The new Hyundai Ioniq 5 N costs £65,000 and simulates an ICE hot hatch
Hyundai's N division is transitioning towards electric cars; the Ioniq 5 N is first to step up
Hyundai has opened order books for its Ioniq 5 N – the crossover-sized hot hatch that promises to crack the EV performance car enigma. At £65,000, the new model is a little more expensive than the Kia EV6 GT (a car with which it shares its platform), but undercuts the Ford Mustang Mach-E GT by £2540. Both these rivals are less powerful and overtly focused than the 641bhp Ioniq 5 N. 
Hyundai's first performance EV carries a weight of expectation. The standard Ioniq 5 is already an excellent EV, and the N division has peerless form in the hot hatch sector with the brilliant i20 N and i30 N, so in theory this could be the dawn of a new benchmark electric performance car, one that's engaging in its own right. 
That's certainly what the four-wheel-drive, Nürburgring-developed Ioniq 5 N is being pitched as. With fundamental changes to the car's structure, chassis and powertrain having been made in the transition to N form, Hyundai has designed the new model with track use in mind, despite the weight and energy-consumption challenges that EVs present. 
Beginning with the bodyshell, Hyundai has improved rigidity by applying an extra 2.1 metres of bonding adhesive and 42 additional weld points to the structure, with reinforced battery and motor mounts. The N model also adopts revised subframes, while its new integrated drive units and forged 21-inch alloys reduce unsprung mass. Sitting 20mm lower with a unique suspension tune and 50mm wider thanks to the new wheels, the Ioniq 5 N looks – and supposedly drives – like a much more purposeful machine. 
A strengthened steering column with a bespoke power-steering system is designed to improve feel and therefore driver confidence – useful in a car that generates more power than a Lamborghini Huracán. The Ioniq 5 N uses a 223bhp front motor and a 377bhp unit at the rear to produce a combined 600bhp during normal driving, while a driver-activated 'N Grin Boost' function provides an extra 41bhp for ten-second bursts. With launch control engaged, the Ioniq 5 N sprints from 0 to 62mph in 3.4 seconds, and will go on to a 161mph top speed.
To cope with the energy demands of the more powerful motors, Hyundai has installed a larger, 84kWh battery pack with carefully designed thermal management to withstand continued use on track. This is supplemented by individual radiators for the battery and motors, as well as an improved battery chiller. An N-specific battery preconditioning program primes the cells to their most efficient temperature for high-performance driving, and the base car's 350kW charging capability remains; a 10 to 80 per cent top-up takes just 18 minutes. 
Partnership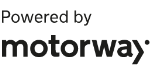 Need to sell your car?
Find your best offer from over 5,000+ dealers. It's that easy.
There's no word on how much the N model weighs, but we expect it to surpass the dual-motor Ioniq 5's 2045kg figure due to its bigger battery. Its range figure is also yet to be announced, but for reference, the 320bhp, 77kWh Ioniq 5 Premium achieves 298 miles from a full charge. 
On a track, the driver can use the car's N Race feature to optimise energy deployment throughout a lap, with Sprint mode offering peak power and the Endurance setting limiting energy consumption and heat build-up. Thanks to a revised regen system that offers up to 0.6 g of deceleration, the Ioniq 5 N puts less stress on its physical brakes, which comprise enormous 400mm front discs with four-pot calipers and 360mm discs at the rear. The system even allows for left-foot braking with simultaneous throttle/brake inputs. 
To increase its cornering potential, the Ioniq 5 N uses a fiendishly complex combination of software and hardware designed to minimise the impression of weight from behind the wheel while working all four Pirelli P Zero tyres evenly. The dual-motor setup enables a fully variable torque split front to rear, with an electronic limited-slip differential distributing power between the rear wheels. Hyundai has also used the car's regen to improve handling adjustability, with a stronger deceleration effect when backing off the throttle to tweak the Ioniq 5 N's mid-corner attitude. A drift mode is included in the Hyundai's suite of drive modes, along with a Torque Kick Drift function that simulates a clutch-kick in an ICE car. 
The electronic augmentation doesn't stop there. In an attempt to instil more character into the driving experience, Hyundai has developed N Active Sound and N e-shift functions to simulate a traditional ICE powertrain. With preset torque curves, a paddleshift-controlled virtual eight-speed gearbox and a synthetic engine noise that makes use of a pair of external speakers, the Ioniq 5 N could provide an extra layer of interaction that's so far been missing from mainstream performance EVs. These functions can be turned off for a more conventional electric driving experience, but we're certainly intrigued by the prospect of simulating a combustion-engined car. 
With its redesigned black front facia, red accents and extended rear diffuser, the Ioniq 5 N has gained a similarly aggressive makeover to the i20 N and i30 N before it. The aero package – with includes subtle flicks in the front bumper and sills and a new rear spoiler – is said to be functional rather than purely design led, while the interior has gained a sportier feel with a button-festooned N steering wheel, darkened trim surfaces and sports seats mounted 20mm closer to the ground. The base car's dual-screen infotainment system remains, albeit with bespoke N graphics and performance menus.