Hyundai Ioniq 5 2022 review – an EV at the cutting edge
Brilliant design, state-of-the-art powertrains and a versatile interior make the Ioniq 5 a big step forward for electric vehicles
When Hyundai revealed the Ioniq 5 earlier this year, it was one of those rare occasions that made us ask the question: is that really the production car? Like the Lexus LC500 Coupe or BMW i8, its combination of concept car-like looks and detailing were almost too good to be true. Yet the story of the Ioniq 5 isn't just about its dramatic styling, but also the cutting-edge EV platform underneath that makes it one of the year's most intriguing new cars.
These underpinnings are shared with the Kia EV6, so far one of the most impressive real-world EVs we've driven, but in the Ioniq 5 are offered in an even more diverse range of options with two different battery packs, and both single or dual-motor configurations. The 73kWh dual-motor model is the version we're driving here, and it tops the range with a combined 301bhp and 446lb ft of torque. Like all electric cars with a big battery the Ioniq 5 is no lightweight, coming in at up to 2100kg, but despite the extra mass compared to mechanically simpler variants is still the fastest model in the range, reaching 62mph in 5.2sec.
The Ioniq's real party tricks have more to do with its charging capability, incorporating an 800V electrical system that matches the Porsche Taycan's as the industry leader and which facilitates up to 220kW fast-charging. It's also clever enough to switch over to a 400V system when it needs to, and thanks to some clever accessories doesn't just take in electricity, but also metes it back out through its own external household plug point that'll power anything from a computer to an American fridge freezer.
Despite looking roughly the size of a Volkswagen Golf, the 5 is actually more akin to a midsize SUV at 4635mm in overall length, with 3000mm of that being in the wheelbase – that's 88mm longer than a last-gen Range Rover. The result is lots of interior space, something Hyundai's interior designers have only exaggerated with the almost open-plan layout of the seating, compact dash and clean lines.
The interior design isn't quite as fresh or innovative as the exterior, but the dual-screen set-up and minimalist vibe isn't taken so far as to completely remove all physical buttons. There are some misses, though, like the digital interface itself which can take some time to get used to, and the irritating stalk-mounted gear selector which operates in the opposite direction to almost all others.
Partnership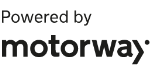 Need to sell your car?
Find your best offer from over 5,000+ dealers. It's that easy.
Get in, pull away and you'll notice two things. First is a very natural and responsive feel to the throttle depending on your chosen driver mode – Eco mode is predictably slushy, but Normal and Sport functions are much more lively, if a little too voracious in the latter. But it's when you hit the brakes that you find out the pedal feel is pleasingly consistent and transparent beyond an initial dead zone. We're not talking at the same level as a Civic Type R, but it's a big improvement compared to most EVs, making for smooth operation at both high and low speeds.
But take a look down at the driver's information screen when you've got some pressure on the pedal and you'll note that the regenerative braking doesn't come into force. Some electric cars don't utilise regenerative braking for the first mile or two of driving for various reasons (generally to brush the brake discs clear of accumulated grime or surface rust), but even during a long trip the right-hand graphic stayed static. After playing with the paddles behind the steering wheel to switch on the regenerative braking it did indeed wake up, but it means that unlike almost all other EVs the Ioniq 5 does not engage regenerative braking at all through the pedal when the regenerative braking modes are unselected, instead only using it when they are. Most other EVs always utilise some level of regenerative braking through the pedal, regardless of the regenerative braking level or mode selected.
To drive an Ioniq 5 without any regenerative braking dialled in via the paddles essentially negates any benefit of the regenerative energy capture, explaining the quite appalling drop in range I experienced over 100 or so miles of driving, but that was more down to my chosen driver modes, rather than the car. 
Once the regen brakes are figured out, the Ioniq 5's actual ride and handling balance does leave a little to be desired compared to the most adept of its competition. The ride is initially well cushioned, but the dampers struggle to keep the 20-inch wheels, which have a habit of sniffing out ridges and bumps on the road surface, under full control. There's a brittleness that seems all too eager to permeate through the chassis, while body roll, pitch and dive are quite pronounced largely due to the fact you sit so far above the car's natural roll centre. It's not a deal-breaker, but where the Kia EV6 is distinctively impressive in this regard, the Ioniq 5 is merely average.
I also can't help thinking the clever and brilliantly executed Bladerunner-cum-Lancia Delta Integrale aesthetic would have been better served on something with a smaller footprint. What looks sharp and finely detailed in pictures can come across as a little clunky in the flesh – it's more Duplo than Lego. But these bugbears can't take away from what is a sterling achievement by Hyundai. The Ioniq 5 in large part looks brilliant and drives well enough too, while introducing real technological advancements in an affordable package. It ticks all sorts of boxes, and firmly deserves the many accolades and awards it's hoovering up from across the industry.
Prices and rivals
The Ioniq 5 is available with two battery capacities, and with either single or dual motors, the latter specific to just the larger battery pack. Entry-level cars with a single rear-mounted motor and a 58kWh (useable) battery pack start at £36,995, making it almost £4000 cheaper than the entry-level Kia EV6 which admittedly is only available with the larger battery, and around £2000 more than a Skoda Enyaq. The 73kWh battery requires a jump in trim level to £41,945, but the price rise specific to the battery is only £2650. Upgrade to the dual motor and it'll be a £5850 premium over the single-motor 58kWh variant. The fully loaded Ultimate model with a dual-motor set-up is £48,145, or £3800 less than a fully kitted EV6 and virtually on a par with the Volkswagen ID.4 GTX.
In terms of these rivals, the Kia EV6 is, we think, the best real-world sub-£50k EV right now, with this Ioniq 5 a close second. The VW ID.4 has plenty of gaps in its repertoire, while the Skoda Enyaq takes those underpinnings and dresses them in a much nicer suit. However, both are uninspiring to drive. Tesla's Model 3 Long Range is another alternative that's an excellent EV, but has the usual Tesla bugbear of questionable build quality.