Jaguar F-Pace review - performance and 0-60 time
Performance and 0-62mph time – Six- and eight-cylinder options offer great performance, four-cylinder ones less so, PHEV excepted.
As is often the case with SUVs, performance on paper and in the real world depend more on torque than power. To this end, despite feeling like a dirty word, diesel is best in the case of the F-Pace, with the D300 being the pick of the engine range on account of its excellent performance, relative fuel consumption and refinement. In fact, it's a superbly refined unit that only elicits a gentlest of six-cylinder growls at serious revs. Packing 479lb ft of torque, its 0-62mph time of 6.4sec sounds impressive enough, but on the road it feels a whole lot more well endowed, aided as it is by its BiSG.
The four-cylinder diesel isn't as effortless, but it maintains momentum perfectly well at high speeds without the need to draw on too many revs. The D200 completes the 0-62mph sprint in 8sec, and while the P250 is quicker on paper (7.3sec), it has to work much harder to hit that number while using more fuel.
The P400 in-line six also isn't particularly well-suited to its application in an F-Pace, as like the smaller petrol it needs a few revs on the board to deliver its best. Its 406lb ft torque figure looks like it's plenty of grunt for the job, but the transmission just doesn't have the response it needs to get the most out of the engine when combined with the car's 1953kg kerb weight. The P400e is the quickest F-Pace on paper, hitting 62mph in 5.3sec, but its extra 161kg makes it a more blunt driving tool, and more susceptible to negative effects on the driving experience. If engine-off running is a must, the P400e can do the job, but if your commute is longer than the national average then the D300 does the job better, while being better to drive at the same time.
Partnership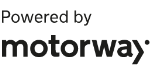 Need to sell your car?
Find your best offer from over 5,000+ dealers. It's that easy.
The SVR model has excellent performance, reaching 62mph in 4.0sec dead and going on to a limited 178mph top speed. While these numbers don't quite hit as hard as those of a modern BMW X3 M or Alfa Romeo Stelvio Quadrifoglio, the SVR is a total hooligan on account of its brilliant V8 soundtrack and the relentless acceleration driven by that supercharger.