Lotus Elise SC
Supercharger gives Elise 217bhp, but does it really need it?
Pop out to the wilds of darkest Norfolk, have a cup of tea and a chat, drive the new car around the test track, whizz around the surrounding roads, home in time for supper. That's how a Lotus launch usually works. So it's a bit of a surprise to be sitting in a taxi outside Barcelona airport on a Tuesday morning, asking the wizened old loafer-shod driver if he can take us to a rather smart hotel on a nearby hillside. It feels a bit wrong. Everyone knows that Lotus isn't swimming in money, so you feel a bit nervous about them renting hotels. Are the staff getting paid this month or has there been a collective pooling of funds to facilitate a press launch in the cause of the greater good?
Admittedly it would have been a very soggy trip to Hethel at this time of year and, after a thankfully uphill taxi ride – our Peugeot 407 was emitting dire warnings about the state of its brakes – we're soon sitting in a tangerine Elise SC, looking at a map, with the roof stowed firmly behind the seats and clear skies above. Excellent.
The supercharged SC is the most powerful and the fastest production Elise so far. It produces 217bhp, and, according to Lotus's figures, reaches 60mph in just 4.4sec and 100mph in 10.7. In fact its power-to-weight ratio of 244bhp per ton is 6bhp per ton up on an Exige S (although according to Hethel the Exige hits 60mph 0.3sec earlier and is still faster round a track thanks to its superior aerodynamics…). Whichever way you look at the numbers, though, what you have in the Elise SC is a miniature supercar.
The supercharger conversion in the Elise is in fact not the same one found in the Exige but Lotus's own conversion on the Toyota 2ZZ engine using a Magnusson M45 Roots-type supercharger. It does away with the need for an intercooler and all the associated pipework, so it fits neatly into the Elise's engine bay. The lack of intercooler also means it's 8kg lighter than the Exige's supercharged engine.
Partnership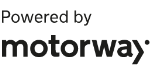 Need to sell your car?
Find your best offer from over 5,000+ dealers. It's that easy.
After a brief conflab with photographer Morgan (and squeezing all his camera gear into the boot), we decide to follow the map's highlighted route, with the proviso that if we get lost we'll head to the Montserrat national park, where we've both been before. Naturally we get lost and end up on the twisting road that balances high up on Montserrat mountain with its extraordinary sedimentary formations (the Caribbean island of Montserrat was named after the mountain by Christopher Columbus). Running between rockfaces and vertiginous drops, it's not unlike a miniature piece of the Route Napoleon moved to Spain. At this time of year it's also blissfully deserted.
First impressions of the supercharged Elise are of how smooth it is. The way the engine responds is polished and refined in a way that I wasn't expecting. There's usually an element of slightly raw thrashiness about these Toyota engines, but the way the revs rise and fall as you work up and down the gearbox in the Elise SC is like butter mixed with honey. This engine will also adapt to how it's being driven, the cam change either cutting in early (at 4000rpm) if you're going for it or later (up to 6500rpm) if you're dawdling.
The SC has a single central exhaust to distinguish it from its lesser, un-blown siblings, but here again this Elise seems more refined than usual. The fact there isn't the piercing bandsaw shriek that you get in the intercooled Exige is probably a good thing, but the noise you're left with is just a bit, well, dull. It sounds like an appliance that the Green Party has communally sucked the emotion out of.
Or you might just say it's being efficient, because the Elise SC certainly covers ground rapidly. Like all Elise variants there's something about the way it inspires confidence and deploys its power that means you tend to keep the aluminium throttle pedal pressed fully down for longer and extract every last drop that the engine has to give. The SC might not shout about the speed it's creating but the gears disappear rapidly and the corners start approaching rather more suddenly than you'd expected. Which could be unsettling when grip's less than perfect.
The roads are always dusty up here and today in the shade or under the trees the surface is occasionally moist too, but the brake pedal is shot through with feel and you never doubt that 903kg of Elise SC will shed the speed it has gained. The front end needs patience because the natural understeer is exacerbated on the slippery surface and I find I'm having to be quite tentative on turn-in, especially when later on we accidentally discover a brilliant but rather narrow road.
Although the front might be a bit frustrating, when you get back on the power it's encouraging to find how controllable the tail is. Obviously, with more power and damp roads (and despite rear wheels half an inch wider) it's easy to spin up the rears, but the traction control remains one of the best and even if you turn it off you won't be hung out to dry. I've always been a bit nervous of Elises oversteering, what with them being mid-engined and the Series 1 having a reputation for being less forgiving than the Spanish Inquisition, but the supercharged Elise slides progressively and, without a limited-slip diff, grip returns quickly but neatly so that flourishes on the exits of corners become satisfyingly regular.
Largely, though, you just drive in a very pure, unfussy way, enjoying the pared-back simplicity with which the Elise allows you to execute the actions of braking, turning and accelerating. And because of this accuracy you never feel like you're fighting the road. However tight and technical the tarmac might be, you can enjoy it.
All 2008 Lotuses now come with the very good (if a little broad) ProBax seats as standard and all apart from the circuit-biased 2-Eleven and Exige Cup get twin airbags. Other changes for this year include a smart new instrument pack that features intelligent shift lights. One, then two, then three lights will illuminate before the trio flashes in unison as you approach the rev-limiter. The clever bit is that they flash slightly earlier in lower gears to compensate for the revs rising faster. The SC, as you might have noticed, also gets a nicely discreet rear spoiler to distinguish it.
By the time we get back to the hotel by a route that has nothing to do with the map and everything to do with sheer fluke, the Elise SC has got me slightly baffled. The new engine is very accomplished, yet it isn't very inspiring. But I still thoroughly enjoyed driving the supercharged Elise because fundamentally it has the same aluminium chassis, same brilliant suspension, same wonderful Lotus qualities that make them all such good drivers' cars. Ultimately I suppose I'm just not sure exactly who this fastest Elise is trying to appeal to. It's quick but doesn't feel it; it's relaxing yet Lotus is pitching it as its most focused Elise.
I suspect that the answer might be found in the spec of these press launch cars. All of them, including ours, have the Touring Pack fitted. This adds a full leather or microfibre suede-effect interior, carpets, padded door panels, a cup holder, an iPod connection, driving lights, a handbrake gaiter, a trinket tray divider and a noise insulation kit. That little lot comes in at £2000. Then Lotus has added air-con (£1000) and that very good traction control (£300). If you want the new Burnt Orange paint of this car then you had better add another £2000 to the price as well. So, on the road, this particular Elise comes in at £38,800. Which is a lot of money. In fact you could have a well-specced Boxster for that sort of capital and I suspect that's the sort of customer Lotus is targeting. 'The Europa may not be tempting people out of Caymans but perhaps if we make the Elise a slightly less abrasive place to be then we can cadge a few bored Boxster owners' – that could well be the thinking back in Hethel.
If they can persuade Porsche customers to ignore their prejudices and get their bums into an Elise SC then it might just work, because it really does feel like it could be driven long distances or every day without being punishing. I hope the plan works, if only to make the hotel worthwhile, but for those who are happy with the fundamental ethos of the Elise, the nine-grand-cheaper Elise S is still the one to go for.
Specifications