Maserati GranTurismo Folgore debuts with 750bhp tri-motor setup
The all-electric GranTurismo Folgore has arrived to shake up its traditional marketplace
This is the Maserati GranTurismo Folgore, an all-electric version of its new GT. We've known about Maserati's progress on this unusual model for a while now, but alongside its traditional petrol-powered sister car we now have a clear idea of what to expect looking ahead at the all-electric GT. The Folgore will follow the petrol-powered models to market by around six months, with customer deliveries due in the second half of next year. 
Sharing a chassis with a petrol-powered counterpart has meant that the Folgore does not utilise a bespoke EV chassis as in a Porsche Taycan or Audi RS e-tron GT, rather it populates various voids built into the chassis with a t-shaped battery pack and three electric motors. The battery pack runs the length of the cabin and spreads across the front footwells, with a taller stacked section mounted ahead of the rear axle. All-in, the Folgore has a total capacity of 92.5kWh, only 0.9kWh less than found in a Porsche Taycan fitted with its larger battery option. It also has a similar 800V electrical system to the Porsche, which facilitates up to 270kW DC charging at compatible stations. Maserati's quoting an initial range target of 279 miles – right on target for the flagship Taycan Turbo S's 278 - 291mile WLTP figure.
The battery powers three electric motors: one on the front axle and two on the rear. These power their respective axles independently, with no physical connection between them. The three motors have been designed and built in-house, and are each capable of producing 300kW (394bhp) for a combined total of 1190bhp. This figure isn't quite representative, though, as the battery has a maximum discharge capability of 610kW (806bhp), so translates to a peak power of 750bhp at the wheels, with torque capped at 996lb ft. 
With three independently-operated motors, the Folgore is capable of augmenting its power both front to rear and, on the rear axle, left to right. You'll also have the ability to essentially switch off the front motor, making it purely rear-wheel drive. By having two separate rear motors, this type of augmentation is capable without mechanical differentials, with each motor able to produce its full 394bhp on each rear wheel. 
Partnership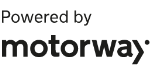 Need to sell your car?
Find your best offer from over 5,000+ dealers. It's that easy.
Performance is suitably, erm, electric, with a projected 0-62mph sprint of 2.7sec, 0-124mph in 8.8sec, and an unusually uncapped top speed of over 198mph. These compare favourably to a Taycan Turbo S, which hits those same benchmarks at 2.8sec, 9.6sec and 162mph. It's also much faster than the petrol-powered GT Trofeo model, beating the V6 to 62mph by 0.7sec. With all this hardware comes weight, which Maserati says has been homologated at 2260kg – a big figure, of course, but 35kg down on the only very marginally larger four-door Porsche.
Another benefit to the unusually-shaped battery pack was the opportunity to tailor the Folgore's weight distribution. Rather than have the passengers sit on top of the batteries, by mounting the batteries down the car's spine it allowed Maserati to keep the seating position (and therefore roofline) lower than would be possible with a skateboard-style chassis. As well as retaining a sleek silhouette, it also puts the passenger's h-point closer to the car's natural roll centre, which will help make the GranTurismo feel more inherently agile. This is something that other manufacturers have started to explore with their own electric sports cars, not least Porsche with its all-electric 718 replacement. 
Like the petrol-powered models, the Folgore utilises double wishbone front and five-link multi link rear suspension designs running on air springs with adjustable dampers. It also features the same braking package, pairing 380mm discs with six-piston Brembo calipers on the front axle, and 350mm discs with four-piston calipers out back. These work with the Folgore's regenerative braking via the electric motors, which are able to generate up to 0.65g of braking force before calling on the friction brakes. The Folgore runs a staggered 20- and 21-inch wheel and tyre package with bespoke three-spoke wheels, running 265- and 295-section rubber front to rear respectively. 
You wouldn't know that the Folgore is electric just by looking at it, though, as it looks nearly identical to the petrol-powered models with only the lack of visible exhaust pipes and a charging flap in the rear bumper giving the game away. There are other subtle differences around the grille and sills, but only aficionados will notice the difference. 
So Maserati's all-electric GT is here, and hasn't disappointed with performance and power figures that far outperform its petrol counterpart. Yet the most exciting bit of the Folgore are its dynamic tricks that take full advantage of the new-age powertrain. Despite looking similar to the traditional GT models that have come before, the Folgore has the potential to reset the EV status quo.