New 2018 Mazda 6 review – facelifted family car a hidden gem - Ride and handling
Forget about SUVs. The Mazda 6, particularly in estate form, is proof that brilliant mainstream family cars still exist
Ride and handling 
Have you driven a compact SUV lately? The good ones, and by that I mean the SEAT Ateca or Ford Kuga, might have left you pleasantly surprised about how 'car-like' they drove. One drive in the Mazda 6 and you'll realise that even these high-riding paragons have a long way to go before the can match the dynamics of something like the 6. Settle into the firm but comfortable driver's seat, the gearstick nestles at the right height to your left, the wheel perfectly positioned at your chest.
A good driving position is so crucial to the driving experience, and being a low-slung saloon or estate, the Mazda 6 starts with a good one. It's instantly readable; little to no acclimatisation is required when you set off. It instantly fills you with confidence in the car's abilities, and is something many Japanese manufacturers seem to get right more often than not. The ride is settled, and despite sizable 19-inch wheels, remains compliant and refined even as the roads deteriorate. Start pushing a little harder and the light, but accurate steering wakes up, feeding small amounts of information at you without any unnecessary chatter. Start loading up the chassis and its composure doesn't suffer either; it rolls, yes, but never to the point of feeling unwieldy, or uncouth.
Push yet harder and its overall 4.8m length starts showing its hand, though. Often we praise front-wheel-drive cars that have a certain level of chassis-adjustability, and it's no different here, but at this speed roll becomes quite pronounced, and with a little provocation can lead to a very sensible car feeling a little ragged on the road.
Now it's doubtful that the normal Mazda 6 driver will push it to such an extent, and it surely won't see any time on a racetrack to explore the very outer edges of its capability, but the fact that the Mazda 6 doesn't fall to pieces when you get close to it says a lot about the Mazda's inherently talented chassis. Try driving like that in one of the SUVs mentioned above and you'll either end up in the clench of an overbearing stability control system, or worse, upended and on your side...
Partnership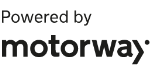 Need to sell your car?
Find your best offer from over 5,000+ dealers. It's that easy.
If there is a rational reason to overlook mainstream family cars and head for an SUV we're yet to find it. The Mazda 6, especially when in estate form, is a fantastic real world combination of a car often overlooked, unless it's the only option on a company car list. We won't lie, the prospect of an extra 60bhp, such as is available in other markets like the US and Australia, plus a little extra focus to the set-up would finally give the perennial accessible performance estate, the Skoda Octavia vRS, something to really think about.  But we get it; cars like the Mazda 6 just aren't as desirable as SUVs at the school drop-off point, but does it really matter?