Mazda RX-7 FD - review, history, prices and specs
The third-generation Mazda RX-7 was one of the sharpest coupes of the '90s
The RX nomenclature plays a massively important role in Mazda's past – historically, anything bearing the name has also had a rotary engine, but the RX-7 always had just that little bit more panache than its related RX family. The RX-7 is arguably most recognised by UK car buyers in FD form, the third and final generation that was built over the course of 10 years, between 1992 and 2002. 
Imported in relatively low numbers to the UK, the FD RX-7's core defining feature was its use of a twin-turbocharged twin rotor 13B-REW engine. The RX-7 produced 237bhp upon its release in the UK, but thanks to a lithe kerb-weight was hardly lacking against more powerful rivals like the Toyota Supra, Honda NSX and Nissan Skyline GT-R.
> Click here for more information on the upcoming all-new Toyota Supra
Today the RX-7 is a rare beast, especially one that has been untouched by the greasy fingers of backyard tuners, but find one with a good history and sensible previous owners and the rewards are considerable. There is a caveat with the RX-7 though, as with all rotary-engined Mazda's, the RX-7's highly-strung engine not only requires lots of TLC to remain healthy, but also cyclical engine rebuilds thanks to the deterioration of rotor seals.
RX-7 in detail
The original RX-7 was launched in 1978 – its light, compact fastback style and rotary engines proved a hit among buyers. Buoyed on by a strong Japanese economy, Mazda subsequently launched the larger and heavier FC model in 1986 with more of GT bent, but it failed to entertain like the previous car which lead to Mazda's decision to return to its lightweight roots with the third and so far final generation FD.
The model launched in 1992 was definitely one of the most striking designs to come out of Japan up until then, its low-slung, shrink-wrapped bodywork being a complete contrast to the boxy FC. Launched exclusively with the aforementioned 13B-REW twin turbo engine, the RX-7 was available with both 5-speed manual and sluggish 4-speed automatic options.
Partnership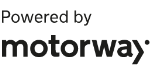 Need to sell your car?
Find your best offer from over 5,000+ dealers. It's that easy.
The engine itself was based on the one used in Mazda's Cosmo coupe – a Japanese domestic market four-seater GT that not only combined turbocharging and a rotary engine for the first time, but also introduced the first application of digital sat-nav.
Featuring a sequential twin-turbo setup, the RX-7 employed just the one turbo at lower engine speeds to increase response, with the second only coming into play above 4000rpm. Although it reduced turbo-lag, that very 90s of issues still plagued the RX-7's rotary engine, chiefly due to the engine's natural lack of torque. The other compromise of the turbos was the loss of the previous RX-7's dizzying rev limits, this time the motor was limited to a relatively normal 8000rpm.
Launched in the UK in a single high specification to rival the Porsche 911, the RX-7 cost a substantial £32,000 in 1992, but after a year of slow sales, Mazda dropped it down to £25,000. UK cars were set up with the stiffer suspension and strut braces of the Japanese market R model but the second hand car market has subsequently been flooded with privately imported models, making it difficult to pin down the specific specifications due to the endless confusing Japanese model variants.
Later cars eventually upped power to the 276bhp 'gentleman's agreement' benchmark, with kerb weight always hovering around 1300kg, but the most focused models like the iconic Spirit R and Type RZ made famous in racing games were all specific to Japan.
Jordan Katsianis
| | |
| --- | --- |
|   | Mazda RX-7 (1992) |
| Engine | Twin-chamber rotary, twin-turbo |
| Max power | 237bhp @ 6500rpm |
| Max torque | 218lb ft @ 5000rpm |
| Weight | 1284kg |
| Power-to-weight | 184bhp/ton |
| 0-60mph | 5.4sec (claimed) |
| Top speed | 156mph (limited) |
We were lucky enough to drive a standard UK specification car, keep scrolling for our full review by Richard Meaden...
Mazda RX-7 review
I can still remember the last time I drove a third-generation, 'FD' RX-7. But that's because it was also the first time. It was way back in 1993, when the car was new and causing a stir in the UK. There was a real buzz about it, and I'm not just talking about its audible rev limiter. Even those who would not normally be drawn to Japanese performance cars found the fast and voluptuous rotary-powered Mazda very hard to ignore. 
The same was true of Toyota's bewinged A80 twin-turbo Toyota Supra and Nissan's slightly more discreet, but no less appealing, 300ZX. That this was also the heyday for Honda's NSX makes it clear how strong the Japanese brands were in the early to mid '90s. Factor in BMW's equally fresh E36 M3 and Porsche's 968 and you'll appreciate this was something of a golden era for fans of fast, front-engined and relatively affordable rear-drive coupes.
As you'd expect from Mazda, the RX-7 was the oddball of the bunch, courtesy of its twin-turbo 13B-REW Wankel engine. With twin rotor chambers (each displacing 654cc) and turbo equivalency applied, the RX-7 was deemed to have a 2.6-litre motor. The unit's compact size and light weight made it easy to package behind the front axle line and low in the chassis for a 50:50 weight distribution and low centre of gravity.
> Mazda MX-5 review - Latest roadster impresses... up to a point
Mazda RX-7: twin-turbo Wankel rotary engine
The engine was unusual for its use of twin sequential turbos. Indeed, it was amongst the first of its kind. The concept was simple, the first turbo boosting from 2000rpm, with exhaust gases then fed directly from it into the second, identically sized, turbo to further reduce lag. It was an effective, if complex system that relied on precise electronic control of boost pressures to work seamlessly. 
In Japan it was tuned to deliver 255bhp, but in Europe it developed a slightly softer 237bhp at 6500rpm, with 218lb ft of torque at 5000rpm. That still put it on a par with the four-cylinder 968, but some way short of the more potent six-cylinder M3, Supra and 300ZX. Nevertheless, the 1284kg RX-7 remained an appealing and rapid machine, capable of hitting 60mph from a standstill in 5.4 seconds and touching 156mph flat-out. That was quick in the early '90s, kids.
Mazda RX-7 FD in the UK
Just 210 of these curvy coupes were officially imported to the UK, and this is one of them. Of course, many more subsequently arrived from Japan in the late-'90s, courtesy of the Single Vehicle Approval (SVA) import scheme, but the FD RX-7 remains a rare sight on our roads, especially in unmolested condition. The Fast and Furious movie franchise has plenty to answer for.
Like all cars of this era, the RX-7 seems so small and compact. It might be small, but its curves (evolved from a concept penned by Mazda's US design studio) ensure it has plenty of presence. It's funny, though, how your mind plays tricks; cars that you thought looked low and wide and had big wheels don't actually look that spectacular these days. No wonder, when a quick glance at the pretty five-spoke rims shows they're only 16 inches in diameter and wrapped in 225/50 rubber. No matter, for the innate rightness of the shape and the courage of the design mean the FD's looks remain surprisingly avant-garde. 
There wasn't really anything like it before, and there hasn't been anything quite like it since. The smoked, one-piece, full-width tail light still makes a dramatic statement, while the pop-up headlights are proper '90s nostalgia. They were actually a necessity due to the low-line nature of the RX-7's nose.
The door handle is positioned unusually high, up above the waistline and nestled against the B-pillar. You open the door expecting the glass to be frameless, but instead you find a heavy black surround framing the side-glass lenses like a pair of thick-rimmed spectacles. The interior mirrors the exterior with its organic curves, but advances in materials mean the RX-7's black-plastic cockpit has dated badly. It doesn't feel that great quality-wise, but it's a comfortable place to be thanks to squidgy seats that yield nicely, allowing you to sink into them for support.
You don't sit as low as you might expect, and the steering wheel is quite big in diameter with proud stitching that also features on the handbrake and gearknob. Equipment levels are pretty basic by today's standards – leather upholstery, a pair of plastic luggage bins instead of rear seats, air conditioning, electric windows, powered mirrors and a stereo are all there is to shout about. The instruments are simple but really quite handsome, with a bold typeface, a speedo that reads to 180mph and a tacho that reads round to 9000rpm, even though the red line itself starts at an altogether more modest 7000rpm. Gauges for oil pressure, oil temperature and fuel level sit to the left of the tacho to complete a proudly analogue binnacle.
The view though the windscreen is dominated by curves, the rising line of each extremity swooping up towards you while each door mirror captures a reflection of the long arc of the door tops that flow into the rear wheelarches. Everywhere you look, sections of the RX-7's fulsome shape swell into view to remind you you're driving something special.
Mazda RX-7: on the road
The engine starts with a characteristic chunter before settling into a rapid idle, rotary tips whizzing round at a busy and rorty 2500rpm for a minute or two before the revs eventually settle down. The clutch is modestly weighty; the throttle has a nice measured resistance. The stubby gearlever hints at a snappy, short-throw gearshift that's clean and accurate, but the first few miles reveal the five-speed transmission is blessed with a good rather than brilliant shift.
The steering weight is more substantial than I was expecting, and that's a welcome surprise, for it confirms the sense that the RX-7 is a communicative car with well-matched control efforts and carefully measured responses. The cast-aluminium pedals look attractive, feel good under your feet and are widely spaced across the footwell. The relationship between brake and throttle was clearly signed off by someone who enjoyed heel-and-toe work, and the exhaust is soon popping and crackling nicely with each easily blipped downshift.  
Of course, the 13B motor was what made the RX-7 unique amongst its contemporary rivals, and it's what continues to add curiosity value today. The engineering differences between rotary and conventional internal combustion engines might be large, but the tangible differences from behind the wheel are surprisingly subtle. Yes, of course that has something to do with the motor not being in a screaming state of tune, unlike in the legendary Mazda race cars, but it also shows that while rotary engines are still seen as eccentric, they are impressively straightforward in the way they go about their business. 
This car has an aftermarket exhaust, which is a bit more vocal than an OE system, but strip away the snorty soundtrack and you find an engine blessed with refinement and good manners. Rise through the revs and it has a finely serrated smoothness that confounds your senses and encourages you to work it hard. It's a genuinely enjoyable engine; torquey with little lag, it delivers a solid shove from 3000rpm through to 6000rpm. Beyond that it runs out of puff a bit, yet still pulls meaningfully to the red line – signalled by the infamous buzzer as a reminder to take another gear. If you're remotely intrigued by a car's oily bits, the RX-7's motor is special. It doesn't dominate the whole character of the car, but it asserts itself nicely and sets the tone for a driving experience that's outside the norm but delivers the goods.
This particular car has clearly lived a life, one in which it has covered more than 90,000 miles. That said, while the dampers and bushes aren't in their first flushes of youth, and despite the front axle running on a different brand of tyre to the rear, it still manages to feel tidy. It rides with pliancy, masking minor surface imperfections and absorbing potholes without too much fuss, though there are a few creaks from the interior plastics! More impressive is the way the innate balance of this front-mid-engined, rear-drive chassis shines through, and how you rapidly build a clear picture of the sharpness and agility for which the third-gen RX-7 was rightly praised when new.
Funnily enough, of the memories I have of my first drive in an FD RX-7 back in 1993, the most lasting impression is of a car that demanded respect – something the 22-year-old me had just enough of to keep the Mazda out of the weeds. One moment in particular sticks in my mind. The road was damp and chased across hilly terrain. Travelling at enthusiastic but not silly speed, the RX-7 squeezed into a gently curving compression. As the suspension got towards the bottom of its travel, the vertical and lateral loads pushed the tail out of line with little warning. It was one of those moments caught by luck and youthful, sparky synapses rather than sage car control, not least because these were the days when I was testing my own limits as much as those of the car. It certainly taught me a lesson. 
My driving skills – and judgement – have come a long way in the last 20 years, but I still can't help but feel a little wary of this old Mazda for the first few miles. The nicely weighted steering is complemented by a calm rate of response that's typical for fast cars of this era (just under three turns lock to lock) and which makes it easy to confidently place the RX-7 in corners with intuitive precision. You need only encourage it into long curves with a small squeeze of steering input, then relax the lock as the corner opens out. It finds a very satisfying and easily sustained flow.
The balance is beautifully neutral, with just enough bite from the front tyres to generate decent grip and response but not enough to induce oversteer. Likewise, the rear end has strong traction – not a surprise given the rear tyres aren't exactly over-burdened with torque. In short, the perfect weight distribution and sweet ratio of grunt to grip ensures a harmony that lets the chassis work unhindered by dynamic imbalance. That it's not fighting with an engine that's too potent underlines the fact that sometimes less really is more.
Carry meaningful speed into a second- or third-gear corner, chase the throttle from apex to exit, and you feel the car and its Torsen limited-slip diff load up nicely, sitting down on the outside rear as the loads increase and those sequential turbos start to blow. It's at this point I feel something of the RX-7 I recall, for when pushed hard it rapidly makes the transition from just on the limit to some way over it. It's fun and harmless enough in the dry, but I can clearly see how I nearly came unstuck all those years ago. 
The brakes are up to the job of fast road driving, with progressive response, but they don't have the capabilities of those on today's high-performance cars, so you have to be a little sympathetic. You'd toast them on track, but then cars of this age weren't developed with as much in reserve as today's performance models. 
It's been great to be reacquainted with the FD RX-7. Two decades of rampant engineering progress and sky-rocketing performance mean Mazda's flagship sports car is no longer the force it was back in 1993, but it remains a thoroughly charming, fascinating, intriguing and usefully rapid car. It does things differently – as you'd hope – but it does them well. Well enough to remain the high point for Mazda's rotary efforts. Here's hoping last year's glorious RX-Vision concept makes the leap to production and rekindles some of this RX-7's abundant magic.