2015 Mercedes CLA 45 AMG and GLA 45 AMG to boast 376bhp
Power hike puts range above the Audi RS3 in terms of numbers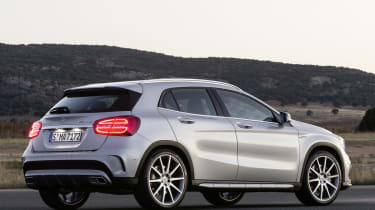 The Mercedes CLA 45 AMG and GLA 45 AMG are set for a 21bhp power hike by the end of 2015, with both boasting an impressive 376bhp from a turbocharged 2-litre four cylinder engine. The power increase will put both cars inline with the A45 AMG's performance figures.
The increase in power is matched with a revised 7 speed DCT gearbox that now features shorter ratios and even quicker shift response times.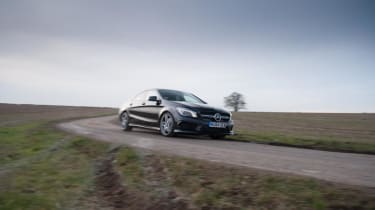 Torque from the 2-litre turbo is also up, with the engine managing an impressive 350 lb ft. 0-60mph times have subsequently dropped, with both the A45 AMG and CLA 45 AMG delivering a 4.2 second sprint. The GLA 45 AMG is a touch slower at 4.4 seconds. All three cars are limited to 155mph.
Interior revisions to the range include revised upholstery, added tech and a longer equipment list. Pricing is still TBC, but you can expect more details at the Frankfurt Motor Show.
A current-gen CLA45 AMG costs £42,270, so you can expect pricing to be along similar lines. Audi's RS3, a key competitor to the  A45, costs £39,995.