Listen - Mercedes-Benz E63 AMG S estate exhaust
A little taste of what the big Mercedes estate sounds like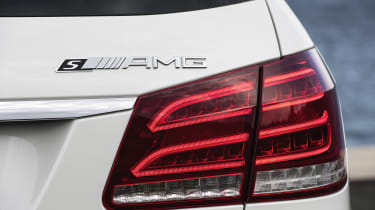 Parked at the evo towers this week has been a rather fantastic Mercedes-Benz E63 AMG S estate. Without doubt a highlight from the car, aside from the fact it puts out 576bhp, is the way it sounds.
AMG has succeeded in taking away none of the drama of a big V8, despite the fact the newer 5.5-litre unit is now turbocharged.
We figured it would only be right to share with you a little taste of what the estate can manage. We're also taking questions on the car via Facebook and below in the comments section, as we've done previously with the Tesla Model S and V60 Polestar, anything you ask, we will try our best to answer.