Mercedes-AMG GLE 63 S Coupe review - has the BMW X6 M met its match?
Mercedes has joined the coupe-SUV club with its new GLE Coupe; 63 S aims to steal sales from the X6 M
What is it?
Since the BMW X6 went on sale, over 300,000 have found homes. That's as good a reason as any for Mercedes-Benz to create the GLE Coupe in response, though the Merc's styling is a lot more subtle in its execution. It's tested here in range-topping Mercedes-AMG GLE 63 S 4Matic Coupe form.
Engine, transmission and 0-60mph time
The good news is the thing thunders from rest to 62mph in about the same time it takes to say its name, which seems about right considering that its slightly old-school biturbo 5.5-litre V8 pumps out 577bhp and 560lb ft in its marginally hotter 'S' form.
With the assistance of 4Matic four-wheel drive, a standard 9G-Tronic nine-speed transmission and the massively shod optional 22-inch alloys, this GLE emphatically denies its elephantine kerb weight much say in the matter. The 0-62mph dash takes a scant 4.2sec, while electronics call time on straight line performance at 155mph.
Technical highlights
Central to the GLE Coupe's dynamics is Dynamic Select, Mercedes' dynamic handling control system. This changes the characteristics of the car's Sports Direct-Steer system, Airmatic air suspension and the Active Curve System (first seen on the S63 AMG Coupe) to alter dynamics and ride comfort according to the driver's tastes.
4Matic all-wheel drive is also standard across the range. Notably, the AMG-fettled model features a different torque split to the other pair, with 60 percent of the car's torque fed to the rear wheels in place of a 50:50 split
What's it like to drive?
With so much power the GLE 63 S elevates the idea of 'making progress' to another, altogether less stressful level. It seems to have so much in reserve, checking what's left is more an act of curiosity than necessity. Even then, when you put your toe down, it's hard to credit just how savagely the horizon rushes up. When the big V8 opens its lungs, its previously muffled sonority hardens to a proper quasi-race-car yell – complete with ballistic crackles on the overrun if you select the sport modes for engine or transmission – and that's plain addictive.
Partnership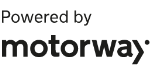 Need to sell your car?
Find your best offer from over 5,000+ dealers. It's that easy.
The chassis copes well considering the GLE Coupe's bulk and lofty stance. Mercedes has thrown in just about everything it knows to keep the big car on the island at speed while retaining a decent slice of comfort and refinement. The springs automatically lower the ride height when you're going fast and, as well as adaptive dampers, there are adaptive anti-roll bars to resist body roll. The almost comically wide 325/35-section tyres at the rear have a big say in the way the 63 S handles on the limit. In tighter turns it's the front end that inevitably lets go first, and quite suddenly. On longer curves, though, grip seems almost limitless.
No, the Merc doesn't feel quite as precise and fluent as a BMW X6 M or Cayenne Turbo S, but it manages its mass extremely well and is good fun if you're in the mood.
Rivals
BMW's aforementioned X6 M is the obvious competitor. There are several other luxury SUVs at this price point, but the GLE Coupe and X6 are alone in trading the additional practicality of an upright rump for the potentially questionable styling of a coupe-like roofline.
In X6 M specification, to compete with the AMG GLE 63 S, it's also genuinely good to drive. It's agile, has great body control and crisp steering. Indeed, it was enough to see off the hugely competent Porsche Cayenne Turbo and muscular Range Rover Sport SVR in our recent triple test in evo 212. Whether you can live with the shamelessly brash image of the BMW is another matter.
Price
The Mercedes-AMG GLE 63 S 4Matic Coupe comes in at £96,555, which is close enough to the X6 M, Cayenne Turbo and Range Rover Sport SVR as to make no difference – though for practical purposes, it is the most expensive of the quartet, just above the £95,150 Brit.
GLE Coupes as a whole start at £60,680, for which you get a relatively frugal (39.2mpg) GLE 350d AMG Line Coupe. That makes the barrier to entry slightly higher than it is for regular X6s and Cayennes (which both start around the £50,000 mark) but aligns closely with a basic Range Rover Sport 3.0 SDV6 HSE, at £61,255.