Range Rover Sport SVR review - big, bold SUV adds more pace to its armoury
The Range Rover SVR is impressively capable on road and off it, but not a car for those wishing to keep a low profile
The Range Rover Sport SVR was the first car to emerge from JLR's Special Vehicle Operations (SVO) division, and while a 2.3-ton SUV might not have been a natural choice on which to demonstrate SVO's abilities, it was certainly an impressive statement of intent.
Now there's a new one, which enjoys a series of updates rolled out across the Range Rover Sport lineup, plus a few of its own besides - not least a power boost, some chassis revisions and a selection of visual alterations.
> Best performance SUVs on sale now
Engine, performance and 0-60mph time
As before the SVR uses JLR's supercharged 5-litre V8, and in this application it develops identical power and torque figures to the Jaguar XJR 575 - 567bhp and 517lb ft of torque. For comparison, the previous SVR managed 542bhp and 502lb ft, so the increase is subtle, but welcome all the same.
An eight-speed automatic transmission is standard and naturally, power is sent to all four wheels - 21-inch rims are standard, with a 22-inch design optionally available. Braking is by 380mm ventilated discs up front and 365mm ventilated discs astern.
In performance terms the upshot of the power boost is a couple of tenths shaved from the 0-60mph time, down to 4.3sec from 4.5 (taking 4.5sec to get to 62mph) and a generous top speed of 174mph.
Technical highlights
SVO has adorned the SVR with a full carbonfibre bonnet as part of its latest round of improvements (available fully painted, as well as in the two-tone colourway pictured), and while no weight benefit is quoted directly, the latest SVR's kerb weight, at 2310kg, does undercut its predecessor by 25kg, a clue to the SVO team's search for weight savings elsewhere too (and possibly weight gains in a few areas) - the seats, for instance, are 30kg lighter than before.
Partnership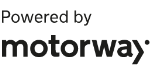 Need to sell your car?
Find your best offer from over 5,000+ dealers. It's that easy.
Engineers have also altered the suspension settings, in particular the damping (SVRs use air springs, active dampers and active anti-roll bars at both ends) in order to control pitch under heavy acceleration and braking, while improvements in turn-in, body control and mid-corner grip are also claimed.
Inside, just as with the newly-refreshed full-size Range Rover (and derived from the Velar), all Range Rover Sport models now get the brand's Touch Pro Duo pair of 10in touchscreens in the centre console. Instrumentation is now via a large 12in TFT screen, while a detailed, 10in head-up display is also standard.
What's it like to drive?
Without driving new and old SVRs back to back it's difficult to determine whether the SVO team's tweaks have made a considerable difference to the way the car drives, but it remains impressively engaging for a car that weighs around twice as much as a Peugeot 208 GTi.
There's a firmness to the SVR's ride quality but it stops short of being uncomfortable, even with the SVR containing firmer sports seats than other Range Rover Sports. And the tradeoff is taut body control, which in turn benefits the surprisingly responsive steering, adding-up to a car that, if driven smoothly and on wide enough roads, can be bundled along at quite a pace.
Physics will win out eventually in a car of this size and weight, so as we found with the previous SVR, it's best to be measured in your inputs. Accelerating, braking or steering harshly can induce unwanted body movements and begin to trouble the stability control, but driven smoothly you can really lean on the grip available and make the most of the thunderous pace on hand.
Ah yes, that engine. It's loud and cacophonous, and when you're sharing the roads with others it's difficult not to feel like you're a bit of a nuisance in your "Madagascar Orange" two-tonne SUV with an exhaust note like the Corvettes at Le Mans.
Conversely, if you don't giggle like a schoolchild the first (or even the tenth) time you roar up and down the gears or lift-off to a fusillade of pops and bangs from the four oblong tailpipes, then you must have a heart of stone. It's a car of contrasts, which makes it interesting, and that makes it worthwhile for us.
The way the SVR moves is quite remarkable too, and it does so with a great deal more theatre than its German rivals. SVO might have tweaked the dampers for less pitch but the nose still rises like the bow of a powerboat when you stand on the throttle and the steering still goes light in your hands. It's rowdy, hilarious and exciting, and it's hard to imagine such a car being socially acceptable much longer, so enjoy the unique thrill while it lasts.
Price and rivals
SVR models begin at £99,680 so most will drive off the showroom floor with a six-figure tag. The Range Rover Sport lineup as a whole begins at £61,315 for the 2-litre SD4 diesel model in HSE trim, and SVR aside the most you'll pay is £89,950 for the range-topping SDV8 diesel in Autobiography Dynamic form or £90,280 for the "conventional" 5-litre supercharged V8 model with around 50bhp less than the SVR.
The SVR's closest rivals in terms of size, price point and ethos are all German, though in terms of performance SUVs as a whole Alfa Romeo's Stelvio Quadrifoglio is quicker off the mark (0-62mph in 3.8sec) and should cost under £70,000 when it hits the UK. Those Germans are the Porsche Cayenne Turbo at £101,346, the BMW X5M (£97,045) and the Mercedes-AMG GLE 63 S, at £96,995.
All offer broadly similar performance (in numerical terms at least) and are similarly priced. The Range Rover has the edge in terms of character and theatre and should show the others a dirty pair of wellies off-road too - a brief jaunt on the launch suggested the SVR remains incredibly capable in the rough even on road-biased tyres - though the new Cayenne Turbo probably has the edge on the road.