MG PR2 – dead on arrival
In an alternate reality, the MGF could have been a front-engined V8 roadster
For most of the 1980s the MG logo was used only on sporty Metros, Maestros and Montegos, until, with the '90s looming, Rover decided to pull it from everyday saloons and hatchbacks so that it might be kept for the return of a proper sports car. What form that sports car would take, however, was up for debate, and in late 1989 Rover began to assess its options under the codename Project Phoenix.
The obvious choice was front-engined and rear-wheel drive, like the new Mazda MX-5 that arrived the same year. Problem was, the British company didn't build any cars with this drivetrain layout and bossman Graham Day made it clear a new MG sports car would happen only if it could be done cheaply, a requirement that would force as much carry-over as possible. In this light, a front-engined, front-wheel-drive sports car would have pleased the accountancy department (if not enthusiasts, as Lotus was about to discover with its M100 Elan of 1990). Coming in from left-field was a third drivetrain option, inspired by the first-generation Toyota MR2: mid-engined and rear-wheel drive.
> MG Cyberster 2023 review – is it a true sports car?
Rover considered each to be a potential 'Phoenix Route' and assigned them codenames: PR1 for the front-driver, PR2 for the front-engined rear-driver, and PR3 for the mid-engined car. Then, to help with the decision-making process, the Phoenix committee commissioned Motor Panels of Coventry to build a FWD roadster using a Maestro floorpan and ADC in Luton to make a mid-engined car upcycling as many Metro parts as possible. But with no in-house model to act as donor for the 'trad' rear-driver, Rover got creative and struck a deal with Reliant. The result was PR2, based on the chassis of the Scimitar SS1 but fitted with modified Maestro front struts and a 3.9-litre Rover V8.
Partnership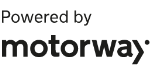 Need to sell your car?
Find your best offer from over 5,000+ dealers. It's that easy.
To avoid differing looks clouding the Phoenix Route evaluation, all three PR cars were clothed in the same body style, derived from a speculative MG proposal created in the mid-'80s under the jet fighter inspired name 'F-16'. For PR2, however, the petite F-16 design was stretched and distended to cover the longer wheelbase and beefy V8 beneath. It wasn't pretty, but it did the job.
PR2 had much to commend it: its traditional layout and V8 power would have played well in the US, its use of an off-the-shelf chassis would have made it relatively cheap and quick to develop, and that adopted chassis wasn't without talent, contemporary road tests complimenting the fugly SS1 for the way it drove, especially once it gained turbocharged Nissan power. Little wonder that when all three potential MGs were delivered to Rover in summer 1990 for assessment, PR2 was generally considered the most exciting of the bunch.
There were, however, some problems. American buyers might have liked the idea of a rear-drive V8 MG but Rover was less certain they would embrace one with a bought-in backbone chassis clothed in cheaply made plastic panels. And with the company's US operation in poor health as it was, perhaps it made sense to focus on European tastes, which erred towards the smaller and more nimble. The front-drive PR1 was off the table too, its platform sharing sensibleness delivering a rather ordinary driving experience. That left the mid engined PR3 to be signed off for further development.
Despite being a dead-end design, the lone PR2 was not destroyed once its fate was sealed but was stashed away within Rover, surviving multiple changes of ownership until a few years ago it was discovered mouldering inside Longbridge, where it remains to this day. If nothing else, it provides tangible evidence that MG's '90s rebirth could have been very different if management hadn't backed PR3, the car we now know as the MGF.