MINI Cooper S v Renaultsport Clio 197
They've both recently grown up, but which is now the best? We bring new Cooper S and Clio 197 together to find out
New Mini Cooper S. New Clio Renaultsport 197. Fight.
Hardly the Da Vinci Code but, you'll agree, the sequence does have a certain collective resonance. The envelope that delivered BMW's invitation to test the nippiest version of its new, slightly bigger, more US-friendly Mini on some of Spain's best driving roads had barely fluttered to the floor when we were on the blower to Renault discussing the interception coordinates for the feistiest version (so far) of its new Clio. Sooner or later these two were going to have a B-road brawl. Sooner seemed good to us.
It's a scrap in progress, of course. When BMW launched the new Mini in 2001, it instantly created a tailor-made nemesis for the hitherto roost-ruling Renault. They became the defining models in the junior hot hatch sector. BMW's 21st century re-make of a 1960s icon brought just about everything you might expect to the arena (cheek, cuteness, kart-like handling, rubbish ride) plus a few surprises (terrific build quality, terrible packaging and, until the supercharged Cooper S arrived later, largely disappointing engines).
The older, plainer Clio had problems that were brought into sharp relief by its new rival, not least a frankly awful driving position and a cheap, dull, plasticky interior. But, oh, that lusty, naturally-aspirated 2-litre engine and, my, that sublime chassis with its almost magical adjustability, entertainingly vast on-the-limit margins and supple ride. Here at evo we pinned our colours to the purer, broader dynamic talents of the French car, but we never underestimated the seductive pull of the British-built Mini's funky style, core desirability and hugely engaging agility and grip. The contrasts were considerable, but both were cars of finely resolved character whose individual lights shone very brightly indeed.
And so the clash continues. But how things have changed. One generation on and overarching maturity has moved in, bringing with it expanding waistlines and shifted priorities. In 2006, Mini and Clio face new responsibilities, new legislative and market pressures. They are not the cars they were, and yet, perhaps shrewdly given its enormous commercial success straight out of the box, the new Mini looks more or less the same as its predecessor.
Partnership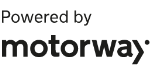 Need to sell your car?
Find your best offer from over 5,000+ dealers. It's that easy.
Actually, when you take a closer look, 'less' doesn't get a sniff. Not in the 'less is more sense', not in the 'let's not get carried away guys, this is a Mini after all' sense. For better or worse, the new Cooper S is emphatically a 'more' kind of car. According to BMW, future safety requirements dictated the upscaling, though it would probably have happened anyway because a little more space and comfort was on customers' wish lists, too.
The key external increases are 61mm in length and, more awkwardly, 20mm in bonnet height – the latter to accommodate the turbocharger and meet pedestrian safety regulations. As you might imagine, the enhanced measurements would look a little odd without some finessing and re-detailing of the car's instantly recognisable form so, in an effort to retain the original car's proportions, the design team (minus the estimable Frank Stephenson, who is now with Fiat) has given the Mini more-rounded contours and a larger tailgate spoiler at the rear, while the clear glass headlights (now fixed to the body) have been turned slightly outwards to de-emphasise the bulkier look of the nose. The indicators, formerly located in the front spoiler, have been integrated into the headlight units. Nice touch. Likewise the shoulder line that rises towards the rear and gives the profile a more aggressive forward impetus. And the choice of seven new paintwork colours. And even the bonnet stripes.
But then the 'more' approach rapidly begins to look like 'too much'. There are now two radiator grille elements, separated by a band of bumper plastic, instead of one; the rear lights are unnecessarily larger and feature individual external surrounds that make them look larger still, and the centrally sited chromed twin exhaust pipes seem to hang conspicuously lower than before and jiggle about disconcertingly on bumpy roads. Chuck in sundry chromed badging and brightwork trim and the overall effect is, to our eyes at least, over-egged.
The strange-looking lumps on the C-pillars, on the other hand, are entirely useful 'airflow edges' that, in conjunction with the new rear spoiler, drop the drag coefficient from 0.35 to 0.33. Interestingly, though, a golden opportunity to dispose of that sham bonnet air-scoop has been ignored, despite the smug official line that the Mini's redesign is a pure expression of the old maxim 'form follows function'.
Inside, the feeling of form not following function escalates rapidly. We've always liked the Mini's bold and original cabin architecture, but we're not sure about this. It's as if the design team had an everything-on-the-table brainstorming session and instead of filtering out the best ideas, decided to use the lot. So now the centre-stage speedo is the size of Alan Partridge's extra-large dinner plate, and the always slightly dubious use of caged toggle switches has spread to the roof.
To be fair, the cabin has been improved. The redesigned seats are more comfortable and supportive, and are much easier to fold and adjust than before. There's also a little more rear legroom and the centre console has been narrowed to widen the footwells. But while much of the redesigned dashboard is clearly well put together from classy materials, that centre console looks desperately low -rent, with the kind of small, flimsy controls and gaudy over-styling you'd be disappointed to find on a fifty-quid music centre. Partial redemption comes by the way of the ambient lighting feature, which offers five positions ranging between orange and blue. Fun and effective, but we don't see the Clio quaking in its boots.
The news is almost all good from here in, though, and starts under the bonnet with a new direct-injection 1.6-litre twin-scroll turbocharged BMW four. It develops 172bhp (against the out-going supercharged unit's 168bhp) and, perhaps more worryingly for the peaky, naturally aspirated Renault, 177lb ft of torque maintained between 1600 and 5000rpm (with a brief overboost to 192lb ft under hard acceleration).
The Clio's 159lb ft doesn't chime in until 5550rpm. Renault argues that it took the naturally aspirated route with the 197's engine on grounds of responsiveness. BMW counters that its Valvetronic valve management system virtually eliminates turbo lag anyway by doing away with the conventional throttle butterfly, and, since valve timing is also controlled on the outlet stroke, high torque is available at low engine speeds, supplementing high power at high engine speeds. The technology is claimed to reduce fuel consumption and emissions by significant margins, too – impressive in the light of the quoted 140mph top speed and 7.1sec 0-62mph time. An optional paddle-shift six-speed automatic transmission will become available next year but, meanwhile, the linkage of the manual six-speed has been improved.
The Mini's suspension makeover comprises a new central-arm rear axle with lightweight aluminium longitudinal control arms, plus spring and damper rates retuned for extra pliancy. We opted for a car fitted with the optional Sports set-up, with its firmer springs, dampers and anti-roll bars, keen to see if, as BMW claims, the Mini's 'go-kart feeling' has been preserved. The way BMW sees it, the new electric power steering contributes to this, but if our experience of all-electric set-ups so far is anything to go by, this would be something of a miracle. The fourth-generation 195/65 R16 run-flat tyres that are standard on the Cooper S add another fascinating twist in the tail.
The Clio – a little bulkier these days but undeniably suaver, too, and as subtle in its appearance as the Cooper S is sensationalist – can, of course, launch a pretty effective salvo against all of this. It has 197bhp at a rather thrilling 7250rpm after all, and virtually identical headline performance stats, hitting 62mph from rest in 6.9sec and powering on to 134mph. Our time behind the wheel so far suggests a chassis possessing a considerable depth of talent, too, including a decent ride. And there's enough space, refinement and practicality for a comfortable life.
The goalposts may have shifted, but that F1-style diffuser has to count for something. Which makes it something of a surprise when, on our first twisty mountain ascent, the Cooper S (25bhp down, remember) steadily pulls away from the thoroughly wrung-out Clio 197. Going down the other side, the pair are evenly matched but, when the tarmac becomes steeper and more tortuous again, the Mini wrests back a decisive advantage.
We stop to try to unravel what's happening and conclude that it has nothing to do with cornering speed (though, interestingly, the Cooper S certainly feels grippier) and everything to do with torque. The Renault's inadequacy in this department – easy enough to compensate for if you're in the right frame of mind and not in a blinding hurry – is ruthlessly exposed by the Mini's quite remarkable mid-range punch and the way it hurls itself out of bends and down the next straight, the Renault left revving its nuts off to little obvious effect in its wake. On these roads, it's such a crippling body -blow to the Clio that we wonder if it can recover. Of the quality of the engine in the new Cooper S, BMW was adamant: it's terrific. It is.
It even makes all the right noises – burbly exhaust at tickover, throaty growl thereafter – and connects with beautifully judged ratios swapped by a slick, short-throw 'box. It's clearly a Mini, with that almost preternatural agility and directness, and, boy, does it go. And yet, judged against the template of the previous Cooper S, the driving experience, while obviously familiar, doesn't gel quite as satisfyingly. It's down to the steering. True, it doesn't whine annoyingly anymore, but neither does it feel as naturally detailed or fluent as it should. Super-sharp initial turn-in is followed by a disconcerting numbness and inconsistency of weighting that feeds through only patchy messages as to how the car is reacting. The front end doesn't always feel completely nailed, either, reacting oddly over certain combinations of bumps where the old car would have felt utterly tied down.
The good news is that, with just a little acclimatisation, you can drive through these oddities and really lean on the Cooper S to a degree you'd maybe think twice about in the Clio. The extra kinematic scope of the revised rear suspension makes it, if anything, more adjustable than the old car, and arguably more fun. Feeding into this, the gearshift and pedals are beautifully weighted and precise, and the whole car is shot through with an air of heavy, well-damped quality that the Renault can only dream of.
The Clio feels like a fabulous hot hatch under a particularly stringent restraining order: well-rounded, dynamically polished, clearly capable, but just not very exciting when it should be, i.e. when chasing a Mini Cooper S. Where the Mini delivers instant gratification by the bucketload, the Clio feels dull and demure by comparison; you have to quite deliberately provoke some bad behaviour to really enjoy it. It can be fun on a wide, open corner if you want to explore its capacity to lift-off oversteer but, most other times, it feels a bit too staid and steady.
Its steering is more linear than the Mini's but far too light, and while the 197's controls on the whole feel far more positive and precise than the old Clio 182's, they also feel more detached, more aloof. The new Clio would feel more involving if it had some of the old car's organic mechanical weighting. It has to be said, though, that these roads are particularly smooth and fast. Tighter, more testing tarmac might prove more revealing.
The biggest let-down, however, is the engine. It sounds wonderfully potent at the top end and that's where the real action resides. But, below 5000 revs, forget it. You continually have to change down when you don't really want to, and sometimes even then it's not enough – second gear out of a hairpin really should be adequate but, under fire from the Cooper S, it never was. It isn't a relaxing motorway car, either, the engine hitting a frenetic 4500rpm at barely 85mph. The Cooper S isn't exactly silent at this speed, but it doesn't have you reaching for a phantom ratio.
These cars are far from perfect. Both have retreated a little from the purity and focus of their immediate predecessors. The pay off is more space, comfort and refinement. The tragedy, for Renault, is that its car appears to have lost far more in translation. Tragedy? Absolutely. Renault knows how to make a car that would take the Cooper S to the cleaners and leave it on fast spin. It would have the word 'Cup' somewhere in its name. Like the bloke in the Guinness ad with the surfing horses, we wait. In the meantime, the grippier, gruntier and more entertaining Cooper S deserves your attention. If only it didn't have to try so hard.
Comparison
| | | |
| --- | --- | --- |
|   | MINI Cooper S | Renaultsport Clio 197 |
| Engine | In-line 4-cyl | In-line 4-cyl |
| Location | Front, transverse | Front, transverse |
| Displacement | 1598cc | 1998cc |
| Cylinder block | Aluminium alloy | Aluminium alloy |
| Cylinder head | Aluminium alloy, dohc, 4v per cylinder, variable valve timing | Aluminium alloy, dohc, 4v per cylinder, variable valve timing |
| Fuel and ignition | Electronic engine management, direct injection, turbo | Electronic engine management, sequential multipoint injection |
| Max power | 172bhp @ 5500rpm | 197bhp @ 7250rpm |
| Max torque | 192lb ft @ 3000rpm | 159lb ft @ 5550rpm |
| Transmission | Six-speed manual, front-wheel drive, ASC+T, DSC | Six-speed manual, front-wheel drive, traction control |
| Front suspension | MacPherson struts, coil springs, gas dampers, anti-roll bar | MacPherson struts, coil springs, gas dampers, anti-roll bar |
| Rear suspension | Multi-link, coil springs, gas dampers, anti-roll bar | Torsion beam, coil springs, gas dampers, anti-roll bar |
| Brakes | 294mm ventilated front discs, 259mm solid rears discs, ABS, EBD, CBC, Brake Assistant | 312mm ventilated front discs, 300mm solid rears discs, ABS, EBD |
| Weight (kerb) | 1130kg | 1240kg |
| Power-to-weight | 155bhp/ton | 161bhp/ton |
| 0-62mph | 7.1sec (claimed) | 6.9sec (claimed) |
| Max speed | 140mph (claimed) | 134mph (claimed) |
| Basic price | £15,995 | £15,995" |