2015 Detroit auto show: Preview
America's most important motor show plays host to several big launches for 2015
Los Angeles might have the West Coast glitz and glamour but the industrial city of Detroit is really North America's most important motor show.
The home of the 'Big Three' American automakers, Detroit is where Ford, General Motors and Chrysler tend to show off their latest wares – and the American market's importance and size means several other companies host big product launches at the North American International Auto Show (NAIAS) too.
Mini
The latest John Cooper Works range-topper is pegged to make an appearance. Specifications include a 228bhp 2.0-litre turbo engine that will see the new JCW hitting 60mph in 6.1 seconds.
The car also features redisgned bodywork, new suspension and brakes. Options include a choice between a manual six-speed box or a steptronic auto. The new look interior is retained from the current generation Mini, but now comes with a few hat tips to performance.
Mercedes-Benz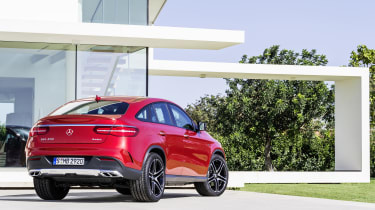 One of the more controversial cars on display at Detroit is the Mercedes-Benz GLE Coupe. Mercedes' effort at tackling cars like the BMW X6, it's essentially a coupe version of the M-class, recently renamed GLE.
Styling is pure M-class at the front and echoes details seen on the Mercedes-AMG GT at the rear. It's sure to sell like hot bratwurst, but fans of the brand will surely question the company's BMW-like pursuit of filling niches.
BMW
Detroit is also where we'll see a revised version of BMW's M6. The car's power output remains the same as before at 560bhp, but visual tweaks will see the styling of the coupe, convertible and Gran Coupe models brought closer to those of other recent BMWs. The regular 6-series will also see similar revisions.
The M6 is set to become BMW's motorsport figurehead from 2016 as it usurps the Z4 as BMW's FIA GT3 racer of choice. There's no word yet on when the car will appear in the metal.
Infiniti
Infiniti will have its own sporty model on show in the shape of the Q60 concept, a potential rival for the Audi S5 and BMW M4. Styling echoes that of other recent Infiniti concepts - it's all swoops and curves - and if it reaches production, expect to see Infiniti's usual mix of turbocharged petrol and diesel choices, as well as a hybrid.
Lexus
The new Lexus GS F goes in the other direction, taking the GS away from its hybrid-dominant range with a naturally-aspirated V8 petrol engine.
The power unit is cribbed wholesale from the recent RC F coupe, develops the same 471bhp and 391lb ft of torque, and is apparently good for a 0-60 time of around 4.5sec. That leaves it a little down on firepower next to its M, AMG and RS-badged rivals, but there's a lot to be said for the brand's naturally-aspirated approach.
Honda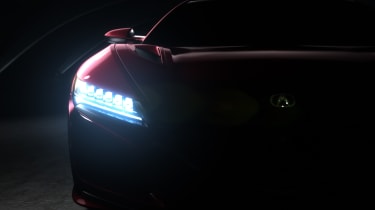 Another Japanese firm, Honda (or more specifically, its American arm and Lexus/Infiniti equivalent Acura) is also set to show off the new Honda NSX at Detroit.
Honda's reimagined sports car has been a long time coming but finally looks set to debut in 2015, its performance reportedly on-par with Ferrari's 458 - only with all-wheel drive and a hybrid powertrain.
Ford
The local brands certainly won't be left out – a new Ford Focus RS is rumoured to appear at Detroit, but that may be upstaged by another predicted Ford product, a new Ford GT supercar. Whether either will actually appear remains to be seen, but both are worth holding out for.
There's also word of a hotted-up version of Ford's evergreen pony car, the Mustang. Potentially tweaked by Ford specialists Shelby, expect a set of distinctive racing stripes, body modifications and a tempting bang per buck ratio.
Cadillac
GM luxury brand Cadillac will have its own powerhouse at Detroit. The 200mph CTS-V won't be coming to the UK, but it's sure to become one of America's most desirable vehicles. Headline figures of 640bhp and 630lb ft of torque seal its position as a performance figurehead.
We'll keep this page updated as further details from the 2015 Detroit auto show become available.