This week on evo – Alfa Romeo Giulia, best racing games and more
A look at the most exciting things from the world of evo this week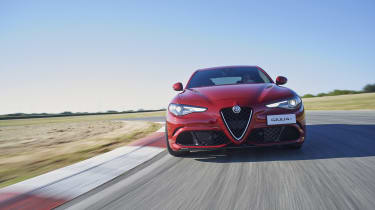 It's been a busy week on evo.co.uk, thanks largely to one car: The new Alfa Romeo Giulia Quadrifoglio.
After a long and tortured development we've finally got behind the wheel and can report on our findings. Has Alfa dropped another dud like it did with the 4C, or has the car's Ferrari influence produced a four-door 488 GTB?
You can read about that, as well as our favourite racing games, a new Mini and more, at the links below.
Alfa Romeo Giulia Quadrifoglio driven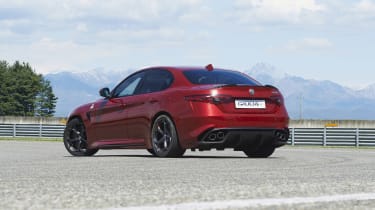 Alfa Romeo's new Giulia isn't just one of the most anticipated cars of 2016. It's not just one of the most important driver's cars either. It's one of Alfa Romeo's most important cars ever.
Thankfully, Alfa has finally got it right. You can read Henry Catchpole's full assessment in our review, but suffice to say this is the Alfa we've been waiting for, for a very long time.
evo's favourite racing games
Narrowing down a list of the best racing games ever is akin to doing the same with performance cars, but a few titles always stand above others and we've picked our favourites.
From classics like Pole Position to stunning modern titles like Dirt Rally and Assetto Corsa, we suspect there'll be something here for just about everyone.
We're developing a Mini!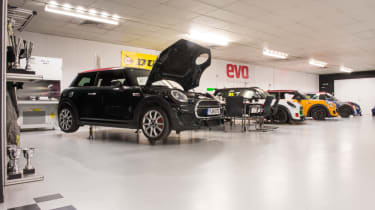 We've been critical of the current generation Mini, which hasn't quite hit the spot next to some of its hugely talented rivals.
But if the Mini John Cooper Works Challenge doesn't excite us then we've only got ourselves to blame, since evo is lending its input to development of Mini's next hot hatchback. Here's where it starts…
Lotus Elise Cup 250 driven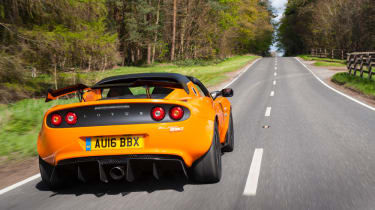 Two decades on from the launch of the original Lotus Elise and there are still very few cars that match it as a driver's car.
That still applies to the latest Elise Cup 250. There's more power – 243bhp – and more weight than the very first car at 931kg, but the steering is as good as ever and it's still great fun. Read Jethro Bovingdon's review here.
Ask Goodwin – can you fix F1?
Colin Goodwin isn't one to pull his punches on the state of modern motorsport, so it's intriguing to see how he might fix F1 in its current state.
We'll not spoil the suggestions here, but you'll probably find yourself nodding to most of them, and surprised at Goodwin's suggestion that the drivers themselves aren't at all to blame.