First-ever Shelby Cobra sells for record $13.75 million
CSX 2000 - Carroll Shelby's first ever Cobra - set a new auction record at Pebble Beach this year
The Chevrolet Corvette is often seen as the definitive American sports car, but there is another challenger for the crown: The Shelby Cobra.
And as Cobras go, few are more important than the model auctioned by RM Sotheby's at the Monterey sale – known as CSX 2000, it's the very first Cobra built by the late Carroll Shelby himself.
Fifteen minutes of to-and-fro bidding ensued before the hammer dropped at a final figure of $13.75m (£10.5m). This sees the CSX 2000 scribed into the record books as the most expensive American car sold at auction to date.
CSX 2000 was only to be upstaged by another record breaker at the RM auction. A Le Mans-winning, 1955 Jaguar D-Type left the auction block with a $21,780,000 price tag, making it the most expensive car in British history.
The Cobra's story is an Anglo-American one. In 1961, Carroll Shelby contacted British firm AC Cars with the intention of fitting a V8 engine into the chassis of the Ace sports car.
After failing to secure a powerplant from Chevrolet, Shelby opted for a 260 cubic-inch (4.2-litre) V8 from Ford.
The performance increase over a standard inline-six AC Ace was significant and remains so even today: back in 1962, Road & Track magazine timed the Cobra at 4.2 seconds over the 0-60mph run, with a top speed of 153mph – both topping the "150mph" Series-1 Jaguar E-type.
This particular Cobra is the very car Shelby first crammed that Ford V8 into, and it's notable for its early AC shell – later Cobras gained voluptuous curves to shroud the fatter tyres needed as power increased.
CSX 2000 featured in several magazines over the years – including that Road & Track test in 1962 – as well as appearing at motor shows and more recently, making appearances at the 2012 Pebble Beach Concours d'Elegance and Rolex Monterey Motorsports Reunion. More recently still, Shelby's first Cobra has been on display at the Shelby Heritage Center in Las Vegas.
Partnership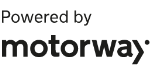 Need to sell your car?
Find your best offer from over 5,000+ dealers. It's that easy.
The appropriately-named Shelby Myers, car specialist at RM Sotheby's, describes it as a car 'without peers', and one that has hugely influenced the global automotive landscape. 'Had Carroll Shelby never decided to squeeze that high performance V-8 into its engine bay, there would be no Cobra and certainly no Shelby American, nor GT40, nor the others that followed.'
'It is, without exception, the single most important and history-rewriting sports car ever offered at auction, after over 50 years of ownership and without ever leaving the care of its founding father,' he adds.
CSX 2000 was joined in the Monterey sale by one of its successors, a 1965 Shelby 427 Cobra, CSX 3178. This does wear the pumped-up panels of the Cobras we know and love, and also features an automatic transmission, as it was used regularly by Shelby.
The 2016 Monterey sale took place on August 19-20 at the Portola Hotel & Spa, one of several events taking place during the Monterey car week.