This week on evo – Tesla's master plan, Nomad onboard and more
A look at the most exciting things from the world of evo this week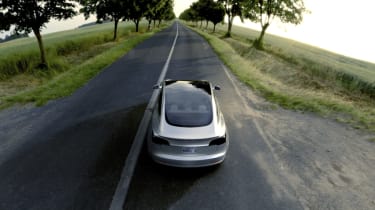 We've got another great onboard video for you this week, showing the view from the hot seat as the Ariel Nomad is thrown around Blyton Park in our Track Car of the Year competition.
From the sublime to the ridiculous, we've also seen just how far the Porsche pricing bubble can stretch this week, as a 1985 Porsche 911 3.2 Carrera hits the market with a price tag not far short of a brand new Porsche 991 Carrera S. Keep scrolling for more of this week's top stories. 
Ford Focus RS vs Volkswagen Golf R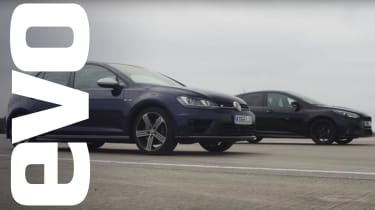 As we discovered in our triple test in issue 220, the Ford Focus RS and VW Golf R are the two best 'super hatches' on sale today.
In that test the RS just edged the R, but what happens when you put the pair against each other on an empty runway? Will the Ford's power advantage leave the Golf in its dust?
The £85,000 'eighties Porsche 911 Carrera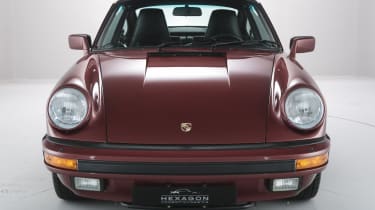 Not so long ago, you could pick up a mid-eighties 911 for fifteen grand or so. Today that figure has nearly doubled, but some command even more than this.
With only 4400 miles on the clock this example is one of them, but its price is still an eyebrow-raiser. Has the world gone mad? Take a look at the car and let us know.
Ariel Nomad from the driver's seat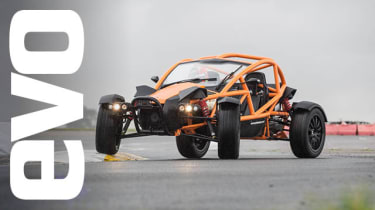 We've saved possibly the best until last. While the Ariel Nomad didn't win out Track Car of the Year competition, it's certainly responsible for the most entertaining on-board lap yet.
Click on the link to head to our video. Cars going sideways is nothing new in evo videos, but few spend quite as long as the Ariel carving different lines with front and rear tyres.
Tesla's 'master plan'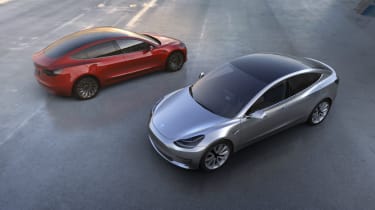 Elon Musk has done remarkable things with his electric car startup, Tesla Motors. But if the latest stage in his Bond villain-like 'master plan' is anything to go by, things may get even crazier.
Among his aims for the next decade or so are to build trucks and buses, provide solar and battery packages for peoples' homes and take autonomous vehicles to the next level. You can read all about it here.
Five fast Fiestas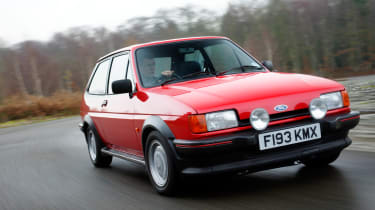 The Ford Fiesta is forty years old this year and Ford has been making performance versions for nearly as long.
We've picked five of our favourites, from the Supersport to the latest ST200, and explained what makes them so special.