This week on evo – electric Corvette, Bristol Bullet and more
A look at the most exciting things from the world of evo this week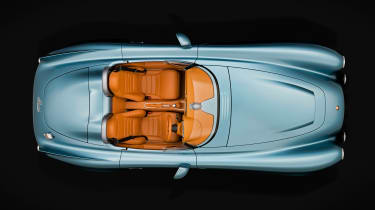 What do you think of the Bristol Bullet? It's a question we've been asking within the evo office this week as the British sports car made its debut with decidedly awkward styling.
There's none of the elegance of the old Bristol 405, for instance, and none of the originality of the firm's V10-engined Fighter. Perhaps that doesn't matter though – Bristol owners are a loyal bunch and for some, the draw of such a rare car will be enough on its own.
You can read about the Bullet, plus stories on Bugatti's Mayfair showroom and a mad electric Corvette, below.
evo Track Evening in pictures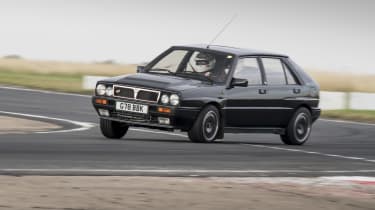 Three down, one to go – evo hosted its latest track evening last week, at its regular Bedford Autodrome haunt and backed by GT Radial.
There are few better places to be on a summer evening, and we once again got great weather for the occasion. You can see some great pictures of the cars – including an Ariel Nomad and our Fast Fleet Lancia Delta Integrale – in our image gallery.
The 205mph electric 'Vette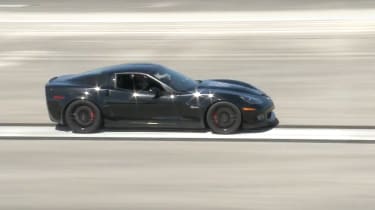 Highly-tuned electric vehicles are now officially A Thing. Not only has occasional evo contributor Jonny Smith recently set a new 1/4-mile world record in a highly-tuned Enfield EV, but there's now a top-speed record too.
Not from the Enfield, but from Genovation's converted 2006 Chevrolet Corvette. The top speed? Over 205mph – you can see how they did it here.
Bristol Bullet revealed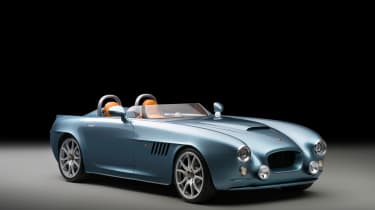 Bristol will never sell prolific quantities of cars but it's nice to know the firm still exists. To prove it, the company has revealed its latest project: The Bristol Bullet.
We're not so sure about the styling – an uncomfortable mix of retrospective and modern and curiously proportioned too – but with a 370bhp BMW V8 and carbonfibre construction it's off to a good start mechanically.
Bugatti's Mayfair showroom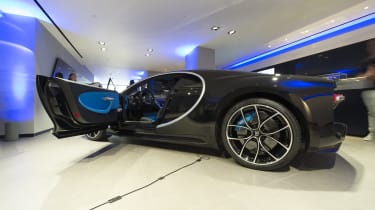 evo website editor Hunter Skipworth made the long, arduous journey from Stoke Newington to Mayfair this week to stare a two million quids' worth of car.
Well, not just the car, but also the showroom that houses it – Bugatti's overhauled flagship London gaff, complete with carbonfibre armchairs and suitably-themed artwork.
Vulcan at Le Mans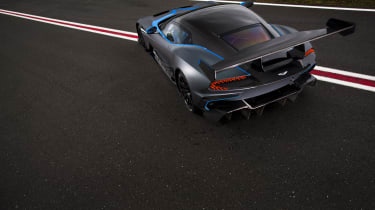 With 820bhp from its 7-litre V12, the Aston Martin Vulcan almost has the power to turn the Mulsanne Straight at Le Mans into a tiresome collection of brief throttle squirts.
The company has now released a video of its flagship at Circuit de la Sarthe – what better way to while away a few minutes than listening to that V12 at full chat?