This week on evo - R8 V10, Golf GTI Mk1 and more
A look at the most exciting things from the world of evo this week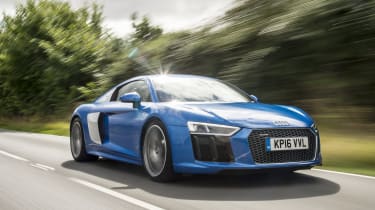 We've driven three significant new German performance cars this week: Audi's R8 V10 in non-Plus form, and BMW's M140i hatchback and M240i coupe.
It probably won't be a surprise to learn that all three are capable of providing great entertainment, though you'll need to read our M140i/M240i review in particular to see which of those is the better driver's car - for two vehicles sharing so much, there's a surprising gulf between them.
Catch up on those reviews, as well as two great features and some significant electric car news at the links below.
BMW M140i/M240i driven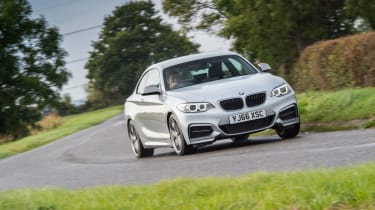 BMW's sub-M2 models now have 335bhp at their disposal, available in coupe, three- and five-door hatchback forms and maintaining the option of a proper manual gearbox.
But which of the hatchback and coupe models is best? And does the manual really offer anything over the excellent automatic? Find out in our full review of both cars.
Volkswagen Golf GTI Mk1 road trip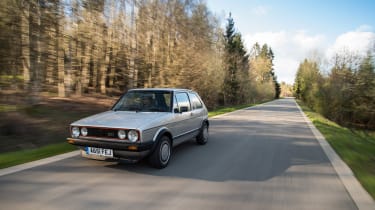 Not so long ago we got a chance to drive a classic VW Golf GTI to the place where it was built, Wolfsburg, to pick up one of the newest GTIs on the market, the GTI Clubsport.
You can read about the Clubsport here but the full road trip feature can be found here - including some great photographs of the iconic GTI from Aston Parrott.
Tesla's autonomous future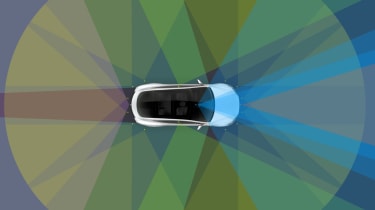 In Tesla Motors' latest announcement, it has confirmed that from this point forward it will fit all new Teslas with the hardware required for fully-autonomous driving.
The actual abilities may still be some years away, but it's another significant statement of intent from the disruptive electric vehicle startup.
Driving Ekström's rallycross championship-winning Audi S1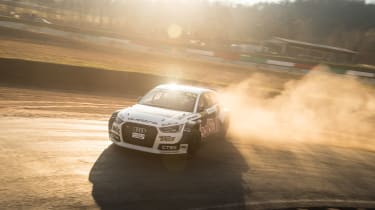 'I fear nothing will ever truly feel quick again after this' is how Henry Catchpole described his experience driving Mattias Ekström's Audi A1 rallycross car several months back.
Now reprinted in full from the magazine feature, the drive has extra significance - as Ekström has since gone on to win the FIA World Rallycross championship. After driving it, the feat seems even more impressive.
Audi R8 V10 review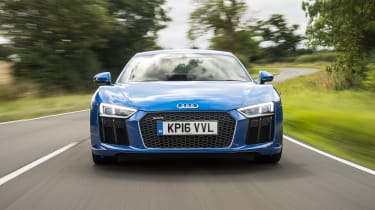 Only in the realms of supercars could a 533bhp, V10-engined model be considered entry-level, but that's what the R8 V10 is when compared to the Plus.
But is the less powerful model actually the sweeter drive? Should you really spend the extra £15,000 to get the extra power? Henry Catchpole reveals the answer in our full review.