GT Radial SportActive SUV: new tyre has performance SUVs in mind
GT Radial expands its range of high-performance tyres with a new offering aimed at the sporty SUV market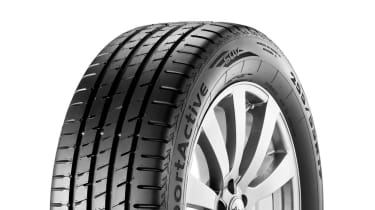 GT Radial encroached into the world of ultra-high performance tyres last year with its first tyre designed for sports cars and hot hatches, the SportActive. Now, with the performance SUV market becoming increasingly popular, it'd be silly not make a tyre that suited such cars. So, GT Radial has done just that and released the SportActive SUV.
As with the smaller, lower profile SportActive the SUV version of the tyre has been designed at GT Radial's European research and development facility in Germany. The SUV tyre uses the same wide groves to dissipate standing water as the more conventional sized SportActive, however the taller, more rounded sidewalls mean it doesn't quite have the same sporty look. But, just like the SportActive, the SUV tyre will be approximately 80 per cent of the cost of its equivalent sized rivals.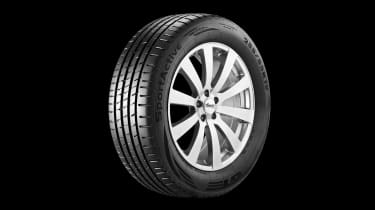 The SportActive SUV has been designed with the likes of the Audi Q3, Range Rover Evoque and BMW X3 in mind. As such it will be available for both 18- and 19-inch wheels and from 225 to 255 section width with 50 to 60 profile sidewalls.
GT Radial bucks the trend set by other Chinese-based tyre manufactures as it seeks to compete in a market where buyers are much more savvy about tyres, selecting their rubber based on its abilities rather than just price and longevity.
> Read our review of the Audi RS Q3
Last year we had opportunity to test the first SportActive back-to-back with tyres from more established premium brands. When fitted to a VW Golf GTI, Audi TT and Mini JCW it more than held its own compared to its equivalents from Toyo and Kumho. It might not have outshone its competitors but certainly wasn't left wanting either. The test demonstrated that GT Radial had developed a tyre that lived up to its intentions in terms of performance.  
It's all well and good GT Radial making a competitive tyre in terms of price and performance, but to really appeal to enthusiasts it needs to build a suitable reputation. It has made a good start and is involved with evo's own track evenings where it brings along cars equipped with its SportActive tyres for attendees to take out on track.
> Find out more about evo's track evenings here