Audi to build electric sports car by 2021
Audi is likely to join into the electric sports car bandwagon according to Audi Sport boss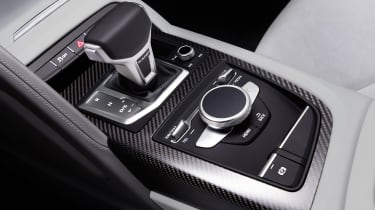 Audi Sport will build its first fully electric sports car by 2021 and has aspirations to build a fully electric, limited run hypercar to sit as a halo car for the whole Audi group soon after.
"It should be a car that is above anything else that we have in the range at the time and utilise the very latest and the best technology available," said CEO Stephan Winkelmann at the Frankfurt Motor Show on the idea of Audi's first hypercar.
> Click here for our full Frankfurt rundown and live twitter feed
With the VW Group announcing a $50bn investment in order to meet its target of offering 80 new electric or hybrid models across all its brands by 2025, and that five years later one electric variant of every model across all brands and in all markets will be available (50 pure EVs and 30 new plug-in hybrids for VW alone are coming), Winkelmann sees his Audi Sport operation as a key player in showcasing the talents and the opportunities within Audi as the automotive landscape changes.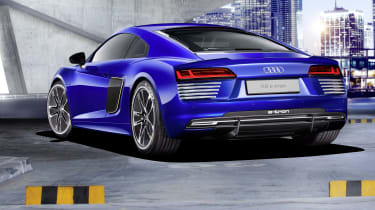 "We are discussing this type of halo car at the moment. It should be at the top, a limited car and not based on the R8. We are a sub-brand within Audi but we need to position ourselves so we can showcase all of the brand products.
"From time to time you have to demonstrate this with technology and we are discussing just this. You can't just build a normal car, you have to use the technology available in the best way," commented Winkelmann.
> Click here for more on the Mercedes-AMG Project One
Before the possibility of a fully electric Audi hypercar, Winkelmann confirmed that a more conventional, but still fully electric Audi Sport model will arrive first. "By 2020-21 we will have one fully electric [Audi Sport] car, a full BEV [battery electric vehicle]. I think if you are going to make this statement you have to do it properly. If I have the choice I will go full electric." This is not the first time Audi has discussed a fully electric sports or supercar, the stillborn R8 e-tron showed the firm's first interest in such a concept. 
One the subject of a more extreme hypercar-style machine Winkelmann is also very clear on what it should be and the role it should play. "This would be a car to not only showcase Audi Sport but the whole of Audi AG. We could produce a car that works as a halo car for all of Audi using the technology the company and the whole [VW] Group is developing."
With Audi's first BEV production car just 18 months away, shown at Frankfurt as an 80 per cent finished concept called Elaine, Winkelmann's plans for the first fully electric Audi Sport model will follow soon after, beyond this Audi Sport could be leading the fully electric hypercar charge with tomorrow's interpretation of AMG's Project 1.