Mansory Venatus - a 199mph, 800-horsepower Lamborghini Urus
For when a regular old Lamborghini Urus is just too shy and retiring
If you thought we were done with Mansory's Geneva motor show output, think again. If anything, the company's take on Bentley's Continental GT convertible was subtle compared to the other car revealed to coincide with the now-cancelled motor show.
Known as the Venatus, it's based on a car that for some, already pushes the boundaries of good taste – Lamborghini's Urus SUV. And other than a new name that somehow also sounds like the latin word for a part of your nether regions, the Venatus is an exercise in virtually every service that Mansory can offer, from engine tuning through exterior enhancements, to a full interior retrim.
The engine seems like as good a place as any to start, the car's four-litre, twin-turbocharged V8 taken from the standard 641bhp and 627lb ft of torque to 798bhp and 738lb ft of torque – the later a nice, round 1000Nm in new money. Top speed is 199mph, and the 0-62mph sprint takes 3.3 seconds.
The boost comes courtesy of ECU tuning, a high-flow catalytic converter, and a new exhaust system and rear silencer. The result will doubtlessly be loud, but nothing could be quite as loud as Mansory's machinations with the Lamborghini's styling, which make the standard Urus look like an Audi Q2.
It's difficult to know where to start, but peer beneath the additions and it's surprising how much of the original, angular design has actually been left relatively untouched. The front bumper is new and even more aggressive than before, with a deeper splitter, dive planes and vents embedded into the nose, while Mansory has cut a few more slots in the bonnet for good measure.
All these components are constructed from carbonfibre, which the company forms in-house, incidentally. They're joined by more prominent wheel arches than those of the standard car and even greater side skirts, but it's at the back where things get truly silly.
Partnership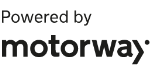 Need to sell your car?
Find your best offer from over 5,000+ dealers. It's that easy.
The standard diffuser and meek oval tailpipes clearly weren't quite to Mansory's tastes, so in their place comes a deeply vaned carbonfibre unit housing with a three-pipe exhaust within that looks like the logo of a Spiderman villain. Further up there are then not one, but two wings – one along the trailing edge of the roof, with the other standing proud of the decklid.
Each exterior enhancement is then picked out with neon green detailing, which contrasts vividly with the matte blue paintwork they've chosen to apply. The wheels, a full 24 inches in diameter, and 10 inches wide at the front and 12.5in wide on the rear axle, feature seven spokes apiece but also incorporate brake cooling ducts around their outer edge. A more subtle design is available (Mansory has put a different set on each side, as you can see in the images), but when you've reached the point of no return, why choose subtlety?
Like the Bentley revealed earlier, the interior is something of a pièce de résistance, in this instance clothed entirely in blue leather with the same neon green detailing as the exterior. And, in the back of the show car, an LED-lit headliner to put Blackpool illuminations to shame.
Anyway, drink it all in while you can, as it's fair to say the Mansory Venatus is unlikely to appear at this year's evo Car of the year competition.