"Engine swaps embrace the spirit of anything-goes engineering to incredible effect"
Some of the most deranged automotive one-offs are the result of engine swaps. Meaden identifies his favourites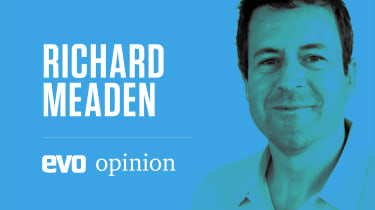 Of all the leftfield areas of automotive mischief, the engine swap must surely be right up there with the most amusing and enduring. If you explore the annals of motoring history you'll discover the notion of dropping an unlikely motor into an equally unlikely recipient is almost as old as the car itself.
Look back to the Edwardian era and there's all kinds of crazy, from somewhat sophisticated Siamese engines to the rather less subtle but undoubtedly effective practice of building a car around a massive aircraft engine. Not only were these behemoths road-legal, but they were often raced by their slightly nutty owners.
In more modern times the engine swap has become a favourite of the tuning industry. The so-called 'crate' engines offered by GM and Ford's performance divisions are ideal for the job. You won't believe what you can buy from them for less than silly money. Or where the engines will turn up. Look back at evo 152 and you'll find a TVR Sagaris that was taken by its owner to Topcats Racing, who junked the Speed Six engine in favour of a 575bhp LS7 small-block V8. It was a truly ballistic car and – perhaps surprisingly – genuinely accomplished on road and track.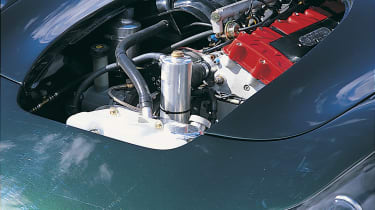 I also recall a couple of decades ago driving a first-generation BMW Compact built by Racing Dynamics. Called the K55, it had a 5.5-litre, 427bhp V12 from an 850Ci stuffed under the bonnet. The weight distribution was that of a lump hammer, but it actually drove surprisingly well (on the public road!) and remains hard to beat for pure lunatic creativity.
Manufacturers aren't averse to getting in on the engine-swap act, either. A large part of why Aston Martin's V12 Vantage even exists is because it was thought impossible to fit the company's biggest engine into its smallest model. That is until the RS Concept show car came along, sporting a derestricted 600bhp engine from the DBRS9 GT3 race car. It spat fire and outran Aston Martin Racing's Le Mans-winning DBR9 GT1 car down Paul Ricard's Mistral Straight. Though milder mannered, the eventual production version preserved much of that car's maverick spirit.
Sometimes things get too crazy for a manufacturer to make road-legal. When BMW shoehorned a McLaren F1 V12 into the nose of an X5 it created a sublime monster even the most ardent SUV hater could get behind. Especially when Hans Stuck slung it round the Nürburgring Nordschleife to great effect.
Even evo has had a go at the engine swap, when erstwhile editor John Barker and I embarked on our now legendary 'Ed-to-Ed' project-cars saga. JB indulged a long-held desire to create the ultimate Ford Capri, complete with a 5-litre Rover V8, while I decided to explore the opposite end of the engine-swap scale by building a Caterham Seven with a Honda Fireblade motor.
> John Barker's Capri V8 at Rockingham track evening 2017
Both cars were tilting at a target power-to-weight ratio of 300bhp per ton and were intended for road and trackday fun. They became personal obsessions for John and me. Follies too, truth be told: I pursued lightness with such manic zeal my car became so pared to the bone (369kg, including fluids) I hardly drove it, while the Capri devoured John's cash and much of his will to live. We can laugh about it now – we can laugh about it, can't we John? – and the Ed-to-Ed series remains one of the most popular in evo's history. Largely, I'm sure, because of our unconventional choice of engines.
Currently the most fertile ground for the engine-swap phenomenon is the US Formula Drift championship. You might not 'get' this smoky branch of motorsport, where drivers battle in tandem to impress the judging panel, who award points based on aggression, precision, speed and drift angle, but the cars are totally insane. From Nissans with NASCAR motors and Mazda MX‑5s with wild, whooping rotaries to – get this – a Toyota GT86 with a Ferrari 458 engine under the bonnet, they embrace the spirit of anything-goes engineering to incredible effect. Search YouTube. You won't be disappointed.
So, the question is what car and engine combination would you most like to see? Based on my unshakeable belief that everything is better with a Cosworth DFV, I'd like to see a Series 1 Lotus Elise with one of Keith Duckworth's masterpieces nestling behind the seats. Just as in period, the bulk of today's historic F1 grids are powered by the DFV, which has now been limited to 10,000rpm for reliability, and to try to keep a lid on engine development. Tuned thus they are far more tractable, developing decent torque and close to 500bhp, together with a uniquely evocative sound that's about as close to perfection as my ears have ever heard. If my lottery numbers come good I hereby swear to make it happen.