'Australia fell out of love with Holden, and it's paid the ultimate price'
The Commodore was a symbol of an old Australia, of mulleted blokes in vests skulling VB and rocking over-engined cars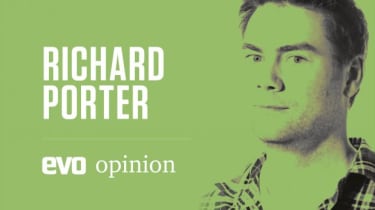 As you may well have already heard, Australia's only car company is to die. In a move of apparent corporate can't-be-arsedness, General Motors has decided to 'retire' Holden as of 2021, sending it on a one-way trip to the same vet that attended to Oldsmobile, Saturn, Pontiac and Saab. And that's kind of sad, isn't it, even if you're not an Aussie. Truth is, Holden for the past two years has been a shadow of its former self, flogging rebadged models from elsewhere in the GM empire with shrinking success. The Commodore, once the flagship of the range, became a Vauxhall Insignia with a Holden logo slapped on each end. The real Holden died in 2017 when the last-generation Commodore was killed off (along with the Elizabeth factory and, with it, Holden's ability to make cars on home soil).
Bullet-headed Austin Rover boss Harold Musgrove once declared that a car company that didn't make its own engines couldn't call itself a car company. I'm sure Morgan might disagree, but a car company that doesn't make its own cars really does feel like a mangy Trojan horse trying to fool inattentive punters into backing a home team. It's why Vauxhall's recent Union flag-waving ad campaigns have felt so hollow. Holden has long plumped up its range with rebranded imports, but that's been OK because all sat in the shadow of that local hero, the Commodore.
> General Motors to kill Holden brand in Australia and NZ
Of course, for many years even the Commodore owed a great deal to donor Opels, but they were re-engineered in a distinctly Aussie way. Legend has it that when the GM central machine decreed the very first Commodore of 1978 would be based on the Opel Rekord and dispatched a German-built prototype to Holden's test centre with its realistically rough Strine-spec road network, the car managed just 1500km of testing before it was written off. The disbelieving team in Germany demanded to see the data from load gauges on the chassis, discovered that the readings were 300 per cent higher than anything they had seen in their own testing and, assuming the Aussies were using the equipment incorrectly, jumped on a plane to see what the hell was going on.
When they accompanied a second prototype on a real-world testing session in the outback and witnessed the entire shell break apart at the firewall, they began to understand the unique challenges of making a car fit for Australia. The first-generation Commodore may have looked like an Opel Rekord cabin married to the nose of the bigger Senator (so the 'Stralians could get a V8 in there), but it was beefed up underneath so ordinary Australians in a pre-SUV world could use an everyday saloon to venture into the untarmacked interior. The casual brutality of God's own country was also the reason for moulding the parts-bin cabin from a bespoke plastic compound, to better resist the relentless heat of an outback summer and its ability to turn Euro-spec plastics to goo.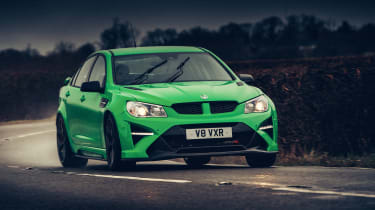 This pragmatic Aussiefication carried on over successive generations, reaching its zenith with the VE-series Commodore of 2006, the first to be home-grown from scratch and therefore the only large saloon in the world with a pre-production test regime that included multiple collisions with a crash test kangaroo. Even the stability control on that car, though based on Bosch hardware, had a distinctly Aussie calibration, mainly because it was so laid-back. 'How you going, mate?' it seemed to ask as the back wheels began to spin up. 'Looks like you might be having a bit of bother? Want me to help out…?' As someone who ran a Holden long-termer (crudely disguised as a Vauxhall VXR8) I can say with confidence such things were what made that car so loveable. It was big, a bit oafish and wore its origins on its sleeve in a truly wonderful way. As with Saab, when Holden was allowed its own way, you couldn't help but get little shots of local flavour in the solutions to the unique challenges of the cars' homelands.
Unfortunately, the people of Holden's homeland didn't seem to appreciate their only national car. The rise of the SUV diminished the need for large saloons that could cope with 500km of constant battering down a dusty washboard on the way to visit a neighbour. Greater environmental concern and Australia's tough stance on speeding squeezed the need for huge saloons running hungry, hearty V8s. The Commodore was the heart of Holden, but it was also a symbol of an old Australia, of mulleted blokes in vests skulling schooners of VB and rocking over-engined cars. Nowadays Australians buy the same cars as the rest of the world. The need for the Commodore has gone, and with it, sadly, the need for Holden itself. The demise of Holden in that context seems inevitable. But that doesn't stop it also being a little bit sad.