'I think I'm done with fast road cars'
'Too fast for the road' has long been a badge of honour among supercars, but it's now a condition that afflicts most performance cars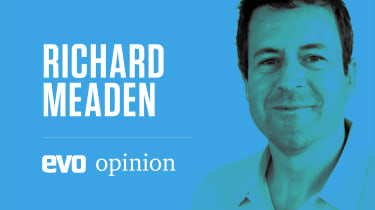 What's the future of driving? I don't mean everyday motoring. I mean driving. For pleasure, in high-performance cars designed to go fast and deliver a thrill. From where I'm sitting – frequently behind the wheel of one of the aforementioned high-performance cars – I'm forced to conclude the conventional view seems pretty bleak.
For as long as there have been cars, engineers have been making them go faster, but in recent years the quick stuff has gone ballistic. Which is great, until you actually drive one of them on roads that are increasingly choked by traffic, with speed limits enforced by average-speed cameras and vans lurking on bridges and in lay-bys. Add the surreptitious scourge of dash-cams and a wider shift towards anti-car sentiments and the life of a car enthusiast doesn't feel like much fun.
Of course, recklessness has never had any place on public roads, but I'll argue until I'm blue in the face that speed and recklessness are not one and the same. Unfortunately for us, whichever way you slice it, the one unarguable truth is you can't justify travelling at the speeds most of today's performance cars will readily deliver.
Wring out a Golf R on a country road and you could very easily be doing 100mph. Put yourself in a McLaren 720S and you could add another 50mph to that. More, maybe. Now imagine how that would sound when read out in court, or worse, written in a newspaper. Then try to imagine what you would say in your defence that doesn't make you sound delusional or unbelievably arrogant. Even if you are 'a skilled driver' or were 'travelling well within the capabilities of the car' on a 'well-sighted, near-deserted road', there's no defence. 
Why am I writing this in a mag like evo? Because I am very close to the point where I think I'm done with fast road cars. Not because I don't get excited by them, or because I've stopped wanting to drive them fast. I'm tired of knowing that if I so much as scratch the surface of the car's potential, I'm risking my licence, livelihood and possibly my liberty. If you can't enjoy the cars, or fear the consequences of being caught if you do, what's the point of it all?
I used to think trackdays offered a solution, but now I'm not so sure. The Nürburgring Industry Pool has long been the most exclusive trackday club of all. And with good reason, for the Nordschleife is an exceptional place to battle-harden a car's durability. The upside of this is the vast majority of fast road cars now make very capable trackday tools. The downside is it pushes the limits of the cars further beyond what's useable on the road.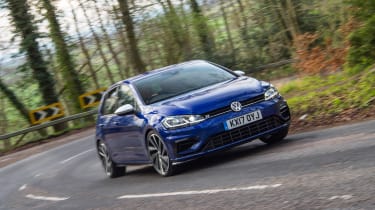 So how's this for a vision of our driving futures: instead of developing road cars that fewer and fewer of us dare to enjoy, why don't the manufacturers develop state-of-the-art simulations? F1 teams can create complete cars using CFD and CAD software, and their sims are so accurate that they can arrive at any circuit knowing pretty much exactly what lap time they will achieve. Imagine if car manufacturers did the same, purely for our enjoyment?
If they pooled their resources to co-fund accurate renderings of the world's best driving roads, we could all go for a drive in whatever we want, wherever we want, whenever we want. Crucially, we could also drive as fast as we want, free from risk and post-drive paranoia. With eSports gaining popularity, the simulator hardware will continue to develop in leaps and bounds, so in the next few years there's the possibility of having home virtual-reality setups that offer an immersive and uncannily realistic driving experience. Not cheaply, at least for a while, but given that having a fast car tucked in your garage isn't exactly for nothing, that is unlikely to deter people like us.
Imagine sim systems built and sold by today's high-performance car marques – engineered in partnership with world leaders in simulator technology and created with the same effort, intelligence and attention to detail they lavish on their high-end cars. The experience would be truly next-level. One that mimics an epic journey to lose yourself in, rather than a quick game or race. All of a sudden you have Gran Turismo for grown-ups; Grand Theft Auto without the gratuitous murder and mayhem.
Ask me if it's likely to be as good as the reality of driving flatout up the Col de Vence in an Enzo and I'll tell you no, but that's only because my ridiculous job means I've been fortunate to have experienced just that. Nevertheless, ask me if I can see myself revelling in the chance to drive a perfectly rendered Col de Vence (or better still, a great road I've never driven) in an equally accurate virtual Ferrari (or any other car) – and all from the comfort of my garage, sorry, 'sim room' – my answer is 100 per cent yes.