'My son loves McLaren, but what happens when he notices they're actually a bit cack?'
If McLaren wants to continue its success with road cars, it's time to pull down the pitlane shutters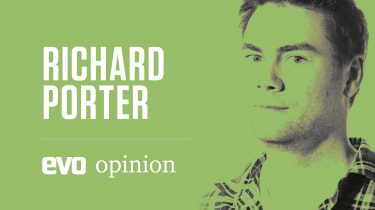 In a world of streaming TV and online gaming, I hope there's still room for stickers. Lots of things involved stickers when I was a kid. Activity books, reward charts, those football annuals. You can't beat a good sticker.
And I've been given hope that stickers can still cut it with a new generation because the other day I was lying on the living room floor with my son, who's four, as he enthusiastically sifted through some F1 stickers I got for him at the British Grand Prix last year. The finer nuances of Marcus Ericsson's career elude him so he was holding up drivers in turn and asking me who they were. Apart from Lewis Hamilton.
> McLaren 720S Spider revealed 
He knows who Lewis Hamilton is because Lewis Hamilton is his favourite. As an adult you can snipe at the strangely accented world champion's clothes and tattoos and Instagram shenanigans, but let's face it, he's F1's only real superstar.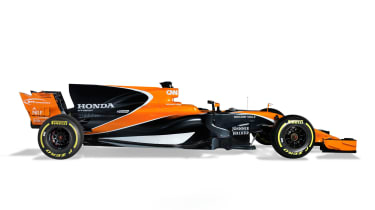 And despite his occasional childish petulance, or perhaps because of his occasional childish petulance, he's the only driver who really seems to resonate with kids. So my boy is a Ham fan. By association, he's also rooting for Mercedes because that's home to his favourite driver, but the team from the German town of Brackley isn't actually his squad of choice, as I discovered when he held up a sticker of an orange car. 'Which team's this?' he asked. 'It's McLaren,' I said. 'Oh,' he replied. 'My favourite.'
This might seem a bit weird, given that for the entire four years of my son's existence McLaren on track has been, and there's no easy way to say this, crap. While Hamilton has been leaping out of cars, doughnutting exuberantly and generally carrying on the way a four-year-old would want an F1 driver to behave thanks to his Merc, what has McLaren done since 2014 that might work it into the affections of a pre-schooler? Well, I know the answer to this one and it's surprisingly simple: it's allowed Hot Wheels to make a tiny model of its P1 road car.
It's a brilliant little thing, too, painted in bright yellow and nicely capturing the wedgy stance of the real thing. It helps that on the toy, as in real life, the rear wheels are bigger than the fronts, though it's a detail that's probably lost on my lad; he just thinks it's cool. McLaren was the first car company name he could remember and its cars were the first he could identify in real life. All because of that little yellow P1 model. And, entirely as a result of that, McLaren is his favourite Formula 1 team.
This seems contra to the normal order of things. We assume that racing cars make road cars cool, not the other way around. But, actually, it might be the F1 outfit that unravels my lad's respect for McLaren.
At the moment he loves McLaren because it's behind the coolest car in his toy box, but what happens if he develops the attention span to sit through an entire F1 race and notices that the beloved name behind the P1 is actually a bit cack and at the back? He'll be heartbroken.
So here's my advice to McLaren if it wants to secure the affections of a new generation who will one day lust after and maybe even buy its cars: get out of F1 while you can. Accept that you had your day, it was great, but that you've dragged on in a miasma of mediocrity for too long now and pretty soon the kids are going to notice. Instead, concentrate on making the most exciting road cars it's possible to conceive. The most dramatic looking, the best sounding, the most exciting. Make Lamborghinis look and feel like '90s Kias.
And when you've done that, remember to license the designs to Hot Wheels. It'll do a lovely job of rendering them in pocket-sized form and that'll snare future customers in their formative years with greater success than anything involving an increasingly peevish Fernando Alonso dragging your sorry racing car home in ninth.
For too long we've believed that racing improves the breed, as if McLaren Automotive wouldn't know how carbonfibre worked without a racing team next door. And for too long we've believed that Formula 1 is a brilliant way to build a brand. Once upon a time I'm sure it was. But clearly these rules don't apply for a new generation. Now road cars are where it's at, in toy form, on social media and in video games.
So unless you can make billions spent on racing deliver Mercedes-spec success, you might have to accept that there's more power in a little Hot Wheels model. And, I'd like to think, for old time's sake, the odd pack of stickers.