'I've decided to wean myself off a succession of V8 long-termers and it's wholly refreshing'
Power and speed are intoxicating, but you don't need 500 horses to put a smile on your face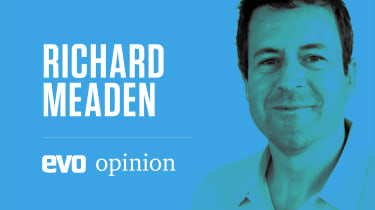 It came about by happy accident. A beautiful Porsche 356, my own 964 RS and the latest 991.2 GT3 RS. All driven back-to-back in the Scottish Highlands on some of the finest roads you'll ever see. Not an obvious trio of cars, but as it turned out a brilliant day's driving and a unique opportunity to gain true perspective on the relationship between performance and driving enjoyment.
We – that's to say a bunch of Porsche-owning journos and telly sorts – were gathered on a stretch of the North Coast 500 route somewhere between Ullapool and the northernmost tip of Scotland, invited by Porsche GB to celebrate the marque's 70th anniversary. In addition to our own personal cars, there were some other toys for us to try, including the aforementioned 356 and new-gen GT3 RS, plus a fearsome 991 GT2 RS  and a Carrera T.
As you can imagine, it was quite the trip. The morning was spent with Mrs M and me driving the Unicorn – the nickname for my mythical and rarely seen 964. If you know your RSs from your elbow you'll understand that not only is the 964 the greatest Porsche ever made (sorry, I haven't had the opportunity to pump the values up for a while…) but it's also one of the least powerful Rennsport 911s, with just 260bhp from its 3.6-litre flat-six.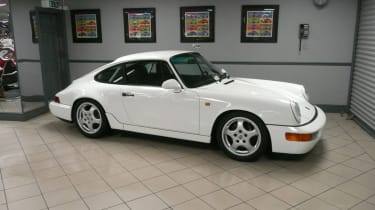 That doesn't sound like much to get excited about in 2018, and it might not be able to yelp from 40 to 140mph in the blink of an eye and a few flicks of your right hand, but it felt brilliant because the power and torque is well matched to the car's grip, mass (around 1200kg) and mechanical, utterly analogue nature. It's still a quick car, but it's the car's flaws – namely the, er, 'lively' suspension – and the physicality of its heavy, unassisted steering that impose a ceiling on how much performance you can use at any given moment. In short, you find a flow that works with the road, rather than battles against it.
This much was revealed with absolute clarity when I swapped it for the 513bhp 991.2 GT3 RS. Predictably, I adore this new RS. I love the rush it delivers when you really let loose and I love the fact it filters out less of what's happening where the tyres meet the tarmac. It's more connected, more intense, yet no less complete than its predecessor. In fact, I think history will record the 991.2 as one of the finest of all the Preuninger-era RSs.
It's a fabulous thing just to be in, and there's enjoyment to be had from stroking it along, but you know it exists to be given the berries at 9000rpm. Which leaves you with two equally difficult choices: take your chances and give it some, or ration yourself to the odd sprint through a clearly sighted sequence of corners or a furtive sprint through as many gears as you dare before backing off and nervously glancing in the mirror. Choosing the former feels reckless, opting for the latter reduces driving a car of towering ability into a monkish exercise in denial. I love it, but as abstinence is not my strong point I'm not sure I could own one.
And the 356? If I drive a less powerful car in 2018 something very odd will have happened to evo, yet I'd be surprised if I have a more enjoyable driving experience this year. Hand on heart I haven't driven a road car that hard for that long in years, yet for all but the longest downhill straight we never got near three-figure speeds. That's what comes of having less than 100bhp, skinny tyres and swing-axle rear suspension. Of course it helped that we were on such fabulous and – crucially in a low-powered car – lightly trafficked roads, but the magical thing was the low speeds really didn't matter. In fact, if anything it enhanced the experience because there was none of the jeopardy that rides shotgun when you have five hundred horsepower at your command.
Fast cars are wonderful things, but the temptation they put in your way and the responsibility they confer on you as a result can weigh heavy. I'm the first to admit I've spent more of my life in such machinery than most, and I very much hope that remains my First World cross to bear. Still, I feel like a collective reset is required to snap us – and the industry – from this increasingly crazed pursuit of more and more useable performance in a world where fast driving is increasingly frowned upon.
How do we do this? I can't speak for you, but I've taken the conscious decision to wean myself off a succession of V8-powered long-termers and have taken possession of a new VW Up GTI. All 1-litre, three cylinders and 115bhp of it. On the evidence of my first week at the wheel it's proving wholly refreshing. I'm certain it won't turn me off GT3 911s, but I'm equally convinced the little VW will restore some harmless hijinks to my everyday driving. Fun without The Fear? Sounds good to me.