All-new Peugeot 208 revealed – a striking base for the next 208 GTi
Supermini to launch with petrol, diesel and full-electric drivetrains in 2019, GTi to come
This is the all-new Peugeot 208, the crucial new supermini from an emboldened Peugeot that has been releasing consistently distinctive looking and fun-to-drive mainstream models. Underneath the car's imposing styling is a new-generation chassis, and it's specifically one that will support both internal combustion and full electric variants. So confident of the new 208 is Peugeot that it has even decided to launch the electric model, imaginatively dubbed the e-208, alongside the standard car – something that is likely to become ever more common as more manufacturers offer full-EV alternatives of 'normal' models.
The car is based on the PSA Group's Common Modular Platform, or CMP, which will also go on to underpin the next Vauxhall Corsa and DS 3 Crossback, and it helps the new 208 to be both stiffer and lighter than the already featherweight previous 208. Model-for-model, Peugeot is quoting a 30kg drop over the current car, and when combined with refined aero and an optimised powertrain it should see a further reduction in fuel use and emissions.
> Click here for our look at the latest Renault Clio
Starting with the internal-combustion variants, the range will be made up from a combination of three-cylinder petrol and four-cylinder diesel models. The petrol engines come in three outputs: 74bhp, 98bhp and 127bhp. The last two are available with an optional eight-speed automatic transmission, while a six-speed manual is standard. The sole diesel is a 98bhp BlueHDi unit that is only available with a six-speed manual gearbox, and like all internal combustion 208 models the car will be Euro6D compliant.  
The e-208 has some rather different numbers, being powered by a 134bhp electric motor, making it the most powerful 208 at launch. The electric motor is fed by a 50kWh battery pack, which on the WLTP cycle is capable of delivering up to 211 miles of travel – above average for this size of EV. Charging a battery of this size is a time-consuming process, as you might imagine, taking over 20 hours on a standard domestic plug point, but all manner of rapid charge points can also be used, including the forthcoming 100kW charging stations, which have the ability to recharge the battery from empty to 80 per cent in as little as 30 minutes.
Partnership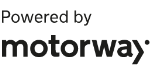 Need to sell your car?
Find your best offer from over 5,000+ dealers. It's that easy.
The prospect of a GTi is good too, with rumours flying around not only of a traditional Peugeot Sport model utilising a petrol engine, but also a performance version of the e-208 using just battery power. 
But the new Peugeot 208's interesting elements don't end there, as, well, just look at it. The latest in a line of striking Peugeot models to emerge under the design leadership of Gilles Vidal, the 208 combines the hard-edged contemporary lines of the 508 with a curvier, younger look. Instantly striking are the new 'fang' LED daytime running lights, which have now spread into three strakes of light that fill the majority of the front lighting units.
The car's interior is even more interesting, with a dramatic dash layout that swoops down towards a substantial centre console. Peugeot has also totally reimagined its i-Cockpit instrumentation, now in its third generation after first appearing in the previous 208. Instead of offering analogue dials or digital alternatives on a simple screen, the new layout features a 'hovering display' that, through the use of mirrors, appears to float in the i-Cockpit's housing. Highlighting this trickery is that the housing is open at the sides, and that the start and end of the screen sections are almost impossible to distinguish.
This feature is complemented by sleek detailing such as the piano-key hard buttons, up to 10 inches of floating infotainment screen, and an optional head-up display. It's a genuinely striking interior that exceeds what you might expect from the supermini class, and it suddenly makes the cabins of the Ford Fiesta, Volkswagen Polo and even the new Renault Clio look unimaginative.
It may only be a supermini, but going on looks alone the new 208 might just turn out to be one of the most innovative and interesting new mainstream cars to be launched this year. Fully revealed in Geneva for the first time it's set to reach the UK in late summer this year.