Forza 6 Porsche expansion adds iconic road and race cars to game
You can now enjoy an RS 4.0 in-game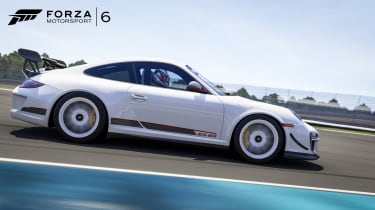 Forza 6 now has a Porsche expansion pack which brings with it some of the most iconic cars the brand has ever produced. Everything from the Le Mans winning 919 Hybrid to the 1955 550A Spyder is included. The pack also features the iconic 911 GT3 RS 4.0 and even a new racetrack to drive it on.
Also included with the pack is a new addition to the main Forza 6 campaign, called 'Porsche Anthology', it takes you through Porsche's illustrious motorsport history via various races. Amazingly, it's even voiced by the likes of Derek Bell, Hurley Haywood and current works driver Patrick Long.
Forza 6 is the current flagship racing game for the Xbox One. That said PC sim favourite Assetto Corsa is a bit of an evo favourite and is soon headed for the next-generation of games consoles.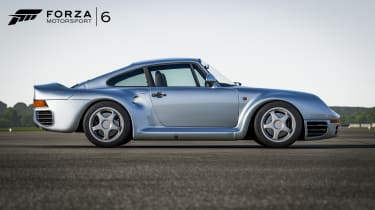 >Read our Assetto Corsa review
Porsche had until recently remained uninvolved in the world of Forza. Games publisher EA had until recently had an exclusivity deal with the brand which had meant Porsche hadn't made its way into proper racing sims for a while. Now Porsche cars are available in Forza Horizon 2 and Forza Motorsport 6.
For those interested, the Porsche expansion is available to download now and is priced in at £15.99. You can pick it up here.