Porsche 964 RS
Meaden has wasted no time in getting his 964 RS down to the Nürburgring...
It's been a full-on month for the Porsche, the last week of which has seen us tackling Lincolnshire's mini-Nürburgring, Cadwell Park, followed by a drive to the Eiffel region of Germany to lap the real thing.
I didn't plan it that way, but the last-minute decision to take advantage of a rare 'free lapping' session at the end of a Motorsport Academy driver training event at the Nordschleife was no reason to back out of my annual visit to Cadwell with my Caterham-owning best mate, Tim Smith. Regular readers will recall I took my Exige to Cadwell last year (086), and as the BHP Trackdays-organised event offered terrific track time with very little traffic, we decided to make the trek again this year.
Cadwell may be miles (and miles, and bloody miles) from anywhere, but the roads across from Northants to the Lincolnshire Wolds are tremendous, enabling Tim and I to indulge in some entertaining cat-and-mouse driving. As you'd expect, the Seven (Roadsport spec, with a 160bhp motor and six-speed gearbox) snaps at the Porsche's heels from nothing to 60mph, but as speed builds the frantic Caterham is left by the barrel-chested RS, and Tim's ears blasted by the 964's serrated exhaust note. The two-hour drive is a great way to spend a Sunday evening.
Next morning we're rewarded with more fabulous late-summer weather and some top quality lappery. As ever, it feels like Cadwell has been narrowed since last year. There's very little room for error, and plenty of sections seemingly designed specifically to trip-up the unwary. It's great to stretch the RS's legs, but it never seems to fully hit its stride. The straights aren't quite long enough to get into fifth, while the corners often feel too quick for second gear but too tight for third, not to mention twiddly enough to question the merits of unassisted steering. Despite this it's a fun day, topped-off by an entertaining return to Northants.
Partnership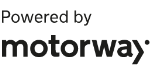 Need to sell your car?
Find your best offer from over 5,000+ dealers. It's that easy.
After barely a day's rest, Wednesday marks the start of the Nürburgring adventure. I travel in convoy with Jethro, his girlfriend Lindsay, and his high-maintenance mistress, the 'Target 8 Minutes' M3, which, as you've seen earlier in the issue, is making another bid for its 480 seconds of fame.
Strapped to a trailer and coupled to a Nissan Navara pick-up, Bosher's rig is an impressive sight as it shimmies its way through Belgian lorry-ruts at 85mph. Owning a roofless, screenless, doorless Caterham turned me off towing, so I'm glad to be in the Porsche, which is proving a hospitable long-distance partner, better than my old Exige in fact, despite the rock-hard ride. Typically, though, the radio has become disconnected from its aerial. Anyone who says they prefer the sound of an engine clearly hasn't driven for five hours straight on French, Belgian and German motorways.
I'd originally planned to do a few laps of the Ring during the public session on Thursday afternoon, but as I've only arranged insurance cover for Friday's closed session I reluctantly decide that a sneaky public lap or two isn't worth the risk, no matter how tempting. The Ring is a notoriously unforgiving place and any accident here is unlikely to be a small one. At an eye-watering £408, the insurance is a painful additional cost, but it's surely better than standing at the trackside with your head in your hands and a written-off, uninsured car.
Fortunately the weather remains brilliant on Friday, despite pessimistic forecasts, and the track is in perfect condition. Comforted by the insurance cover and dialled-in after a gentle warm-up lap, I get stuck in.The RS feels more at home on the Nordschleife than any car I've ever driven here. Normally you come away from the place fully versed in your car's dynamic weaknesses, but the RS shines brighter than I dared hope, with a perfect blend of poke, poise and lap-long pace.
In these days of huge horsepower, 260bhp sounds ridiculously out-gunned, but each and every lap the little Porsche is never less than gutsy, and to my amazement is still pulling hard as the orange speedo needle nudges 270kph (168mph) along the awesome Dottinger-Hohe straight. Headlights that appear in my mirror seem to stay fixed in the distance, and even a 400bhp 996 GT3 RS has to think twice before trying to out-drag us into the scary kink under the bridge, which amuses me no end.
Perhaps more impressive and less expected is the level of grip and balance this 14-year-old, tail-heavy projectile displays over the crests, camber changes and evil braking-while-turning sections. I'd expected a fight, not to mention a few frights, but it's with me all the way, tackling the super-fast direction changes from Pflanzgarten to the little Karussell with uncanny stability, even when I need to back off just at the wrong moment.
It has one final surprise in store for me, and it comes on the return journey. In fact, the surprise is the return journey, for having brimmed the tank with super-unleaded at the famous Dottinger-Hohe petrol station, all subsequent stops on the 450-mile homeward journey are for bladder emptying rather than refuelling. Admittedly, the last 10 miles or so see the fuel light burning, but J74 KAE makes the Shell station a few miles from my house without a splutter. The maths are amazing: 450 miles ÷ 65.54 litres of Optimax = 31.2mpg.
Oh yes, the registration plate. Last month the RS sported a private plate, which the 911's previous owner was in the process of having transferred to his new car. As you can imagine, it's a tortuous process, tangled in DVLA red tape, and took a while to complete. Now bestowed with its new identity, and having delivered an unforgettable week of memories, the Porsche finally feels like mine.
Find used Porsche 964's on the Classic and Performance Car site here.
Running Costs
| | |
| --- | --- |
| Date acquired | July 2006 |
| Total mileage | 56,022 |
| Costs this month | £0 |
| Mileage this month | 1688 |
| MPG this month | 24.3mpg |