Porsche 918 Spyder review - ride and handling
The 918 is the heaviest of the hypercar trio, but ample traction and the chassis' inherent balance do a good job to hide it
Other than the slight conceptual absurdity of using a hypercar as a daily runaround, there is really nothing dynamically that would stop you from using it everyday. It really does feel that manageable.
Of course, it is also capable of simply silly cornering speeds should you wish. The steering is remarkably weighty, but this gives you great confidence going into corners allowing you to push the front end really hard right up to the point where you get back on the throttle and lean on the four-wheel drive to fire you out of the corner. The whole car feels heavier than the P1, but in a solid rather than cumbersome way and the scintillating throttle response adds to the sense of agility.
On track there is a bit of understeer to work with on the way into corners, as you might expect, but you can also easily push through this and provoke the car into oversteer. Jethro Bovingdon noted that despite all the technology, working away underneath you with torque vectoring, four-wheel drive and electrical assistance, it nonetheless feels utterly transparent and dynamically really quite simple to read. Like the very best Porsches, it is all at once immensely stable yet also hugely adjustable.
The ride is firm but no more so than, say, a GT3 and the 918 feels super stable and secure. For the most part you'll leave the PASM dampers alone but even in their stiffest setting the 918 breathes with the road. Its electric steering is gorgeous – quite heavy but with more texture and subtle shifts in weight as you unravel a road than you'd ever find in a 991-generation 911. But like the Carrera GT before it this wide, mid-engined machine has quite amazing response. You feel the stiffness of its structure every time it changes direction with instant precision and because the dampers work so cleanly and decisively. Everything feels immediate but almost honey-coated so there's no jumpiness.
Partnership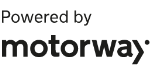 Need to sell your car?
Find your best offer from over 5,000+ dealers. It's that easy.
More reviews
In-depth reviews
Start to drive more quickly and the 918's almost invisible technology continues to give you all the tools necessary to drive quickly in total confidence without feeling unnatural or forced. You don't really feel the four-wheel steering but benefit from the amazing agility it brings, the torque-vectoring function on both axles makes understeer a total non-issue on the road… you just turn and those Cup 2s go right where you ask. Even mid-corner when you think you're pushing hard and then a corner unexpectedly tightens, the 918 simply responds to your request for more lock with ease.
evo Tip
Many owners chose to have the Weissach pack fitted. This costs an extra £56,000 (give or take, depending on the exchange rate) but reduced weight and added aero addenda. For reference the weight dropped to 1634kg (from 1675kg), which in turn increased the power-to-weight ratio to 544bhp/ton (up from 531bhp/ton). The claimed top speed also went up by a single mph to 215mph.
It's no longer possible to buy the Porsche 918 Spyder brand new, but used examples are now, predictably, changing hands for far greater values than that original circa-£800k price tag; £1.2million now seems to be the norm. For 918 buyers money will never exactly be tight, but it does make the £0.5m-£0.6m of the 918's predecessor, the Porsche Carrera GT, look like something of a bargain.
By way of comparison, the 918 Spyder's rivals are currently commanding even higher values: at least £1.5million for the McLaren P1, and no less than about £2.5million for the LaFerrari.