Porsche Cayenne (2010-2017) review – performance and 0-60 times
It might be big and ugly, but the Cayenne is amazingly agile and truly involving to drive
A good place to start, and nicely evo-centric, is the 4.8-litre V8 Turbo. More powerful but less thirsty than its predecessor, its stats are seductive: 513bhp and 533 lb ft, 0-62mph in 4.2sec and 173mph flat out. At 2185kg, the Turbo is marginally lighter than before, but for something still weighing north of two tonnes, the claims almost defy reason, making it more accelerative than many of the company's sports cars. Even the plug-in hybrid, which can travel 22 miles on battery power alone, will crack 0-62mph in 5.9 seconds when its 3.0-litre supercharged motor joins in.
The diesels are just as forceful, especially the S which brings an improbable 382bhp and 627lb ft to the party and brushes aside the 0-62mph dash in a mere 5.4sec.
It's hard to imagine ever wanting more performance than the plain (non-S) petrol Turbo serves up. The way it acquires speed on the lightest of throttle openings is vaguely unsettling, effortless doesn't really do the feeling justice. But it's what happens when you find a suitably open stretch of tarmac and bury your right foot that astounds because you discover that, far from being a low- and mid-range turbo-gorged heft-fest, this Cayenne's inner hot rod actually resides in the upper half of its rev band.
And that's seriously addictive. Quickly you find yourself switching to steering wheel paddles, immersing yourself in the V8 soundtrack and arriving at bends travelling far faster than you imagine even a Cayenne, even with the latest chassis mods could handle. But you'd be wrong. 
The most potent Cayenne of all, the Turbo S, can muster a barely believable 562bhp and backs it up with 590lb ft of torque from just 2500rpm. That's 20bhp and 37lb ft more than the old Turbo S and means that 0-62mph becomes a memory after just 4.1sec. In a drag race, Porsche's Cayman GT4 would come second.
Partnership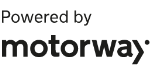 Need to sell your car?
Find your best offer from over 5,000+ dealers. It's that easy.
So if the surreal nature of the regular Turbo's performance doesn't quite hit the spot, that of the Turbo S is guaranteed trippy. Hardly surprising, then, that it smashed Land Rover's Nürburgring SUV lap record by more than 14 seconds towards the end of last year.
The new GTS has a more economical twin-turbo V6. Not that it's strapped for poke. Power and torque are a respectable 434bhp and 442lb ft in total, good for 0-62mph in 5.2sec, half a second quicker than the old naturally aspirated V8 GTS could manage. In fact, there's no such thing as a slow Cayenne in the range, the entry-level diesel, powered by a 258bhp 3.0-litre V6, has a top speed of 137mph and does 0-62mph in 7.3sec. Even the E-Hybrid is good for 151mph and 0-62mph in 5.9sec, and will do 77mph in all-electric mode.