Renaultsport Clio 200 Cup
Our Renaultsport Clio Cup heads for a trackday at the mighty Spa Francorchamps. Full report and picture gallery
'God this looks hard.' It's about as much as I can muster while pootling behind the pace car during my first lap of Spa-Francorchamps, arguably Europe's greatest racetrack.
I'm no stranger to trackdays, but no UK day could have quite prepared me for the complexities of the Belgian GP circuit. It's my third Renaultsport trackday, and the turnout is certainly the most eclectic so far: owners from several countries are present, and their cars range from the usual Clios and Méganes to a pair of Sport Spiders and – most intriguingly – a 5 Turbo and an Alpine A610.
My 40mph parade lap was a real eye-opener to the track's trickiness, and upping my speed for my first proper stint only reveals how quickly it all needs to be negotiated. I have a pal – evo's senior designer Adam Shorrock – beside me as co-driver, but it's not enough to abate my nerves as more experienced Spa-goers whizz by.
Adam drives the next stint, and he picks the pace up measurably. It's the competitive kick into touch I need. After lunch, I'm back out and pushing on, overtaking the older cars and reeling in the rear-drive Alpine and V6s in the corners. We soon see the A610 pirouette behind us (later its French owner will admit to us that he simply hates its on-limit behaviour).
The circuit's challenging nature is taking its toll on our Clio, too. Normally there's little brake-fade on track, but heavy downhill braking into Rivage and the Pouhon sees the pedal go soft after a few laps. The hot tarmac is making the tyres super-sticky too, upsetting the traction control.
We'd left the electronic nannying switched on while first getting to grips with Spa. Without TC, though, the Clio flows much better and really comes alive on track. Several stints later my confidence spikes and I finally take Eau Rouge flat. I exit at around 115mph, elated.
Partnership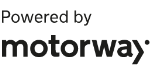 Need to sell your car?
Find your best offer from over 5,000+ dealers. It's that easy.
Shorrock has just as much fun. It's my first trackday with someone alongside, and I can't recommend it enough. Professional instructors are one thing, but taking turns with a buddy and bouncing thoughts off each other is a far more enjoyable way of learning a track and picking apart your driving.
By closing time I'm addicted. Spa is more challenging and more rewarding than any British track I've driven. It may be suited to significantly quicker machinery, but I can think of few better cars to learn the place in than the Clio, and fewer still that would make such light work of the whole road trip. Three days, 1200 miles and a bootful of tent, clothes and beer were swallowed with ease, and the trip average of 25.3mpg (including the track work) was impressive. The Cup chassis isn't exactly best mates with Belgium's below-par motorways, but that's a small price to pay for its on-track interaction.
Richard Meaden's Megane 250 Cup attended, too. Report here
Video of one my early laps. Feel free to comment about my 'lines' below...
Running Costs
| | |
| --- | --- |
| Date acquired | September 2009 |
| Total mileage | 20,232 |
| Costs this month | £15 (litre of oil), £178 (Competition Car Insurance) |
| Mileage this month | 2696 |
| MPG this month | 26.9mpg |