Jeep Grand Cherokee Trackhawk - review
If no SUV can be described as truly sporting – this one has a good go and has fun trying.
SUV has to be the biggest misnomer in motoring. Sports Utility Vehicle? With the exception of being good to throw a bike or golf bag into, these cars tend to be about as lithe and athletic as a darts player. Yet still they try: BMW M-ing its X models, AMG fettling Merc's GLs, Audi putting an S before its Qs and Porsche trying to make its SUVs drive as Porsches should.
> Click here for our review of the BMW X6 M
Now Jeep, not content with a 462bhp SRT version of its Grand Cherokee, has come up with this, the Trackhawk, claiming to be the world's most powerful and fastest SUV. Speaking to Jeep boss, Mike Manley, our sister title Auto Express asked whether the Trackhawk would be available to UK buyers. He responded by saying, "Yes – it seems like I've just confirmed it". 
If it were a darts player, it would be called Jeep "The Power" Trackhawk thanks to a 697bhp and 645lb ft of torque version of the 6.2-litre V8 HEMI engine from the Dodge Challenger Hellcat. On paper that equates to a claimed 0-60mph time of 3.4 seconds, a quarter mile passed in 11.6 seconds and a top speed of, you guessed it, one hundred and eighty!
We were invited to Jeep's US HQ to drive an early right-hand drive version of the car in the midst of this summer's biggest Michigan thunderstorm – perfect for a four-wheel drive mega SUV to prove its worth.
> Click here for our review of the Mercedes-AMG GLE 63 S
One thing is for sure, though – this Grand Cherokee makes as much noise as anything from the heavens. Floor the throttle and the mechanical whine from the supercharger is soon overshadowed by a thunderous roar from the exhaust. The bassy bellow isn't the most sophisticated noise you'll hear, but it'll leave you chuckling time and time again.
What is surprisingly more sophisticated is the work Jeep's SRT team has done in taming the Trackhawk, from the 15.75-inch twin rotor Brembos (with shouty yellow six-piston calipers at the front) to the heavily upgraded transmission.
Partnership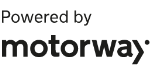 Need to sell your car?
Find your best offer from over 5,000+ dealers. It's that easy.
As well as reprogramming the eight-speed box, Jeep has modified the full-time four-wheel drive with its electronic limited slip differential and strengthened the rear driveshaft and rear axle to cope with the extra power.
> Here is everything you need to know about the all-new Porsche Cayenne
So what does that all mean on the road? In spite of the name, this will be a rare sight on an evo track day, but it would certainly surprise a few people. That raw power means this Grand Cherokee will eat straights, but what will shock as much as seeing a large SUV gaining on you in your rear view mirror is how well this thing will go around corners.
In spite of the atrocious conditions of our test, the Trackhawk had speed to spare on the long straight on Jeep's test track, while those brakes give you the confidence to slow rapidly even in the wet without troubling the ABS.
The joyous noise from the exhaust will encourage you to get on the power as soon as you've turned in and there's very little hesitation before you feel the shove from the V8 once again.
> Click here for our review of the Maserati Levante
The Trackhawk grips well – our car was on all-new Pirelli 295/45ZR20 Scorpion Verde All-Seasons – and sits slightly lower than the SRT. With the independent front, multi-link rear and adaptive damping doing its work, you can almost forget you're in a big, tall, heavy vehicle. Almost. It's still not exactly what we'd describe as sporty, but fun? In a bizarre and slightly brutal way, yes.
Jeep is still working on the final steering settings which is a good thing – the difference between Auto, Sport and Track modes do barely enough to warrant their inclusion; we'd like to see slightly response just off the straight ahead – it's currently a little languid. And in spite of the rather tasty flat-bottomed wheel, Porsche can show Jeep a thing or two about how you can still get a degree of delicacy into an SUV's steering – Jeep seems to confuse weight for feel.
With an estimated price of just around £80,000, it'll undercut and outpunch rivals. It'll also show some European rivals up on quality (there's a surprise) and on-board tech.
What the Trackhawk does have, which other performance SUVs lack, is character. If no SUV can be described as truly sporting – this one has a good go and has fun trying.