Pininfarina Automobili has released details of a special edition version of its Battista electric hypercar called the Anniversario. It's due to make up a total of five of the expected 150 unit build run and differs from standard versions by a selection of subtle aesthetic changes, the underlying technical base remains unchanged.
Available in three colours, it also includes the 'Furiosa' package, which updates the standard body with a more ornate carbonfibre splitter, new skirts and a redesigned rear diffuser. The interior has also been given an upgrade, with sleek black interior finished in leather and Alcantara. Starting at £2.26 million, the price has increased from its initial £1.7 - £2.1 million estimate, but seems less substantial when taken in context.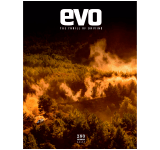 Subscribe to evo magazine
Subscribe today to have every issue of evo delivered straight to you. You'll SAVE 39% on the shop price, and get evo for its original cover price for a whole year!
This limited edition also comes before the standard Battista model has even reached showrooms, with the pre-production models undergoing final calibration testing. Final production models are expected to reach customers by the end of 2020.
Behind the Battista's development are some big names, with former Formula 1 driver Nick Heidfeld putting the model through its paces as a development driver, and Mercedes-AMG alumni Rene Wollmann handling the schedule. It appears they've delivered, too, as Wollmann said: 'The mule vehicles running the chassis and powertrain concepts for Battista have already achieved 80 per cent of their performance capability without issue.'
> Rimac C_Two undergoes rigorous testing ahead of production start
Underneath the svelte, and typically Italian carbonfibre bodywork is not a highly strung V12, but a combination of four electric motors and a 120kWh battery pack that Automobili Pininfarina says will propel the Battista to 62mph in 'less than two seconds'. Big claims from the new Italian manufacturer, but then it has some pretty big numbers to back it up.
To start with, the Battista is based on a carbonfibre chassis commissioned from Croatian electric hypercar manufacturer Rimac. The electric motors, capacitors and batteries are also sourced from there, but although the tech is shared, Pininfarina has done lots of work to ensure that its vision of the Battista remained pure. As a result, Pininfarina did significant work on the Battista's overall proportions, moving the windscreen forward by 180mm, giving it a more traditional Italian mid-engined supercar silhouette.
Two electric motors are mounted to each axle, each powering a specific wheel and giving the Battista full torque vectoring capability without the need for heavy and complex differentials. As mentioned above, total power is rated at 1873bhp, with a staggering 1697lb ft of torque available at a standstill, enabling the Battista to hit 62mph in 'under two seconds' and 186mph in under 12 seconds. Pininfarina quotes an estimated top speed of 217mph.
The battery pack itself is not of the increasingly popular skateboard variety, rather it's a T-shaped unit that sits behind the driver compartment and runs between the two seats. The main benefit is being able to maintain an ultra-low driving position, as well as keeping more of the mass towards the centre of the car. The 120kWh battery pack should enable a potential range of up to 280 miles from a single charge.
> 819bhp Lamborghini Aventador-based V12 hypercar nears production 
If there is a single element that plays to Pininfarina's strengths, it is of course the design, and the Battista does not disappoint in this regard. The traditional mid-engined silhouette is present and correct, and is wrapped with a considered, subtle and sophisticated body that is dripping with appeal. The most dynamic and interesting element is the massive delta-wing motif, that runs over the tight rear haunches and informs the rear styling and floating wings that also house the tail lights. This section also holds the Battista's active rear wing, which is the only piece of active aero on the car.
The interior is dominated by a pair of touchscreens flanking the steering wheel, with designers focusing on a level of symmetry from the driver's perspective, rather than the interior as a whole. Specific trims and finishes are able to be specified to the owner's taste, and as suspected, this is a strictly two-seater interior.
Not content with bringing one Battista to Geneva, Pininfarina has three examples on display, reflecting the potential for personalisation of the car. Indeed, Pininfarina doesn't expect any of the 150 examples to be the same. A Grigio Luserna Battista features anodized aluminium detailing and accents in satin Blu Iconica on its dramatic satin grey body, while the second, in Bianco Sestriere, a pure pearlescent white, features small colour details that hark back to historic Pininfarina cars such as the legendary Ferrari Modulo concept.
The third machine, finished in Blu Iconica, represents the closest of the three cars to the traditional Pininfarina brand colour with an interpretation of Pininfarina blue. Aesthetically this example is a tad more dramatic, with bonnet and wing mirror modifications that visually link the bonnet to the windscreen via carbonfibre blades.
As well as revealing the new Battista, Pininfarina announced another high-profile personnel addition to its engineering team with the arrival of Rene Wollman as programme director of sports cars. Wollmann brings a wealth of experience to the Battista programme having most recently managed the launch of one of the most extreme motorsport-inspired road cars, the AMG ONE hypercar.
> Czinger 21C supercar teased before Geneva motor show debut
When it comes to cost, Automobili Pininfarina is quoting a price for the Battista of somewhere between €2m and €2.5 million (£1.7-2.1m), to start. This price point puts it above even the usual hypercar space operated in of around £1m, and straight into the territory of the Bugatti Chiron. That's a car which not only appeals on design, performance and heritage, but also execution, as one of the most stunningly put together cars in history. Can the Battista hope to compete? Well, it's worth remembering that Pininfarina has not only been responsible for designing the multi-million pound Ferrari specials, but building them too. And what better CV is there than that?