Suzuki Swift Sport Hybrid 2020 review – not quite a Fiesta ST rival
Suzuki's supermini gets a shot in the arm, but at what price? Quite a big one, actually.
As Suzuki rolls out its hybrid powertrain strategy across all its models, it's the turn of the Swift Sport to get a jolt to its powertrain via a 48V electric system. So while the 1.4-litre turbocharged four-pot remains, it's now joined by an electric starter motor and generator to help plug the torque gap below 2000rpm.
Heavier, slower and more expensive than the outgoing Swift Sport, Suzuki's new hybrid approach is going to have its work cut out if the new model is to be considered alongside VW's excellent Up GTI and Ford's brilliant Fiesta ST.
Engine, gearbox and 0-60mph time
The 1.4-litre four-cylinder engine is carried over from the previous Swift Sport into the new hybrid model, but it does lose 11bhp on the way, with peak power down to 127bhp. However, peak torque increases to 173lb ft (up from 162). But the new car also weighs 1025kg, which is light for 2020 but a shame when the previous model nipped under the magic 1000kg barrier by 25kg.
Drive is via a six-speed manual gearbox, the top speed is 130mph and the 0-62mph sprint takes 9.1sec, which is a second longer than the previous model and begs the question: where's the progress? And what's the point? OK, so that's two questions. 
To answer that second question, the point is to reduce CO2 emissions from 135g/km to 127g/km, which doesn't seem worth it to us until Suzuki points out that over a year this amounts to 129kg of CO2 saving.
Technical highlights 
The hybrid system doesn't drive the car, as you were possibly expecting, rather the 48V system acts as an electric generator and starter motor, with its only involvement in the drivetrain being to plug the torque gap below 2000rpm.
On a motorway cruise it allows for a coasting function to be deployed, while battery regen is also achieved by lifting off or braking.
Partnership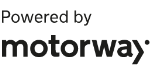 Need to sell your car?
Find your best offer from over 5,000+ dealers. It's that easy.
Suzuki has left the Swift Sport's chassis alone, so it sits on MacPherson struts at the front and a torsion beam at the rear, with 17-inch wheels pushed as far as possible to each corner. It also sits 15mm lower than a regular Swift and the rear trailing arms are bespoke. But there are new spring and damper weights to account for the weight increase brought on by the battery pack installed under the front floor.
What's it like to drive?
More polished and less busy than its predecessor. It's not often that more weight helps a car, but the additional 55kg the Sport Hybrid hauls around meant Suzuki had to tweak spring and damper rates, resulting in a less hyperactive ride, making for a calmer chassis. The steering, too, no longer takes a disproportionate amount of effort to operate for a car so small and has a more linear response to its action as a result. Oh, and unlike our old long-term Swift Sport, our Sport Hybrid test car wasn't interested in being pushed around by the smallest of camber changes and the crown of the road, which makes for a less distracting drive.
It does run out of grip on its soft-sidewall Continental tyres quicker than you were possibly expecting though, but fling it around and its supermini objectives gently bubble to the service, although there's never an explosion of fizz to keep you on your toes.
What the weight gain adds to the chassis it takes away from the performance. It's not  sluggish but it's lost the effervescence of its predecessor and the spark you'd want from one so small with a decent slug of power and torque at its disposal. The short gearing helps present a sporting appetite and constantly throwing gears at it gives the illusion that you're whipping along nicely, but in reality you're merely making progress.
That torque fill from the electric motor doesn't offer a night-and-day performance boost over the older Sport, but it does get the Swift off the line with an encouraging shove, but you can't help but think Suzuki has missed a trick by not going that extra mile to allow some form of electric propulsion, not only to reduce the CO2 further still, but give the Swift Sport Hybrid a more noticeable performance boost.
There's an air of quality on the inside, with a neat fit and finish and a quality to the touch points lacking in cars from a class above, but the seating position is more 'sitting on a bar stool' than in a bucket seat. And while looks are subjective, it's four-square stance gives the Sport Hybrid a small dose of personality to lift it from the regular models.
Price and rivals
Now for the tricky part. Suzuki would like you to hand over £21,570 for a Swift Sport Hybrid, which despite its clever 48V electrical system and the quality of the fit and finish is in the region of £5,030 too much. Primarily because that is how much cheaper the superior five-door VW Up GTI will cost you.
Consider that Ford will also sell you a Fiesta ST-Line for £19,840 and an ST-2 from £22,275 (before you've negotiated with your dealer) and it's hard to see the Swift Sport Hybrid being anything but a niche player, which is a shame because the world always needs a good selection of superminis.