Tesla Model 3 review – interior and tech
An example of extreme minimalism, it will work for some and not for others, but it's definitely interesting
The Model 3's interior is perhaps the single biggest area where Tesla makes its non-traditional rivals feel behind the curve. The interior layout is beyond simple, even austere to some, but beyond the lack of physical controls, it's the digital interfaces that shape the way you interact with it. All minor controls, and we mean all of them, are bundled into one interface on that crisp, glossy infotainment screen. Now before you bemoan our usual death-of-the-button monologue, the Model 3 is different, as like no other car its user interface is fast, responsive and intelligently designed enough not to be an issue.
In the same way it only took a couple of days to get used to your first iPhone, so too the Tesla's interface takes little time to become second nature. Things such as the mirror controls, seat placement and ventilation are all automated to the specific driver depending on the selected driver profile, meaning it rarely requires any adjustment, even if someone else has been in the car before you. The sheer real estate on screen also allows you to see everything you could want or need at the same time, making the default on-screen map less of a hindrance and more akin to a handily placed passenger. Any car-related information is separated into a column close to the driver, and rather than feeling like your essential information is placed on an infotainment screen away from your line of sight, it instead sits just within your peripheral in a big and clear font.
What this does is unlock the interior's real party piece, with utterly fantastic front visibility due to the lack of obstructions and its very low scuttle. It really is an almost panoramic view down the nose of the car, something augmented by the large front window glass. All models also come with a glazed roof, made up of an unusual combination of a large single-pane rear windscreen that runs right up to the centre beam of the roof and a second piece of glass then fills in the gap to the header rail and front windscreen, leaving a cabin that feels open and luxurious with light.
Partnership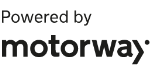 Need to sell your car?
Find your best offer from over 5,000+ dealers. It's that easy.
New for the 2021 model year is a redesigned centre console, which mercifully removes the scratch-prone glossy finish for a covered cubby and felted phone rest with in-build wireless charging for two devices. Build quality inside is appreciably better as a result. All is not perfect, though. The seats are terrible, and feel typically American soft and squishy, while some of the plastics are quite harsh. Not everyone will immediately gel with the minimalist aesthetic, but like the powertrain Tesla pioneered, so too will this style of interior soon find itself being emulated, if not replicated throughout the industry. Just look at the new Golf.