Tesla Roadster production to commence in 2023 
Elon Musk confirms production of Tesla's ambitious Roadster will be ready for 2023
Tesla's CEO Elon Musk has confirmed plans in its shareholders conference to push its second-generation Roadster into series production in 2023. As is common with Tesla's product launches, the ambitious new Roadster has seen a number of setbacks since its 2017 reveal, blaming both the pandemic and parts supply issues for the over three year delay to its initially proposed launch date of 2020.
This announcement comes after his last update on the project last year, confirming Tesla was due to finish engineering work this year with production beginning in 2022. Since then, this date has been pushed out further to 2023. This will be joined in 2023 by a production target for the Cybertruck, Musk added: 'Hopefully we can also be producing the semi and the new roadster in 2023 as well. We should be through our severe supply chain shortages in 2023.'
> Tesla Cybertruck proposed to enter production in 2023
In 2019 Tesla confirmed that we'd only see the all-electric supercar hit the road once Tesla had achieved a number of milestones, most notably the construction of its now-completed Berlin 'Gigafactory', establishing production of the Model Y and launching the ambitious Cybertruck; its proposed production also confirmed to commence sometime in 2022.
The original Roadster was Tesla's first production model, based on a heavily modified Lotus Elise platform. This new model looks rather more ambitious – as we've come to expect from Tesla – and is promising some pretty ambitious on-paper performance figures. No power figure is yet quoted, and you can ignore Tesla's torque figure of over 7300lb ft, as it's a 'wheel torque', multiplied by gearing and therefore not directly comparable to the crank torque (or motor torque) quoted by other manufacturers.
This time around, the Roadster delivers its power and torque figures through all four wheels, and will do so effectively from rest. Tesla hasn't specified a weight figure, but it's safe to assume the Roadster will be lighter than models S, X and 3, given its claimed 0-60mph figure of 1.9sec, and 0-100mph in 4.2sec. The quarter-mile would be shrugged off in 8.8sec. This performance comes thanks to a new 'Plaid' powertrain, consisting of three motors as opposed to the usual two, and a new uprated battery pack.
Partnership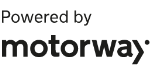 Need to sell your car?
Find your best offer from over 5,000+ dealers. It's that easy.
> Tesla Model S Plaid breaks EV Nürburgring record – beats Porsche Taycan Turbo
Unlike many electric cars, acceleration doesn't come at the expense of a range-limiting top speed either, with Tesla suggesting 'over 250mph' at the top end. It's fair to assume that top speed would somewhat limit range, though driven at a more sedate pace, Tesla also claims a 620-mile range from its 200kWh battery pack.
Like the Cybertruck, its styling is still a representation of what the new Roadster could look like, rather than a direct correlation to what will be available to buyers when (if) it does eventually arrive. If the coupe styling is confusing given Tesla's choice of the Roadster moniker, things become a little clearer when the central targa-style panel is removed.
eThe interior is said to seat four, and is typically Tesla-minimalist. Though the dashboard layout is more conventional than that of other Teslas, it does feature an aircraft-style yoke steering wheel that's already caused so much controversy in the latest Model S Plaid. 
The Roadster's lead-up has been littered with ambitious claims, claiming that the car revealed in 2017 was entry-level, and that more capable variants would be launched in due course. Musk, also CEO of aerospace company SpaceX, even claimed a 'SpaceX option package' would be on offer, adding 10 cold gas thrusters similar to those found on his rockets.
Tesla began taking deposits of $50,000 on the $200,000 Roadster from the moment it was unveiled – or full-price deposits of $250,000 on what it's calling a Founder Series model. First customer cars are now set to hit the road in 2023, almost a full model-cycle's length after its initial unveiling.