The Tesla Cybertruck has finally landed, but it's more expensive than promised
After years of setbacks, Tesla has delivered the first production examples of its controversial Cybertruck pick-up
Four years since its reveal and two since it was first set to enter production, the Tesla Cybertruck has now officially entered production, with first customer cars handed to buyers at the firm's Texas factory. Promising 'better utility than a truck, with more performance than a sports car', its development has been far from trouble free, but the divisive model now officially joins the Rivian R1T and Ford F-150 Lightning in the ever-expanding electric pickup truck market.
While its radical, angular appearance isn't for some, the production car has remained true to the concept's design first shown in 2019. Built on an aluminium monocoque, the Cybertruck utilises body panels made from stainless steel developed specifically for this use case, ensuring optimum corrosion and stain resistance. Its unique construction also gives it 'better torsional rigidity than a McLaren P1,' according to Elon Musk, with those body panels even capable of shrugging off bullets of up to 0.45 calibre. 
> Tesla Model S Plaid 2023 review
Single-motor, all-wheel drive and Cyberbeast variants make up the range, each using an 800V architecture (the first Tesla to do so). While the rear-drive variant won't come for another few years, it can cover 250 miles on a charge and achieve a 6.5sec 0-60mph time. Move up to the middle of the range and you get a motor mounted on each axle for all-wheel drive, sending 600bhp to the ground for a 4.1sec 0-60mph time – estimated range is also up to 340 miles. 
At the top of the range, the Cyberbeast receives an 845bhp triple-motor setup with a single motor on the front axle and a new induction-based dual-motor assembly at the rear. A byproduct of this is a 20-mile range reduction and a 109kg weight penalty, bringing the total to a colossal 3104kg. Performance is predictably brisk, with 0-60mph quoted at 2.6sec (with rollout subtracted) and top speed standing 18mph higher than the rest of the range at 130mph. Despite its hypercar power levels, though, its weight figure gives it a power-to-weight ratio similar to the sub-400bhp Lotus Emira V6. 
The Cybertruck is designed to be truly capable off-road. Ground clearance of up to 17 inches is double that of a Ford F-150 pick-up, with locking differentials, rear torque vectoring, variable steer-by-wire steering and rear-wheel steering all contributing to its off-road ability – Tesla even claims that the latter gives it a better turning circle than a Model S. The marque also says the low centre of gravity – a virtue of its skateboard-style battery placement – helps traction, another significant factor in towing, with Musk claiming 'it won't roll over' as a result.
Partnership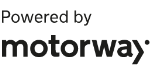 Need to sell your car?
Find your best offer from over 5,000+ dealers. It's that easy.
While short of the 1600kg initially projected, its load bed is rated to carry up to 1000kg, with a sliding tonneau cover offering up to 67 cubic feet of lockable storage. Both all-wheel drive variants are rated to tow up to 5000kg, with the rear-drive rated for slightly less at 3400kg – for comparison, the all-electric F-150 Lightning can tow up to 4535kg. 
As a rather unique solution to range anxiety, Tesla is also offering an optional range extender in the form of a bed-mounted battery pack, offering an additional 130 and 120 miles in the all-wheel drive and Cyberbeast range-topper respectively.
Inside, the design reflects the exterior with a basic, angular aesthetic. As in the rest of the Tesla range, a large central infotainment display acts as a control hub for virtually everything on the vehicle, only now increased to 18.5 inches in size as opposed to 17 in the Model S. Rear passengers also receive a 9.4-inch touchscreen for entertainment, fast 65W USB-C charging and even 120V/240V outlets throughout. The Cybertruck can even provide up to 11.5KW of power to anything from another vehicle to a house.
Final pricing is quite some way from what Tesla initially projected, with the entry-level rear-wheel drive now expected to cost from $60,990, the all-wheel drive from $79,990 and the triple-motor Cyberbeast from $99,990 – that's an increase of over $20,000 for the entry-level car and $30,000 for the range-topper. 
Previously, UK buyers could place a £100 deposit to secure their place in the queue, but this option has disappeared from Tesla's website, with a 'Get updates' form now in its place. Time will tell whether it will make it to UK shores, but given that the Cybertruck is considerably wider than a Range Rover and almost as wide as a Lamborghini Aventador at 2200mm (mirrors folded), it might not be particularly well suited to our roads anyway.
Following the announcement of the delivery event in October, Elon Musk took to an earnings call to 'temper expectations', stating that the Cybertruck would be 'incredibly difficult to bring to market to reach volume.' Musk went onto say that the marque is targeting an output of 250,000 units per year, but doesn't expect to hit such a figure until 2025.
Tesla Cybertruck specs
| | | | |
| --- | --- | --- | --- |
|   | Cyberbeast | All-wheel drive | Rear-wheel drive |
| Powertrain | Triple motor | Dual motor | Single motor |
| Power | 845bhp | 600bhp | TBC |
| Top speed | 130mph | 112mph | 112mph |
| 0-60mph | 2.6sec (rollout subtracted) | 4.1sec | 6.5sec |
| Drive  | All-wheel drive | All-wheel drive | Rear-wheel drive |
| Weight | 3104kg | 2995kg  | TBC |
| Power-to-weight | 272bhp/ton | 200bhp/ton | TBC |
| Range (est.) | 320 - 440 miles* | 340 - 470 miles* | 250 miles |
| Towing capacity | 5000kg | 5000kg | 3400kg |
| Price  | $99,990 (est) | $79,990 (est) | $60,990 (est) |
*range with range extender