Toyota MR2 Coupes & Spyders book review - evo Essentials
Now in its second edition, Brian Long's book is a must-buy for fans of Toyota's MR2
Mazda's MX-5 might have developed a reputation as the most affordable way into open-topped sports car fun, but there is another option: the Toyota MR2.
Produced between 1984 and 2007 the MR2 has long been the best way of getting a proper mid-engined sports car for very little cash. And while Toyota doesn't produce an MR2 any more (though rumours persist that it will), there's a long back-catalogue of used models to choose from.
This makes the second edition of Brian Long's book, Toyota MR2 Coupes & Spyders, a valuable resource for anyone considering picking up one of the cars - if only to use as reference material.
> Also read: MR2, GT86, Supra: Toyota's three-strong sports car lineup is coming
Published by Veloce and presented in paperback, the book features a foreword by third-gen MR2 chief engineer Tadashi Nakagawa, which is fascinating in itself - showing that Toyota was just as concerned about the third-generation car's weight as their colleagues over at Mazda are each time an MX-5 debuts - and then moves into the history of Toyota and its sports cars.
From there, it's as you'd expect: a full history of each of the three generations of MR2, from the wedgy 1980s model, though the Ferrari-esque and 1990s-curvy second-gen car, to its rebirth as a lightweight model in the late 1990s, through the little-known MRJ prototype, 1997's MR-S concept (a name that stuck in the US and Japan) to the final production car in 1999.
Along the way there are photographs and sketches of early prototypes, nods towards each car's involvement in racing (including the crazy 222D, Toyota's attempt to build a Group B car from the original MR2) and unique brochure, advertisement and promotional photographs from all around the world.
It's these photos that are probably the highlights, if not for their nostalgia value then for the joy of seeing the cars in specifications we never became familiar with in the UK market - or in tuned form, with rarities like the Toyota 2000GT (based on the second-generation car) or Zagato's crazy VM180, whose styling must be seen to be believed.
Partnership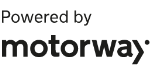 Need to sell your car?
Find your best offer from over 5,000+ dealers. It's that easy.
> More book reviews: Mazda Rotary-engined sports cars
As we've come to expect from a prolific writer like Long, the story itself is both well-researched and written in an easily-digestible style. If there are inaccuracies, you'd have to be fairly familiar with the MR2 to spot them - and if all you require from the book are comprehensive specifications for each model, then these are included in the appendix.
In the end, there's little to criticise. Whatever you're looking for in relation to MR2s it's probably here, and while the price is fairly hefty at £35, it's justified by the quality.
How much? £35Where can I buy one? Veloce.co.ukPublished by: Veloce Publishing LtdISBN: 978-1-787110-62-5