VW Golf GTI
Henry Catchpole says farewell to the Golf GTI
I'd like to introduce you to a couple of journeys. They're as different as understeer and oversteer, but they form the backbone of the 21,511 miles that our Candy White GTI completed whilst in my care. They also define just what makes the whole concept of a hot hatch, and the Golf in particular, brilliant.
Journey One is 95 miles long, between the outskirts of a small village in Bedfordshire and the very fringes of an even smaller village in Surrey. In between, however, it takes in two of the busiest, most congested sections of motorway in the UK: part of the M1, complete with 40mph roadworks, and the western stretch of the M25, controlled by multitudinous variable speed limits.
It's monumentally dull and when, for the umpteenth Friday evening, you're approaching your third hour of this one-and-a-half hour journey, you really begin to appreciate what a comfortable place the Golf is. The interior has been mocked for being as large as the Albert Hall, only with more headroom, but it creates a wonderful, airy bubble amongst the smog of a congested outside lane. Accessorise with blue backlighting and a six-CD multi-changer and you're pretty much set up in your own air-conditioned oasis.
Of course, this would be useless if you were tensely listening to numerous squeaks and rattles and wondering if it was just the dashboard or whether your transport was about to turn into a steaming heap awaiting recovery on the hard shoulder. But like the tranquil voice of a British Airways captain, the Golf was always reassurance personified.
The only downsides on Journey One were the satnav and the level of road noise. The latter was helped by the Michelin Pilot Sport 2s that replaced the stiff-walled Bridgestones at 15,000 miles. The satnav, meanwhile, did a perfectly adequate job of route-finding in normal circumstances, but the on-screen map was slightly frustrating to use when you were trying to fight your way along backroads to avoid a snarl-up, as it was slow to zoom in and out, lacked detail and appeared to have been drawn by a toddler with only two crayons.
Partnership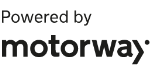 Need to sell your car?
Find your best offer from over 5,000+ dealers. It's that easy.
And talking of back roads, let me introduce you to Journey Two: nine miles of twisting, nadgety B-roads, with a best time of eleven minutes, it's my journey to Evo Towers every morning. It forms a perfect mini test-route, with the complete spectrum of fast, slow, rising and tightening corners, each one with its own smattering of unsettling bumps. Ruthlessly slicing between the verges and smashing the imperfections into submission, the Golf never failed to shine on these roads, finding huge grip and eventually sliding in a wonderfully neutral fashion. The steering was detailed, the engine's mid-range fantastically punchy. No matter what I had been driving during the day, the Golf was always a treat come going-home time.
The only worry came in the wet. If you lost all grip from the front, then the ensuing lift-off oversteer as it regained its footing was extremely sudden and seemingly utterly unchecked by the (still engaged and otherwise hugely impressive) ESP. Catching it required precise stabs of opposite lock and what felt like more than a bit of luck. In short, it was nerve-wracking and best not experienced.
The GTI was roped in to numerous tests during its year with us. It showed its lookalike younger brother, the Polo, how a GTI should really behave on the Cat and Fiddle Pass in the Peak District (093), and it pulled out another convincing victory, albeit a slimmer one, when it met up with the Focus ST and the Octavia vRS (089). It also played a leading role in our test of the many different petrols available from the UK's forecourts (087).
In fact, the fuel test revealed a must-have option for the Golf: xenon headlights. Running all that fuel through the GTI meant driving lots of miles on dark winter nights, but with the xenons fleetingly bringing the light of a midsummer's day to the lanes of Northamptonshire it was possible to enjoy the deserted roads rather than just tiptoe around them peering into inky blackness.
The heated seats (part of the 'winter pack') also revealed themselves as star attractions at the same time. Set to maximum they were the hottest I've ever come across, making it fun to drive along with the windows down, ensconced in tartan buckets that felt like they were fresh from a tumble drier.
While the Golf was undoubtedly happier on a B-road than a track, it nonetheless proved a fun companion at both Snetterton and Cadwell Park. I hadn't driven either circuit before and the GTI was one of the best cars I can think of to learn them in. The only weakpoint was the brakes, which didn't appreciate being pushed to the limit lap after lap. The Golf feels like a lot of car to stop.
Despite such heavy use, OY55 GOX didn't require a service until a faintly intergalactic 16,000 miles, and needed just half a litre of (admittedly very expensive) oil before that. Autohaus of Northampton were a bit curate's eggish, proving friendly and helpful for the service (which came in at a very reasonable £154.38 – or just £10 for every 1000 miles), then slightly useless later on when the Golf needed its door re-adjusting and the windscreen replaced.
Wheels, round or otherwise, were definitely among our GTI's finest assets. Inside, the steering wheel, with its flat bottom and simply sculpted rim, was just as good to hold as it was to look at. Outside, although kerbs were a constant source of worry, the optional 18in Monza II wheels were worth the angst. They looked fantastic and raised the Golf's perhaps slightly safe stance up a notch (they were also blissfully easy to clean and added a sharper edge to the handling). Overall the Golf remained subtle in appearance, though. Certainly, an orange Focus ST will garner more interest, but it will also cause just as many hasty explanations about it 'not looking that bright in the showroom'. Meanwhile the Golf's discreet red piping slips by blissfully unnoticed except to those in the know.
Despite its accolades, some still accuse the GTI of being a little dull and almost too competent. In the office I wasn't mobbed for the keys half as often as you might expect. But the beauty of a hot hatch is that it can carry five people, do a trip to the Continent, swallow the shopping (or in my case a bike) and still entertain if you decide to take the interesting way home from the shops. And none does it better than the Golf. I might be able to replace the GTI with a car that's its equal on one of my two journeys, but I'll struggle to find one that's so brilliant on both.
Running Costs
| | |
| --- | --- |
| Date acquired | September 2005 |
| Total mileage | 21,511 |
| Duration of test | 12 months |
| Average MPG | 30.7mpg |
| Servicing costs | £154.38 (service), £468 (Windscreen) |
| Consumables | £16.99 (oil), £565.60 (tyres) |
| Extra costs | £1,665 (satnav with six-disc CD changer), £1,025 (xenon headlights with winter pack), £445 (18in Monza II wheels) |
| Price new | £23,130 |
| Trade in value | £16,700 |
| Depreciation | £6,430 |
| Mileage this month | 1,862 |