2019 Aston Martin Vantage AMR Manual review
Aston Martin is seeking vindication for its Vantage with the new AMR via its inherited chassis tweaks and manual transmission
The new Aston Martin Vantage AMR has the same Mercedes-AMG-sourced twin-turbo V8 as the regular Vantage but teamed with a 'throwback', motorsport-inspired dog-leg-gate manual gearbox, a mechanical slippy diff and carbon-ceramic brakes. It also has something to prove. Despite our mostly warm feelings towards the regular Vantage, encounters on bumpy, bone-dry Blighty blacktop haven't shown it to be the 911-killer Aston was perhaps hoping for. The AMR could change all that.
Engine, transmission and 0-60 time
The seven-speed Graziano manual 'box is essentially the same as the one from the old Vantage V12 S, albeit with some finessing of the shift quality. Aston can take a bow for mating it with Mercedes-AMG's twin-turbo 4-litre V8 as this is the first time any manual transmission has been paired with the Merc motor.  At 503bhp, peak power is unchanged from the plain Vantage with its eight-speed ZF auto, but peak torque has been dropped from 505lb ft to 461 lb ft to protect the transmission, and torque is further capped in first and second gears unless you select Track mode. A top speed of 200mph and 0-60mph in a fraction under four seconds are claimed, which make the AMR slightly faster at the top end but marginally less accelerative than the automatic car.
Technical highlights
Aston CEO Andy Palmer has form when it comes to insisting on manual gearboxes, so it's no surprise one has ended up in the Vantage. But Aston's dynamics chief Matt Becker reveals the project was inevitably shaped by commercial pressures and meant that, with the removal of the standard Vantage's auto 'box, the clever electronic differential had to go as well. 'The cost of developing an e-diff for a relatively low volume manual was prohibitively high,' he explains. 'Clearly, you get a performance benefit with an e-diff but we went with a mechanical diff, and arguably, from the customer's perspective, it's the purer car.'
Partnership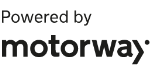 Need to sell your car?
Find your best offer from over 5,000+ dealers. It's that easy.
And what about that Graziano 'box? 'With 461 lb ft, the engine's so torquey it doesn't really need seven speeds,' says Becker, 'but, again, if we'd wanted to re-engineer for six speeds the cost would have run into the millions. So we went with the Graziano and the powertrain team did some further work on shift quality. We also had to change the chassis tune slightly because we didn't have the benefit of the e-diff where we could make the car super responsive at low speed. We had to manage that a little more.'
At the rear, the spring rates have been made slightly softer while the anti-roll bar has been stiffened, and both the front and rear dampers have been recalibrated. Additionally, the EPAS software has been revised, and the brake booster modified to make heel-and-toe shifts easier, though if you want, Aston's auto-blip AMSHIFT can match the revs for you.
What's it like to drive?
As someone old enough to remember (and occasionally curse) dog-leg gearboxes first time round, the initial awkwardness is quite nostalgic, but it soon becomes clear the big V8 is so benignly tractable that first gear is seldom required, so you can largely forget about it and treat the remaining double-H shift pattern as a conventional six-speeder. As for the shift quality, it's reasonably light and only slightly clunky, with a curiously 'cardboardy' feel and sound. The across-gate biasing works particularly well on downshifts, and AMSHIFT will blip the throttle automatically to match revs if it's switched on. Thankfully, the clutch doesn't require the thigh muscles of an Olympic weightlifter to operate and has a flatteringly smooth and progressive take up, and we're a long way from the industrial-grade Aston gearshifts of yore.
With the adaptive dampers in their default 'Sport' setting – as with the powertrain, there are additional Sport+ and Track modes – the ride nails the sweet spot between taut and supple (a well-known and much appreciated Becker obsession irrespective of recalibrated spring and damper rates), filtering small bumps and road surface scars with surprising ease and tracking larger undulations with no discernible wasted body movement. E-diff or not, there's plenty of what Becker refers to as 'rear axle connection and feel', balanced by a helm that also combines directness with accurate but calm responses and what always seems like just the right amount of weight.
The engine is as charismatic as ever, going from burble to bellow in a heartbeat with a nicely judged collection of pops, bangs and crackles on the overrun. All the more satisfying if you've just executed a silky heel 'n' toe downshift without the help of AMSHIFT. On a convenient stretch of unrestricted autobahn 160mph arrives so swiftly I'm tempted to keep the throttle nailed, but it's raining and the ball of haze in the distance kicked up by lorries dictates otherwise. I'll take 200 as read.
Price and rivals
If you want to buy a manual Vantage right now it will have to be this limited-run (just 200 made) AMR, priced from £149,995. Wait until April next year and you'll be able to purchase its closest rival – a Vantage with the same Graziano seven-speed manual gearbox but not all of the dynamic tweaks and sporty addenda that come with the AMR package – and make a tidy saving into the bargain. As for outside opposition, the elephant in the waiting room, as ever, comes from Zuffenhausen. The 992-generation Porsche 911 GT3 is being readied and should land in the same price ballpark when it goes on sale.