2020 Aston Martin DB11 AMR review - a better car, but is it a better DB11?
We were less than impressed when we drove the original DB11 V12. So what exactly has happened in the transformation to this more potent AMR version to fix the supercoupe's flaws?
You could be forgiven for being a little confused over AMR. More power? Yes. Stripes? Yes, but optional. The Aston Martin Racing name? Check. So this is like a GT3 of the DB11 range, right? That would be an entirely logical conclusion, except amongst Aston's grand tourers I'm sorry to say you're heading off on a wildly misguided tangent.
A further layer of opacity is provided by the knowledge that the regular DB11 V12, the car that kicked off Aston Martin's new era, is no longer on sale. Buyers now have the choice of the AMG V8-engined DB11, or its open-top Volante twin, but if they want the full extravagance of Aston's homegrown V12, then it's the AMR model or nothing.
> Aston Martin Vantage V600 review – £1.2m Aston on the limit
So when I set out this morning I had one overwhelming objective on my mind: to simply work out what exactly an AMR version of this big GT is really all about. It's hard to imagine the road conditions being any worse, bar the appearance of black ice: the photography only just about does the inclement weather its grimy, sopping justice. But in a way that's the ultimate test for the AMR, because I can't think of many cars less suited to fast driving in these sort of conditions than the original DB11 coupe. And for a do-it-all supercoupe, that was a major flaw.
Yes, I'm sorry to say this Aston Martin fans, but myself and quite a few others on this magazine rank that early DB11 as one of the most disappointing cars of recent years. Not quite Alfa Romeo 4C disappointing, granted, but troublingly close enough. The last time I drove one it was only drizzling, but as I tried to get along a familiar B-road with some sense of pace and entertainment it felt ludicrously wayward and inept in a thoroughly unamusing way. With further concerns over build quality and refinement, my heart sank. Today, it'll either sink completely or swim. Looking at the sky, that's in a literal sense, too.
Technical highlights
A chat with Matt Becker, Aston Martin's chief engineer, is very enlightening. 'AMR is about the looks and the power, but it's not meant to be less comfortable,' he says. Hmm. Doesn't sound very 'GT3-like' then. Yet the more we speak about the car, the more it's patently obvious that this is far from just a DB11 V12 with an extra 30bhp. It's the culmination of Aston's learning about its current platform.
Partnership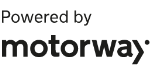 Need to sell your car?
Find your best offer from over 5,000+ dealers. It's that easy.
'A platform is like a person. You have to learn it, what makes it tick, and chip away to make it better. For example, we've taken our learning on the steering from the DBS, and built on that here.' The key development is that the rear suspension of the AMR is better located. The rear subframe bushes are stiffer, but Becker claims this is without the expected road noise compromise. The dampers have evolved and the camber link has stiffer bushing too. Becker describes the car as 'feeling shorter and more agile', and a thicker anti-roll bar has been fitted on the front axle to complement these changes with a more responsive front end.
The result is immediately obvious, but becomes all the more staggering as the miles accrue. Frankly, if it wasn't piddling it down so much I'd have stopped the car and jumped out just to check I was actually driving a DB11 and not a new model. It really is a car transformed.
What's it like to drive?
Speed, as ever, makes an immediate impression. In an era of gargantuans such as the DBS Superleggera, it's easy to overlook the fact that the 630bhp AMR rockets to 62mph from rest in just 3.7sec and has a top speed of 208mph. Torque – unchanged – is 516lb ft at only 1500rpm. In other words, it hits colossally hard, very early. You never, ever, feel short-changed in performance terms. And the subjective qualities of that performance have evolved too, because changes to the engine and transmission calibration have brought a much more progressive delivery, crisper shifts and more of what Aston refers to as 'sound character'. In Sport and Sport+ modes the AMR has all the aural crackle and thunder, but even in the GT setting it's more of a thoroughbred V12 than before.
But it's all about that chassis. On Bridgestone Potenza S007s and with temperatures barely above zero, the rear axle of the DB11 has a major task in trying to deploy the V12's flood – excuse the pun – of torque, but it couldn't be more different to that original car. Instead of snatching and rolling awkwardly in random directions, the sudden arrival of torque amplifying an already precarious situation, the AMR is vastly more transparent. It relinquishes grip early, but it's no longer scary – it's actually enjoyable, communicating clearly to the driver. Stay within the limits signposted through the steering and the seat's squab and you can crack along at real pace; neat, tidy, in control – unthinkable before. With 148lb ft less than the DBS, the rear axle has – relatively – less to worry about, and in many ways I end up preferring this junior, more subtle take on the theme. Overall, it feels sorted, rattle-free, refined and special.
The stripe is quite simply misleading. Don't think of this DB11 as a go-faster niche model; think of it as the car the DB11 should have been all along, a terrific Aston Martin, and possibly the best driver's GT on the market. We need to get some rivals together to dispute that, and smartish, but I'm feeling very confident for Gaydon.