Aston Martin DB11 review – engine, gearbox and technical highlights
All DB11s are built from an aluminium spaceframe chassis with either a front-mid mounted V8 or V12
The DB11 comes in both V8 and V12 flavours. Like the Vantage, DBX and the new DB12, the base DB11's 4-litre twin-turbo V8 is the same M177 AMG unit that features in a big cross section of AMG models. While it may sound a tad less exotic than the V12, if you're going to share an engine with someone, it might as well be the best, and AMG's V8 is close to it.
Power has been modulated from the original's 503bhp, now sitting at 528bhp which is a unique rating within the Aston Martin and AMG ranges. Even with the extra grunt, the V8 feels under-stressed and good for its claimed performance figures, with its 498lb ft of torque peaking at just 2000rpm.
The V12 is all Aston Martin by comparison. It's a bespoke twin-turbo, all-alloy, quad-cam, 48-valve, 5.2-litre V12 found only in this and the flagship DBS Superleggera. It outputs 630bhp and 516lb ft which represent a big on-paper jump over the V8 models. 
In order to keep in compliance with increasingly stringent emissions regulations, the V12 has cylinder deactivation (Intelligent Bank Activation in Aston speak) and stop-start. 
Drive on all models is sent to the rear wheels via ZF's ubiquitous but very good eight-speed automatic gearbox. Unusually, the gearbox is mounted on the rear axle for a typical GT-like weight distribution, and the prop shaft is made of carbonfibre to keep the driveline as free of inertia as possible. There is also a mechanical limited-slip diff, and active torque vectoring using the brakes, which are iron as standard.
Aston Martin's VH-II aluminium platform underpins the DB11 alongside the DBS and Vantage. This bonded and riveted structure remains stiffer and lighter than a traditional aluminium one, being inspired by Lotus, and subsequently adopted by Polestar for its next-generation EVs.
Partnership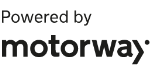 Need to sell your car?
Find your best offer from over 5,000+ dealers. It's that easy.
Connected to this underlying structure is a double wishbone suspension set-up on all four corners, giving the DB11 excellent wheel travel and an excellent base to tune the standard adaptive dampers and coil springs. There's no air springs or active anti-roll systems here like you'll find in a Bentley Continental GT as there's just not enough mass to require it – which is a very good thing.