Aston Martin Vantage GT12 review - watch our video review of Aston's wild 592bhp road-racer
Exuberant and addictive, the GT12 is a fine last hurrah for the Vantage range. How does it fare on the evo Leaderboard?
What is it?
We've been waiting a long time for Aston to build a truly extreme road racer in the mould of a 911 RS. Now, with the end in sight for the venerable Vantage range, it's here, in the form of the mighty Vantage GT12.
With less weight (down by around 100kg to 1565kg), more power (circa 600bhp), wider track and re-worked suspension, plus of course those wild looks and dazzling livery, this strictly limited edition machine goes to extremes like no Aston before it.
Video
Engine, transmission and 0-60mph time
The GT12 stays true to Aston's familiar quad cam 6.0-litre V12, albeit one with careful attention paid to the intake and exhaust system. Peak power rises to a predicted (Aston is yet to release definitive numbers) 600PS (592bhp) at 7000rpm, while torque rises to 461lb ft at 5500rpm.
All that power and torque hit the tarmac through the rear wheels via Aston's Sportshift III seven-speed, single-clutch paddle-shift gearbox, which is mounted in the rear transaxle. The final drive ratio has been shortened to sharpen in-gear acceleration, though it also drops the top speed to 185mph. Aston predicts a 0-60mph in 3.5sec, which is impressive for such a powerful a rear-wheel drive car.
Technical highlights
Aston has paid careful attention to shedding weight from the GT12. The bodywork features extensive use of carbonfibre - the front wings, bonnet, front splitter, rear wing and rear diffuser are all carbon. Even the front and rear 'wings' badges are made from machined carbonfibre. A carbon roof is optional and you can even specify polycarbonate for the rear window and rear quarter windows.
A lithium-ion battery saves further weight, as does the new cast magnesium inlet manifold and torque tube, which houses the carbonfibre propshaft. The exhaust system is made from titanium.
Aston's familiar carbon brakes, re-tuned three-stage Adaptive Damping plus a special Track mode for the Dynamic Stability Control (DSC) and ABS systems confirm the GT12's credentials as a very serious driver's car.
What's it like to drive?
Outrageous and completely addictive. The way the GT12 delivers its performance is both breathtaking and, once you've built some confidence, surprisingly accessible. You might expect such an aggressive-looking car to be an animal to drive, especially on the road, but our test drive - conducted in conditions ranging from heavy rain to bright sun - it was never less than brilliant. In slippery conditions you can really trust the DSC system to tame the power without spoiling your fun, and in the dry it feels progressive and polished, with genuine pliancy over challenging roads.
Partnership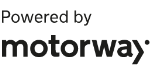 Need to sell your car?
Find your best offer from over 5,000+ dealers. It's that easy.
The steering feels lighter and freer than the V12 Vantage S, delivering greater clarity of feedback and a deeper sense of connection so that you can place the car with uncanny accuracy and utmost confidence. And being an Aston, the GT12 still manages to blend hardcore with luxury, thanks to exquisite detailing, fine materials and creature comforts such as air conditioning and the option of a thumping Bang & Olufsen stereo.
The engine is a force of nature blessed with a voice from the Gods. Sharp and smooth, with a voracious appetite for revs, floor the throttle in each gear and it punches you forwards with undiminished vigour. Indeed it's all too easy to hit the rev limiter, such is the speed with which it rips through each ratio. Despite improvements the Sportshift III gearbox lacks the quick-witted shifts of the best DSG 'boxes - its split-second hesitancy can be frustrating and should be better - but it's not a deal-breaker.
On track the GT12 is a wilder proposition, at least it is when you disable the DSC. It's ultra-precise and ridiculously driftable, but fun though this is, it points to a frustrating lack of on-limit traction that hobbles its ability to deliver an outright lap time in the manner of a Porsche 991 GT3 RS or Ferrari 458 Speciale. As both of these cars manage blistering times, yet can also be over-driven to entertaining effect, it highlights the main area where the GT12 should be better.
Rivals
Well, we've already mentioned two natural rivals in the 991 RS and 458 Speciale, but as the former is a little more than half the GT12's price and the latter has ceased production, the GT12 is a hard car to pigeonhole. McLaren's 675LT (also sold-out!) is similar money, but a polar opposite in terms of character and engineering philosophy.
Ultimately, the GT12 was designed not to compete directly with perceived rivals, but to appeal to enthusiasts and collectors who want to own the ultimate Aston Martin Vantage. Given all 100 cars sold out within weeks it's done that job brilliantly.
Price
Starting price for the GT12 was £250,000, though this is before choosing any of the tempting options. As-tested this car is £273,050, thanks to options including £5495 Bang & Olufsen hi-fi, £6995 for the painted stripes and graphics (no stickers here!) and £1295 for those extremely cool machined carbonfibre wings badges.