Audi A6 C7 Avant 3.0 TDI Biturbo (2011-2018) review - price, specs and 0-60 time
The new A6 Avant comes with the option of a brand new 309bhp twin-turbo 3.0-litre diesel engine
This is the entirely predictable estate version of Audi's new A6.
Engine and performance
Usually on such a mainstream Audi launch we'd have looked down the list of available engines and plumped for the 3.0 TFSI V6, reporting that it was effective, if a bit dull.
But not this time: there are already two 3.0-litre diesels in the new A6 range – the 201bhp, front-wheel drive Multitronic and the 242bhp Quattro S-Tronic – but this new twin-turbo model sits above them and switches to the 8-speed Tiptronic 'box due to the engine's prodigious torque output.
Just how healthy that torque output is becomes quickly apparent. There's 309bhp – exactly the same as BMW's 535d - and a BMW-busting 479lb ft of torque. The engine uses a new sequential turbo system; a small turbine for low rev response, switching over via a vacuum valve to a larger compressor wheel for ultimate power. At 2,500rpm the valve opens and the big turbo starts to assist; by 4,500rpm it's doing all the work.
As with the saloon, the Avant is made from a mixture of steel and aluminium, with Audi claiming that it's up to 80kg lighter than the old A6 Avant. It's lower and wider than before, too, with a longer wheelbase reducing the front overhang and increasing cabin space (although it's no match for an E-class wagon in its load carrying ability).
What's it like to drive?
Seriously rapid. Think 5.3sec for 0-62mph and a top speed limited to 155mph, together with an official combined economy of 44mpg - and hence excellent range. This is a diesel that doesn't run out of puff before the red line: you can rev it up to 5,250rpm and find the effort worthwhile, while letting the revs hang high between corners doesn't mean ruing an asthmatic response when you accelerate again.
In 'Sport', this S-line car has a noise 'actuator' in the exhaust that emits a deeper rumble. It's still not an attractive noise, but it certainly sounds purposeful – particularly if you short-shift through the gears manually.
Partnership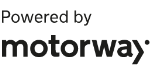 Need to sell your car?
Find your best offer from over 5,000+ dealers. It's that easy.
The Avant in this spec is still a big, heavy car, but while it remains a mute, non-emotive sort of car to drive, it feels a lot less inert than previous hot A6s. Traction, predictably, is a strongpoint, while the quattro differential makes it less relentlessly nose-led.
Rivals
BMW's 535d M-Sport Touring is the obvious comparison – both offer stellar real-world pace, with the pleasing benefit of manageable fuel consumption, great range and low C02 (169g/km for the A6). Once they'd have been poles apart, but the BMW is more reserved in its latest incarnation, and the Audi more responsive than of old – though not as rewarding as the Beemer.
Anything else I should know?
Expect to see this engine in a variety of big, fast Audis in the near future. You don't need much imagination to foresee a remapped version of this engine with more than 500lb ft...
Price and release date
The Audi A6 Avant 3.0 TDI Biturbo is available now from £46,000.
Specifications
| | |
| --- | --- |
| Engine | 2967cc V6 diesel, twin turbocharged |
| Max power | 309bhp @ TBC |
| Max torque | 479lb ft @ TBC |
| 0-60 | 5.3 sec (claimed) |
| Top speed | 155mph (electronically limited) |
| On sale | 155mph |