Audi A6 Avant 3.0 TFSI Quattro review - price, specs and 0-60 time
The new Audi A6 Avant is tested in range topping 3-litre TFSI form - how does it cope with British roads?
This is the recently launched estate version of the still-fresh A6, driven on British roads and with the 3-litre V6 TFSI engine that tops the range until the V8-powered S6 arrives. It's got 295bhp and drives all four wheels through Audi's quattro four-wheel drive system and a standard-fit seven-speed DSG gearbox, and costs £41,130 in 'SE' trim.
Engine and performance
Mechanically the A6 Avant is pretty much identical to the existing A6 saloon, with mildly revised suspension settings to take account of its load-lugging role - although our test car was running with the optional adaptive air suspension.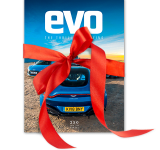 Subscribe to evo magazine
If you're passionate about the world's greatest performance cars, experience the thrill of driving with evo magazine. Try your first 5 issues for £5.
As with the saloon, Audi has made extensive use of aluminium to keep the Avant's weight under control, with most external panels and the major suspension components all made out of alloy. The mass of the engine and four-wheel drive powertrain still tells, though – with the Avant's 1790kg kerbweight being 150kg more than that of the basic front-drive diesel.
The V6 petrol engine is a familiar performer from the upper reaches of t he Audi range, although emissions optimisation (and the inevitable stop-start) system has helped to boost the official economy figure to a very respectable 34.4mpg.
What's it like to drive?
You probably won't be surprised to hear that a toy-stuffed estate weighing the best part of two tonnes isn't the sharpest steer – but there's plenty to like about the big Audi's laid back dynamic vibe.
Although a weighty £2000 option the air suspension gives the Avant the sort of fluid ride that steel-sprung Audis often struggle to deliver, ironing out minor imperfections while keeping the body under reasonable control when asked cope with a series of corners. That said, the 'comfort' setting was definitely too soft – the car seemed to ride and handle best in the firmer 'dynamic' mode. The steering remains the weak dynamic link, with a strangely artificial weight to the assistance regardless of which of the dynamic select modes its left in. Our car also came with the optional sports differential, which redistributes torque across the rear axle to help sharpen the cornering line under power in an instinctive fashion.
It's a great engine, though. Big petrols are a very minority taste in mid-sized execs like the A6 these days, but the V6 TFSI motor is a gem thanks to its combination of stodgy, diesel-like low-down torque and an appetite for revs that would make any older TDI driver feel nostalgic. The seven-speed DSG gearbox works well in either automatic or manual over-ride modes, although the steering wheel paddles that make the latter a viable option are an extra-cost option.
Rivals
On paper, the A6 Avant 3.0 TFSI stacks up pretty well against its most obvious rivals, the BMW 535i Touring and the Mercedes E350 BlueEfficiency estate: all are within £1800 and 10bhp of each other. The Audi isn't as good to drive as the BMW, or as fuel efficient as the impressively frugal Merc – but its standard-fit four-wheel drive system is something neither of its rivals can match (at present) – and one that will appeal to those looking for an all-weather all-rounder.
Anything else I need to know?
As always with an Audi, the base price is just where the bidding starts, and our test car was loaded with a scarcely feasible £32,000-worth of options – including a £6300 Bang & Olufsen 'advanced sound system' and a gimmicy £2100 night vision system with automatic pedestrian detection.
Price and release date
The Audi A6 Avant 3.0 TFSI Quattro is available now from £41,130.
Specifications
| | |
| --- | --- |
| Engine | 2995cc V6 petrol, turbocharged |
| Max power | 295bhp @ 5250rpm |
| Max torque | 324lb ft @ 2900rpm |
| 0-60 | 5.6 (0-62mph, claimed) |
| Top speed | 155mph (limited) |
| On sale | Now |
Visit/audi/a6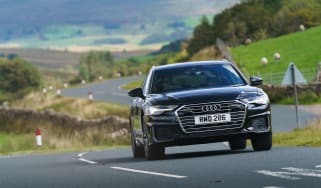 2019 Audi A6 review - does the new A6 finally drive better than its rivals?
Visit/mercedes/gle/201748/2019-mercedes-gle400d-review-a-worthy-original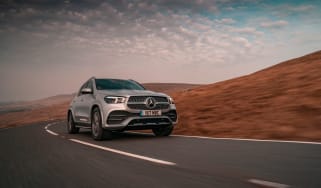 2019 Mercedes GLE400d review – a worthy original
Visit/porsche/porsche-911-carrera-4/201744/2019-porsche-911-carrera-4-and-carrera-4-cabriolet-detailed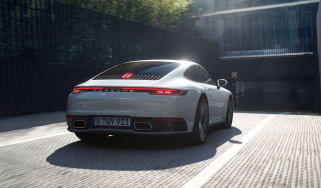 2019 Porsche 911 Carrera 4 and Carrera 4 Cabriolet detailed