Audi A7 review - stylish fastback provides A6 alternative - Audi A7 ride and handling
A7 Sportback is the stylish alternative to big saloons
No A7 is ever going to set your world on fire in terms of dynamics, because the largely quattro-driven range is classically Audi: loads of grip, capable of rapid direction changes and good in all manner of weather conditions – meaning the A7 will always be quick across ground – but it's not particularly animated in terms of throttle adjustability in corners and it is also saddled with uncommunicative steering. Don't, though, be tempted to tick the £1210 option for Dynamic Steering, which is a variable ratio assistance rack: we've only ever found this a deeply uncomfortable set-up with cloying, artificial weighting. 
Suspension changes model for model, with the passive systems starting with Dynamic Suspension (standard on the SE Executive). The S line cars get sports springs and dampers with a 10mm drop in ride height, which can be deleted without cost on these cars but which is also a £410 option on the SE Executive. S line sports suspension, for some reason, is a no-cost option on S line cars and standard fit for the Black Edition.
Adaptive air suspension (£2000) is an option on all models bar the S7 (where it's not available at all) and does offer some discernible difference between its tauter Dynamic mode and softer Comfort setting. To be honest, though, none of these systems improve the A7's handling dramatically – and that includes the £1100 electronic sports differential, which uses torque vectoring to supposedly sharpen up the rear axle. This is standard-fit on the S7. 
Where the A7 really excels, and why it is a success with target buyers, is in ride quality and refinement. Unlike sporty Audis of old, which had harsh, brittle rides, the A7 cushions occupants well from lumps and bumps, while wind, tyre and engine noise are beautifully suppressed. It's helped on this scoreby weight, ranging from 1755- to 1955kg, which generally leads to a smoother ride. Tooling along a motorway on a hefty wedge of midrange torque is where the A7 is happiest, and where it makes its most convincing case to actually live with one.
evo Comment
The S and RS models are worth mentioning here because, if we were marking those cars alone, we'd probably give the A7 three out of five. The reason is that the very use of S/RS badging on an Audi automatically sets dynamic expectations at a certain level; you want the car to give you an entertaining drive that is a cut above normal Ingolstadt fare. Sadly, as we've found all too many times, S and RS Audis are hit and miss – some are excellent, some are a bit 'meh'.
Partnership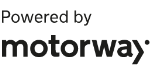 Need to sell your car?
Find your best offer from over 5,000+ dealers. It's that easy.
And the RS 7 in particular falls into this latter category, its astonishing straight-line performance being the only thing worth recommending it for. On the handling and steering front, it's all too predictably safe. The S7 is less of a disappointment, because Audi gears the S-cars to be discreet-yet-rapid, which it emphatically is.
But then, so is the standard range. The BiTDI and TFSI cars will be more than quick enough for most people's needs, they're both more economical than the S/RS cars, they're obviously cheaper to buy and the fact that their handling isn't the sharpest in the world is neither here nor there. For that reason, we prefer the regular A7 range to the performance models.