Audi Q5 review (2008-2017) - can Ingolstadt's best SUV challenge the BMW X3? - Ride and Handling
The Q5 is the best of Audi's competent SUV range
Ride and handling
It's about as safe and predictable as any other modern-day Audi quattro in terms of grip and handling verve, but because it's an SUV you set your expectations lower accordingly and therefore get on with it a lot better than you might expect. Unless you decide to chuck a set of 20s onto a lower-powered, lighter SE, you're unlikely to end up with a Q5 that has a bad ride. In the SQ5, the damping feels pretty unforgiving on first acquaintance but once above rolling speeds it turns in a high level of compliance, even on poor road surfaces. The days of crashy S Audis have gone.
 Problems revolve around the numb electromechanical steering, which is light and lacking feel, yet for the day-to-day purposes of most owners it will do just fine. Don't, whatever you do, spec Dynamic Steering (£375), because in our experience it brings a horrible, sticky inconsistency to the table.
 The chassis generally is quietly competent without being sparkling, while the brakes are impressive and body control is good on all models, with roll resisted for as long as possible. We're not raving about the Q5, but it must be pretty sharp underneath because it forms the basis of the Porsche Macan – and we all know how capable a sports SUV that is. Granted, Stuttgart changed two-thirds of the componentry of the Q5 to create the Macan, but the point remains valid.
If you ever need to off-road in your Q5, avoid the SQ5. Not just because it has 45-profile tyres but because it's physically less capable on the rough stuff due to arcane things like breakover angles and wading depths. A regular Q5 can wade 500mm of water, has 200mm of ground clearance, will climb 31-degree slopes at an approach angle of 25 degrees, and can cross 17.6-degree ramps. The same numbers for an SQ5 read 170mm for both wading and ground clearance, plus an 18.3-degree approach angle and 12.1-degree ramp. The SQ5 can get up the same 31-degree inclines, at least.
Partnership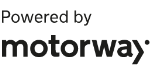 Need to sell your car?
Find your best offer from over 5,000+ dealers. It's that easy.
'The SQ5 is definitely more responsive than the standard car, but the entire Q5 range has now been switched to Audi's new all-electric power steering. Which, as in other applications, smoothers almost all feel with a layer of digital numbness. Audi's 'Drive Select' system allows you to vary the system between 'comfort' and 'sport' modes – but these do little more than alter the weighting. Given the passive dampers it's a shame Audi couldn't come up with a similar one-size-fits-all approach to steering.' Mike Duff, evo.co.uk