Audi RS5 review
Unfazed by all weathers, the RS5 offers huge performance and refinement, although it still wants for more character.
The Audi RS5 has arguably the toughest time of any Audi Sport RS model. This is partly down to its form, which draws the closest parallel with the iconic Quattro with its box arches and four-seater coupe body.
But looking outwards, it's the RS5's rivals that create more of a problem – more specifically the BMW M4, as after a period of being lost in the woods, the contemporary G22 M4 Competition is not only at its strongest, but also now comes with four-wheel drive, a turbocharged six-cylinder engine and some stunning driving dynamics that stitch it all together.
> Audi RS5 vs BMW M4 vs Mercedes-AMG C63 S - Supertest review
So, in 2022 the current RS5 that debuted back in 2017 looks to have some serious deficiencies. Does it still aim to be an M4 Competition xDrive rival, or should the RS5 now be thought of as something different?
Before you even so much as open the driver's door Audi has always been keen to point out that the RS5 has been designed to cover a wider brief than its immediate rivals. In fact, bosses stress that this is a high-performance GT car that can be transformed into a razor-sharp sports coupe as and when the mood takes.
Audi RS5 in detail 
Engine, gearbox and technical highlights - The Porsche-shared 2.9-litre, twin-turbocharged V6 is now well ingrained into the VW Group and comes with pros and cons
Performance and 0-60 time - The RS5 hits some impressive straight-line figures, and is capable of a delimited 174mph top speed
Ride and handling - Has an agile and grippy demeanour, but start pushing to the limit and things get a little limp
MPG and running costs - Audi's efforts to make the RS5 as efficient as possible have had a positive effect on running costs
Interior and tech - Still in Audi's previous era of superb build quality and understated design
Design - The RS5's mid-cycle update wasn't entirely successful, but there's still a presence to its boxed arches and aggressive stance
Audi RS5 vs rivals - evo 240 saw the Audi RS5 meet the previous generation M4 Competition Pack and Mercedes-AMG C63
Prices and specs
Along with seemingly everything else in life, the Audi RS5's price points have gone north in the five years since its debut. As with most RS models, there are now three distinct trim levels with varying levels of equipment.
Partnership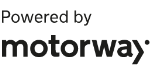 Need to sell your car?
Find your best offer from over 5,000+ dealers. It's that easy.
The £73,850 base-level car is over £10,000 more than when it was initially launched, and comes with standard equipment that includes 19-inch wheels, Nappa leather sports seats, Matrix LED headlights, adaptive dampers and the usual suite of MMI elements.
The £80,250 Carbon Black model swaps the base car's aluminium exterior elements for carbonfibre replacements, as well as upping the wheel size to 20 inches, and throws in carbon trim elements for the cabin.
Finally, the £91,750 Vorsprung goes all out with a panoramic sunroof, top-spec Bang & Olufsen sound system, a head-up display and all the driver assistance options. But beyond this tinsel, the Vorsprung also includes a few mechanical options including Audi's dynamic steering, Dynamic Ride Control suspension (more on that later) and an upgraded sports exhaust.
Very few individual options can be specified, but the DRC (£2000), RS Sports exhaust (£1250) and a set of carbon-ceramic brakes (£6150) can be specified on any model that they're not already included with.
The RS5's key rival is the BMW M4 Competition Coupe, which in basic form is only a few thousand more than the Audi at £77,065, or £79,860 for the M xDrive model. Both BMWs have significantly more grunt, with 503bhp, and are much more focused and aggressive, and are therefore far more engaging to drive.
They aren't as comfortable day-to-day, but it's a small price to pay for the added content the BMW offers. Get silly with the options list to create a Vorsprung level of specification and a £100k M4 is possible, but somehow even that feels worth the money.
AMG's C63 S is no longer on the price lists, but with no direct replacement (a four-cylinder hybrid CLE63 will come, but has so far only been spotted with an opening roof) will likely live on for as long as Mercedes can sell them. At £87,130, the fully specced Night Edition is the only option, but is packed to the rafters with kit as standard.
Look further afield and the Lexus RC F is another option – one that trades on-paper performance for charisma, which isn't to be overlooked in today's day and age. Basic models start at £68,620 and come pretty well kitted, but the Carbon (£75,620) and Track Edition (£84,120) variants build on specification both in terms of equipment and a penchant for exposed carbon. The Track Edition also includes carbon brakes and a bespoke blue Alcantara interior.